By Guest Blogger Taly Fleischer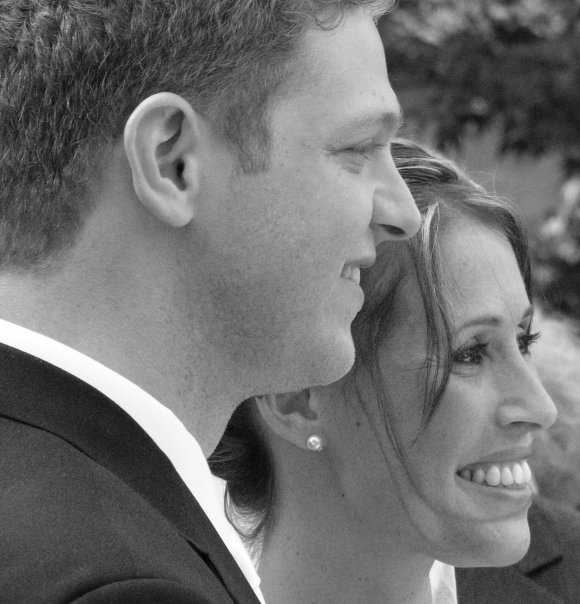 On July 3rd 2005, I married Brandon – the love of my life.
Our courtship was a whirlwind romance; the kind of stuff in fairy tales. Brandon and I first met in 1991 when I went on vacation with his brother and my friend. At the time, we all saw Brandon as the "little brother" that hung out with us. Since he was five years younger, he was not part of our group.
Over the years, I would see Brandon at occasional family events and visits, but we never really talked for more than a few minutes. Don't get me wrong – I always thought Brandon was "hot" – a professional hockey player, at 6'1, with blonde hair and piercing blue eyes, he could not be ignored. I just always thought of him as my friend's younger brother who was (honestly), way out of my league.
Fast forward to August 2004, when Brandon once again joined our friends for a dinner out in Toronto. We sat next to each other and for the first time, had a real conversation.
That night he told his best friend that he had met his wife.
3 months later we were engaged.
6 months after that, we were married.
We had a glorious wedding day! Our venue was a beautiful castle-like structure right on the water. The ceremony took place in the garden and then the reception was held in the grand ballroom. The sun shone bright and warm that day. It was honestly perfect. I remember the moment we first saw one another – it was like no other person existed. Brandon stood there waiting for me with a huge smile and tears in his eyes; I was enchanted by the most handsome man I had ever seen.
Just before our ceremony started, Brandon took me aside and said to me, "Enjoy every moment, my love. Take it all in and remember every detail. This day will pass too quickly if we don't slow down and breathe." Those wise words would foreshadow so much more than we ever expected.
The wedding ceremony was meaningful and touching, with our closest family and friends by our side under the canopy. We thoughtfully recited the traditional Jewish blessings that ended with "I am my beloved's and my beloved is mine".
Then came our First Dance. Brandon's brother, a song writer, had written an original wedding song for us. The chorus held the feelings within our hearts – "Finally, finally, finally, you are by my side…" Two vocalists joined us on the dance floor, singing the lyrics while we held each other tight.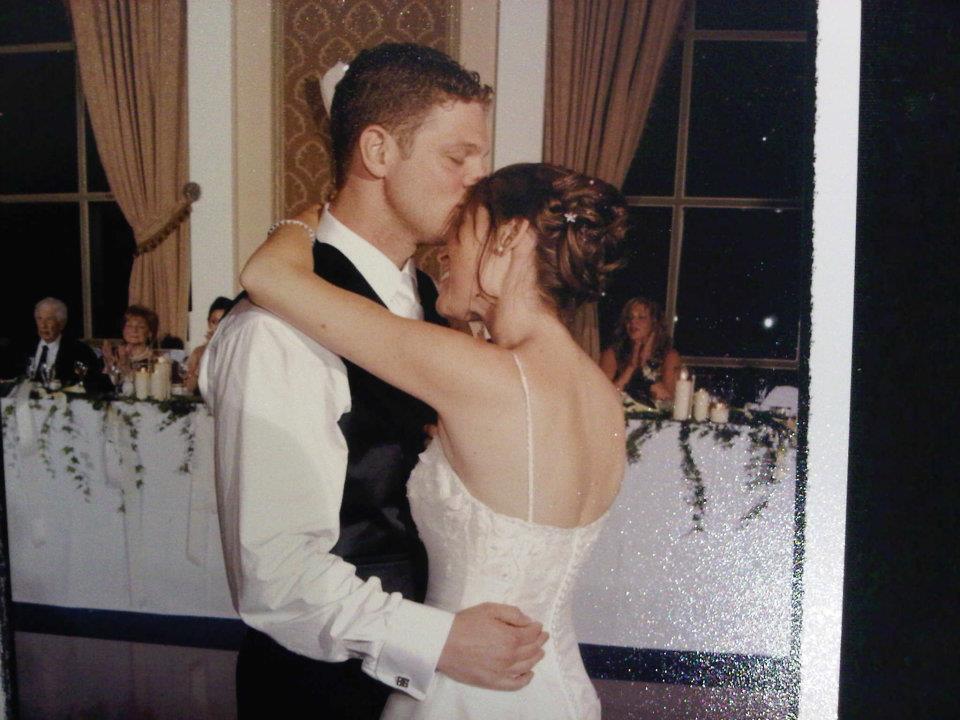 I could tell you that July 3rd 2005 was the happiest day of my life, but I would be lying. Here is the truth – every day spent with Brandon was the happiest of my life. We were THAT couple. We held hands ALL the time, we stole kisses whenever possible, and not a single day went by without saying 'I love you.' With Brandon by my side, I could actually breathe better.
After our wedding, we went on a dream honeymoon to Hong Kong and Bali. DREAM. It was on our honeymoon that we spent time reminiscing about the past year and planning the next 50 – how many children we would have, where we would live, which vacations we would go on, what values and traditions we would live by in our home…
And we made a promise to each other: On our 10th anniversary – on July 3rd 2015 – we would renew our marriage vows. What an exciting prospect! We would have all our friends and family at the event, our future children would walk down the aisle, we would select an exotic destination and we would make sure that it was a party to be remembered. What an incredible plan!
Over the years, our fairy tale life together blossomed into a perfect family together. In 2006, our beautiful daughter Dana was born, and in 2008 our handsome son Koby made us complete. Brandon designed and built our dream home, we travelled whenever we could (with the kids and alone), we created family traditions, we developed new friendships within a new community, we enjoyed each day and we loved each other always.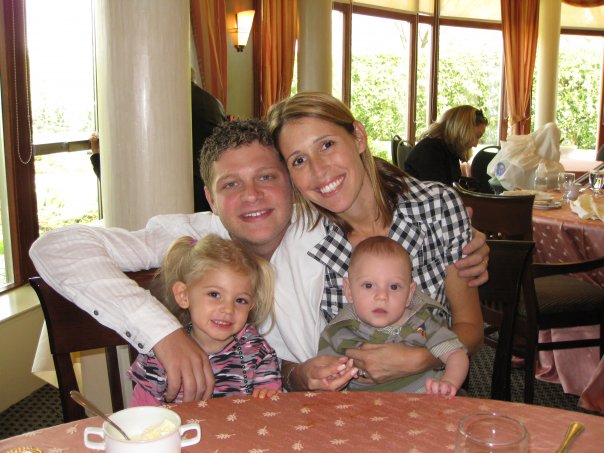 Important to note that as much as life was happening, our romance continued. On our 5th anniversary, Brandon surprised me by having our wedding song professionally recorded by the vocalists that attended our wedding. We danced in our living room, with our children in our arms.
And here we are today – July 3rd 2015 – our 10th wedding anniversary.
I am spending the day with Brandon, I am reminiscing about all the memories we created, but the day is nothing like the one we planned.
Because life happened. Because that dance in our living room was our last dance. Because on October 4th 2010, as Brandon lay in my arms, cancer viciously took him away from our family forever.
Today marks a strange anniversary for me – our years apart now equal our years together. I am grappling with that thought, and struggling with this day that should have been the ultimate celebration – one that we actually talked about together on that beach in Bali. I wish more than anything that we could execute on our plan, but that is not to be.
So here is what I have decided to do – I will keep my promise to Brandon, as he always did for me. I will celebrate our marriage and the love that continues to live within my heart, within our children and within my every breath. I will renew my marriage vows. Here and now, in the cemetery, in front of no one and everyone.
In the Jewish tradition, there are no real vows per se; there are seven blessings. Today I make seven promises:
My dearest Brandon – How I wish this day were completely different. How I wish you were standing next to me and our children, holding my hand, looking into my eyes. How I wish I could see your smile and feel your breath on my face. I know without a doubt that wherever you are, your wishes are the same. I know you would give anything to wrap your arms around the three of us and express your never-ending love. Through some horrible twist of fate, we have been physically separated, but nothing will ever change who you are to me. So today, on our 10th anniversary, I make seven promises; promises that speak both to the reality of the present AND the dreams of our past; promises that I know you would cherish and value from my heart to yours.
I promise that our children will grow up knowing their daddy. I will continue to tell them stories, show them pictures and watch your videos. They will know what a blessing you were to everyone who met you. They will know that you would do anything for anyone at any time, if it meant making someone happy. They will learn about your serious side, your romantic side and your utterly unfiltered silly side. I will portray you as you were – without embellishment or exaggeration – for the man you were, manifested as the best husband, son, father, brother and friend. I will speak of you with love and pride, because that is what I felt and feel for you every single day. 
I promise to raise Dana to be a strong, independent and empowered woman. She will know she is always daddy's princess. Though you were with her for less than four years, you already gleaned how similar our personalities are – like mother, like daughter. She has a tough exterior and does not show her emotions freely to anyone. I promise to create a safe place for her to cry, to let her guard down and to have fun. She has your sensitivity and she has your athleticism (thank goodness). She has strong values and stands up for what is right. She also has the greatest sense of humor. I promise to encourage her in all she does and in all that she can be. I promise to be more open with my own feelings, so that she knows how to share her own. You would be so proud of her Brandon – she is an amazing young lady!
I promise to raise Koby to be the man his dad was. Poor Koby – he only had one year with his daddy. He misses you so much and expresses his pain constantly. What amazes everyone is how similar he is to you – He visibly has your looks, but even more evident is his character. He is kind and thoughtful and sweet; he wears his heart on his sleeve and loves so much. As you saw in your short time with him, he is happiest when he is making others smile. He brings joy. You would be proud of the gentleman he is learning to be, of the caretaker he is to me and Dana and of the young man (and hockey player) he is becoming.
I promise to allow your light and spirit live through me so that our children (and I) can have a fuller life than the one I could offer alone. That means relaxing more, having fun more often and not taking everything so seriously. It means allowing my silly side to emerge more freely. It means surrounding myself with family and friends that offer positivity, and limiting those who are negative. It means enjoying, appreciating and taking in every moment and miracle that life offers. It means prioritizing appropriately and letting things go. It means sharing feelings and hugs and kisses. It means tying hockey skates and putting on a pair of skis. It means exploring the world and taking chances. It means trusting and believing in myself as much as you believed in me. And it means moving forward, and knowing that you are there with me every step of the way. 
This promise is the most difficult, but it is also one that you explicitly asked of me in the letter you wrote 'just in case'. I promise to open up my heart to new love. I promise to try and move forward and find someone who will love me and love our children the way you would wish. I promise to be selective, be careful with my heart and be protective of the kids. I promise to find the man that is strong enough to have you in our lives forever, who finds my continued love for you endearing rather than threatening. At the same time, I promise to be optimistic and give it a chance. I know that no one will ever replace you, and I promise not to look for your replacement. I promise to believe that it can be different and still be wonderful.
This one is easy. I promise to love you forever. There has never been a doubt in my mind that we were meant to be, that you are my bashert (soulmate). I promise to cherish and be thankful for every moment that we had together. I promise to remember you as the outstanding human being you were. I promise to see you in every sunrise and sunset, every snowflake and star in the sky. I promise that you will always be my husband, though I may one day also have another. I promise that I will make you proud, with all that I am and all that I am yet to become.
Finally – I promise to live. I promise to live fully and completely. I promise to smile, to laugh and to hope. I promise to love and share and be thankful. I promise to experience and grow. I promise to enjoy celebrations and empathize with others' pain. I promise to remember and create new memories. I promise to breathe without guilt and dream about a future. I promise to nourish and teach and inspire. I promise to fall and get up again, fail and keep trying. I promise to feel. I promise to live.
There are no rings to be exchanged today, no groom kissing the bride, but there is a celebration of who we were and who I am today because of that glorious day 10 years ago. You gave me the gift of being your wife and of being the mother of our children. You taught me how to love and how to be loved completely. Our anniversary will always remain our special day Brandon. I will find a quiet moment, pour a glass of wine and toast the man who taught me what OODLES FOREVER means.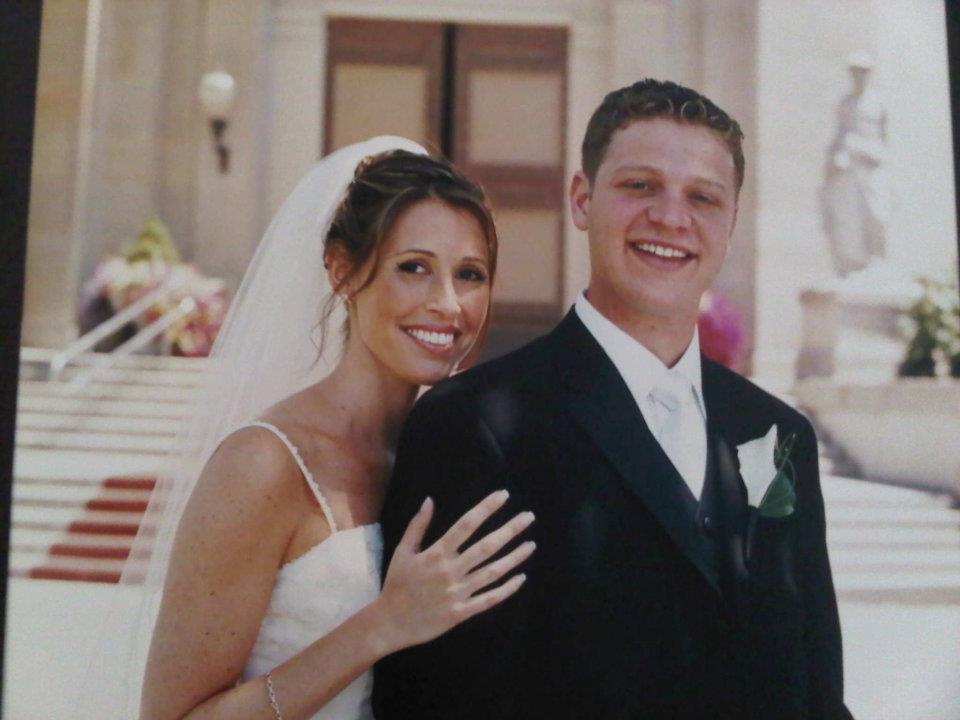 I am honoured to declare that forever and ever: I am my beloved's and my beloved is mine.
—
About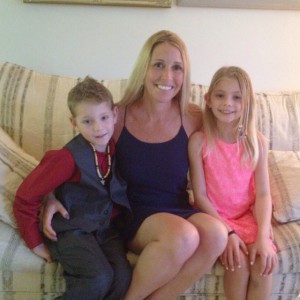 Taly Fleischer lives in Toronto with her two children. She is the president of Fleischer Consulting – a coaching firm that offers personal and professional development for individuals and teams.