By Marla Pinsler 
Some parents make the first decisions about their child's education before their child is even born! Daycare and elementary waiting lists, open-house visits, admission tests, and thoughts of getting into the 'right university' often come into our minds early on.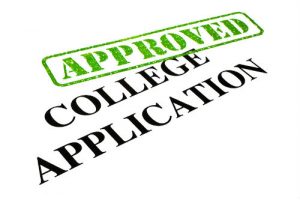 But then as your child grows, and their learning profile develops, you may alter or shift your mindset. As you navigate puberty and the moody teen years, thoughts about college applications seem far off while you face emotional outbursts, changing friendships, and curfews! But before you know it, you are in the throws of your teen's existential crisis, hearing "What am I going to do for the rest of my life?!" after he/she fails their first math test, and then the college application process begins with, "I am never going to get into college!"
You know this isn't true – but secretly you begin to wonder: how do I know if my child will get in? Where will they go? What do they need to do to get into a 'good school' and the #1 question – when (and how) do we start investigating all of this?!
As a guidance counsellor and educational consultant for over 20 years, I am always amazed by the myths and misinformation out there. Helping your child make post secondary choices can be stressful with all the panic inducing headlines about low admittance rates and top test scores, as well as misleading popular magazine rankings.
It is completely normal to feel overwhelmed!
This is an important time in their life, and you have been there for every step, but this step is different – it leads to the beginning of your empty nest, the beginning of your child's independence outside of the home, and the foundation for their future career. It could seem like a daunting task, but it doesn't have to be.
Here are 5 tips to help minimize your anxiety and keep the waters calm at home leading up to, and during the process.
1. Start EARLY
How early is early, you ask? While I do think that worrying about whether your child should take the SAT or ACT while they are in your womb may be a little premature, you should begin to think about future educational goals while they are in 9th grade, (Secondary III in Quebec and Freshman or Sophomore year in the U.S). By starting early, you can refine coursework plans, testing schedules and extra-curricular activities.
2. Remember That This Is THEIR Application
While it is great to keep yourself informed, ask questions and accompany students on college campus tours, remember that this is your child's application. Essays need to be in their voice, expressing their ideas. While you need to feel comfortable with where they are going, the ultimate choice should be up to them. They will be living there for four years and if they are to make the most of it, they need to feel that they are in control of the process and the choice is ultimately their decision.
3. Get On Campus
You would never buy a car without test-driving it first, would you? The more campuses you visit, the more information you have to compare and get comfortable with. Perhaps begin the visits as part of a summer holiday or mid-term break road trip. Visits to admission offices, student support services and dorms help you to assess the fit for your teen. While on campus – let them take the lead! Bonus point– these visits are tracked by the schools – so if your child is really interested, make sure they know that by attending tours and visiting campus, it can help an application!
4. Summers are Sacred
I get asked all the time if a student should be attending college class summer programs or spend entire summers working on standardized testing prep. While I believe that a detailed and thorough study plan for testing and hard work will help, early summers are so important for kids to recharge and create balance and stress-free time for them. If the battery is recharged, it will run better during the school year.
5. Talk About Other Things
While this may seem obvious, you don't know how many kids come to me to say, "This is ALL we are talking about!!" Your kids are more than their college applications – they will all get in somewhere, so remember just as we wish for high schools and colleges to understand your whole child and not just their grades, you too need to be speaking about other things. Also, telling grandparents and family friends to 'lay off' during acceptance letter season is a must! However well-intentioned the questions and concerns may be, being asked by many people as to where they have been accepted, or where they will be going, can be extremely stressful.
Once I am sharing, I also wanted to crush 5 myths that I frequently hear from parents:
"Colleges are looking for well-rounded kids, so we need to sign her up for lots of exra-curriculars." Actually colleges are looking for well-rounded classes, not kids. So, don't join as many clubs and sports as you can – commit to a few things and do them well!
"We can't afford that college." Millions of dollars go unused every year for scholarships and bursaries- do your homework about financing a university education.
"I went there, so you are in!" Legacy is a very small piece of this puzzle – don't make assumptions in this competitive process.
"Signing my child up for a summer college program will help them get in." This is a resounding "NO!" Summer programs are a revenue-generating component for a college and although it can provide excellent learning for your child, summer academic experiences on the campus will not affect their admissions application.
Taking easier courses will help my average or GPA and look better." NO! Colleges look for breadth and depth in a student's transcript – taking easier courses will actually hurt your application.
So while college planning can be an uneasy time for your family, with the proper planning, a calm mindset and a true understanding of the actual process, it doesn't have to be that overwhelming. Every child I have worked with has gotten in somewhere, and it usually has been to their first choice. By gathering accurate information and truly listening to your teen's opinions and perspectives, this goes a long way in reducing your apprehension and making sure that they are applying to their best-fit university. Your ultimate goal should be to ensure that they will be happy and comfortable on campus. In the end, isn't this what it is truly all about?
—
About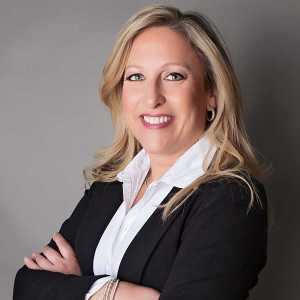 Marla Pinsler is a counsellor and educational consultant with over 20 years of experience. While working at some of Canada's prominent independent schools, Marla has counselled adolescents and families through a myriad of social-emotional issues including: testing and generalized anxiety, peer and friendship issues, girl aggression, and media and body image in teens. She is well versed about the Canadian, US and UK post secondary educational systems and has assisted countless numbers of families in their educational planning and best-fit school choice. In 2014, Marla launched her full time private practice and college admissions consulting business. To learn more about Marla and her services, visit www.marlapinsler.com.
—
I would love to know if you are currently in this place in your child's life, and if the information above helped crush some myths, and shed some light on this sometimes "deer in the headlights" college application process. Happy snowy Monday from Montreal!