It's no secret I have been a LOYAL member of the Aeroplan program, accumulating Aeroplan Miles as I have spent dollars, for almost 20 YEARS. I am also their proud Brand Ambassador, so it gives me great excitement to share something cool… THE AUCTION IS NOW OPEN!
Yes, you can bid from today – March 19th, 2015.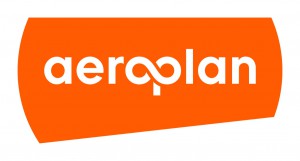 But before we get to the auction, for the new readers, an intro to the Aeroplan program:  It's simple: sign up for a FREE Aeroplan number, accumulate miles, and redeem them for practically anything you'd want! Beside redeeming miles for Flights around the world, Car rentals and Hotel stays, Aeroplan also has 12 categories where you can also redeem. You can also earn Aeroplan Miles today simply by paying with a TD Aeroplan Credit Card, American Express AeroplanPlus card or a CIBC Aerogold Visa Card.
And if you enjoy traveling and unbelievable life experiences, I've got some great news for Aeroplan Distinction members!
Aeroplan dExclusives for Distinction Members
Watch this!
Last summer, Aeroplan introduced the dExclusives benefit of 'Distinction' that rewards its top accumulating members based on total Aeroplan Miles earned across all partners including airline, travel, retail and financial card partners.  Aeroplan Distinction members can bid, using their Aeroplan Miles, on a wide variety of one-of-a-kind rewards specially designed around their member's interests!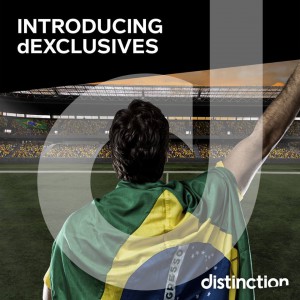 The dExclusives rewards are offered exclusively online at www.aeroplan.com/dExclusives via the new auction site.
dExclusives offers everything from access to professional sporting events, tickets to sold out concerts and once-in-a-lifetime trips that are curated to offer some of the highest quality products and  some of the most in demand experiences from around the world!
How It Works
Browse – Distinction members can check out all the rewards currently available for auction at the dExclusives auction site: 

www.aeroplan.com/dExclusives

.
Bid – Place an entry or maximum bid on the site.
Win – If you're the highest bidder when the auction closes, you win.  Miles will be automatically debited from your account and you will be contacted by an Aeroplan dExclusives representative about the next steps.
The auction is now open!
Let me show you a once in a lifetime experience you can bid on NOW. A 5-Day Barcelona Experience. Just WOW.
FLY WITH FC BARCELONA ON THE ULTIMATE SPANISH SOCCER EXPERIENCE: APRIL 2-7, 2015
Here's a once-in-a-lifetime opportunity to experience a 5-day getaway in Barcelona featuring a private Charter plane experience with all your favourite players from FC Barcelona! Messi, Suárez, Alves, Bravo, Rakiti?…who will you get to meet? Time will tell as the clock ticks down on this amazing dExclusives reward that will take you to the bohemian vibe, surreal architecture, dynamic Mediterranian cuisine, and ever-present history of Spain's second largest city.
Your unbelievable getaway starts at the Meliá Barcelona Sarrià, one of the city's finest hotels featuring gracious service and first-class amenities.
To jump start this fabulous getaway, your prize package includes a private walking tour of the legendary Gothic Quarter. This beautiful neighbourhood features local boutiques, fine dining and some of the most contemporary art galleries in the world. Hungry for more? You'll have plenty of free time to explore the iconic landmarks and attractions of this world-class destination, including Camp Nou, FC Barcelona's legendary soccer stadium conveniently located minutes away from your hotel.
Of course, the piece de resistance will definitely be game day when you and your guest will travel from Barcelona to Vigo with the players on the team's charter plane. It's an amazing opportunity to experience the pre-game excitement of an European soccer match from a vantage point that few ever get to see. The preparation, the adrenaline, the camaraderie… it's all there for you to be a part of. Your destination? Balaídos stadium, home of the RC Celta De Vigo, where you'll witness the speed of Messi, the skills of Rakitic, and the stopping power of Ter Stegen in an exhilarating display of world-calibre soccer .
Before game time you'll be treated to a private guided walking tour of Vigo, a beautiful port city, where you'll learn all about its fascinating history, architecture and heritage.
Don't let this reward pass you by! You just might walk away with an experience that delivers unbeatable memories both on and off the field.
This dExclusives reward for two includes:
International Flights
– Two (2) roundtrip Business Class flights to Barcelona Airport, from anywhere in Canada (all airline fees, taxes and fuel surcharges are included): private airport/hotel transfers included.
Hotel 
– Four (4) night's accommodation at Meliá Barcelona Sarrià (Meliá Guest Room, 2 double beds): breakfast included.
Tours / Activities
– Private Guided Tour of Barcelona (4 hrs): private transfer to and from the hotel included.
– Two (2) roundtrip tickets to fly with the FC Barcelona team aboard their charter plane to Vigo from Barcelona: private transfer to/from hotel included.
– Private Guided Tour of Vigo (average of 3 hrs): private transfer from Vigo Airport included.
– Two (2) tickets selected from FC Barcelona's allocated seats to see FC Barcelona take on RC Celta de Vigo at the Balaídos Stadium on Sunday, April 5, 2015.
For more information and to view all the details of this fabulous dExclusive reward, click here!  
This is very exciting! I'd love to know what you would like to see included in the bidding list!!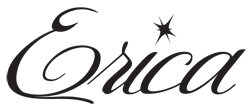 Disclosure: I'm proud to be a paid Aeroplan Brand Ambassador. All opinions are my own.