As many of you know, I am the proud Brand Ambassador of Le Château, Canada's leading specialty retailer and manufacturer of contemporary fashion apparel, accessories, and footwear at value pricing for style-conscious women and men of all ages. I can usually be seen on TV, at red carpet events, speaking, working, or even at carpool in Le Château. So, I'm excited to announce today that Le Château has teamed up with celebrated actress Lauren Holly to present Lauren's Closet: an exclusive, on-trend collection launching this fall.
Lauren's Closet is a sophisticated collection designed by Le Château and brought together by actress Lauren Holly. The collection ranges from chic daywear, to trendy casual wear and evening wear that encompass Lauren Holly's lifestyle.
So without further ado, let's check out this fab fall collection, shall we?
TO SHOP LAUREN'S CLOSET, VISIT: http://www.lechateau.com/style/jump/LAUREN%27S-CLOSET/category/cat38210777
And don't forget to sign-up here for all exclusive LE CHÂTEAU deals and save 15% on your next order when you sign up for emails.
Like LE CHÂTEAU on Facebook.com/LeChateauInc
And follow LE CHÂTEAU on Twitter.com/LeChateauStyle.
Would LOVE to hear what looks you like above! Also, stay tuned for an exciting announcement about myself and Lauren Holly. More to come!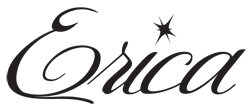 Disclosure: I'm proud to be a paid LE CHÂTEAU Brand Ambassador. All opinions are my own.