By C.J. Pastore 
Nervous twitching preceded silence the day my fifth grade class participated in its first sex education class. Ovary, uterus, fallopian tube and cervix labels hovered below a title that read "Female Reproductive System" in bold letters. Once I graduated into middle and high school, the importance of protection was added to the list, and we were shown how to use a condom.
It wasn't until several years later that I discovered a missing component to these sex-scientific lessons — pleasure. Now, as a grown woman, I'm left wondering why the cover up of the pleasure piece of female sexuality? Is there something imbedded in our society that's fearful of women enjoying sex too much?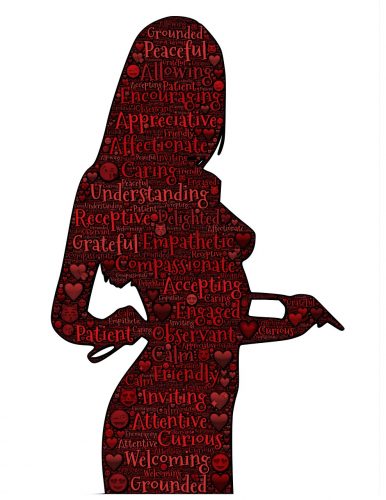 Research shows that denial of female sexuality starts in early sex education instruction. Whereas boys are openly told how their puberty is marked by erections, ejaculations and masturbation, females are left to ponder a hidden anatomy structured for periods and pregnancy. Peggy Ornstein in Girls and Sex describes the illustrations used as, "The classic diagrams of a woman's reproductive systems, [that] blur into a gray Y between the legs as if the vulva and the labia, let alone the clitoris, don't exist."
Young women are still not being taught what they can expect from a sexual encounter that affords them physical gratification. If a woman doesn't understand this, how can she expect another to arouse her so she experiences pleasure and orgasm?
Trust, intimacy and respect issues are blurred along with confusion about female sexuality. When should women become sexually active? What enhances their desires? How many lovers are too many?  Responses to these questions can boost or destroy reputations. The confident single woman who understands her sexuality, has a healthy libido and enjoys safe sex with different partners can be labeled 'slut, ho, hooker, whore.'  These slurs are tossed around schools, the workplace and social media.  It's not uncommon to see themes for frat parties as being, "CEOs and business hos." (Ornstein, Girls and Sex). Inequality, ignorance and fear reinforce misconceptions about female sexuality.
Convoluted sexual expectations make it challenging for women to untangle what it means to be sexualized by outside pressures and what it is to experience sexuality from within. Societal expectations teach women they're sexy if they appeal to the male ideal of the 'perfect woman.' Christian Louboutin, high-end stiletto designer, admitted to The New Yorker that, "The core of my work is dedicated not to pleasing women, but to pleasing men." Being serially sexualized confuses perceptions about what's necessary to achieve erotic satisfaction. There's no problem with wearing high heels to look sexy from behind as long as there's an awareness of what stimulates up front.
Taking it one step further, let's look at the entertainment industry. Even though women make up half the ticket buyers, only 4 percent of the 100 top grossing films over the last decade were directed by women. Women make up 11 percent of writers, 3 percent of cinematographers, 19 percent of producers and 14 percent of editors."  (Dowd, NYT 12/17/17).
Like their internal pleasure points, women's voices are kept hidden.
But where films have failed, romance novels have stepped in to fill the void. In his review, "In the Mood for Love," Robert Gottlieb notes that E.L. James' 'Fifty Shades' trilogy sold over 125 million copies in half a dozen years.
WHY?
The reason is simple.
Romance novels upend cultural conventions about what is sexually gratifying to women. Clitorises, vulvas and labia are abound in erotica. Women are encouraged to explore their sexuality as a way to receive intimate pleasure without judgment. And they are encouraged to do so without discrimination.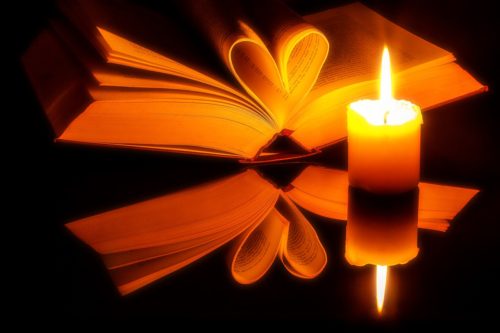 WHAT'S THE ANSWER?
As a woman, you should be able to fulfill your sexual needs so that relationships are satisfyingly beneficial to you, as well as your partner. Understand how to prioritize your sexual gratification by knowing what it is that gives you pleasure. Be less afraid of offending and more willing to indicate what you desire.
Value yourself and know that what pleasures you is as important as giving pleasure to another. There should be no fear in saying no... or indicating a strong yes signal. Give yourself permission to experience what you find sexually pleasurable and know that you don't have to fit into any single model of gratification. Happiness and pleasure thrive with awareness and open communication between partners.
I hope we will rethink how we introduce and teach sexual education to our children and teens in this country.
—
About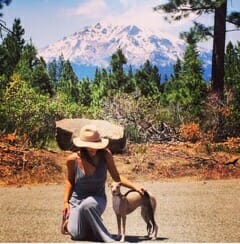 C. J. Pastore lives in Manhattan with her husband and two children and is a romance novel writer. When not pounding the keyboard and writing, she enjoys teaching, jogging, and reading. The enjoyment of travel is a necessity for C.J. Immersing herself in other cultures, laughing, eating, and drinking with the local populace are favorite pastimes. Intrigued by the cornerstones of love, C.J. often records people's answers to its essence and the hurdles that must be overcome to ensure that second chances spell success. Visit C.J. Pastore at Cjpastore.com.