When I started teaching yoga last fall, I committed to two classes a week (knowing two classes per week was what my schedule would comfortably allow). Two day classes, that is, as I have always reserved my nights for my kids and husband exclusively. I try and book very few things during the week (the odd girls night out, absolutely). I want to be there every night for dinner, homework, showers, and snuggles.
But when a few of my yogis recently requested I teach a night class as they work during the day, I was really hesitant to say yes. I made a vow to myself and my family 10 years ago not to work nights unless I was called away to speak. I started to talk to myself. Yes, I do that… a lot. I said to myself, "It's springtime, Erica. The days are long, and I think I'll go out of my comfort zone and consider saying yes." I did, after all, watch Shonda Rhimes' TED Talk on the Year of Yes. You know, the year when she said YES to everything to welcome more happiness? 😉
I immediately went to my boys (after talking to myself, that is). I said to them, "Mommy was asked to teach yoga… at night. That means from 7:15-8:15 on Tuesday nights, I'm not home. What do you think about that?"
Both my boys looked at me and said, "Mom you have to say yes! You have to give your students what they ask for. You make them feel better, and so you have to do it!"
Without waxing on, I agreed 'yes' to switching my day class over to nighttime.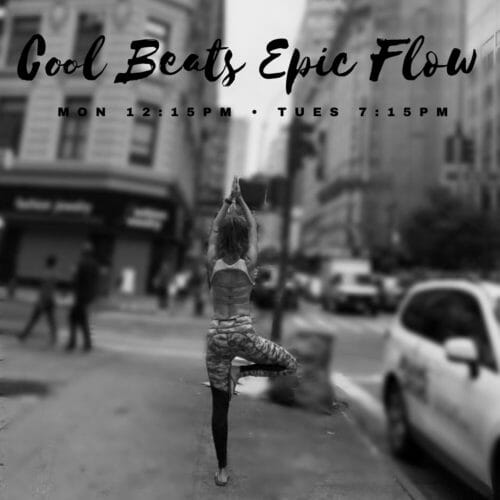 And in the process of talking it out, I learned two things:
1. Your kids don't suffer from seeing you work at something you love
You show your children passion and compassion, and it in turn creates the same effect on them.
2. I'm never feeling guilty again for staying up late! 
No more, honey.
This video spoke to me, and I hope something in it speaks to you too. It's a little sappy at the beginning, but the ending hit me like a ton of bricks. And it doesn't only apply to moms, it applies to all women. As I put the kids to bed after my Tuesday night yoga class, and even thought it's a Tuesday night before I wake up early Wednesday mornings for Global TV, I decided to stay up late and not feel guilty.
Normally I stress myself out if I get into bed too late. I always have. Sleep is my thing! It's my secret weapon. I was the sleep dictator with my babies. My kids were sleeping through the night at 8 weeks. Everyone went to bed early growing up. I am the early bird that gets the worm, not the night owl.
But, after coming home from yoga at 9, I was craving down time, me-time. So I said, "Fuck it!" I'm going to catch up on a few episodes of The Handmaid's Tale. I'm going to make myself a cup of tea, and stay up… late, and love every minute of it. Even if I suffer the next day.
Well, I enjoyed every moment. Actually, that is an understatement. I DEVOURED every moment.
Which leads me to an additional point #3. A more general statement.
3. Sometimes you've gotta just do the fun thing in life, even if it's wrong
And I won't expand here. I'll stop and leave the rest to your imagination.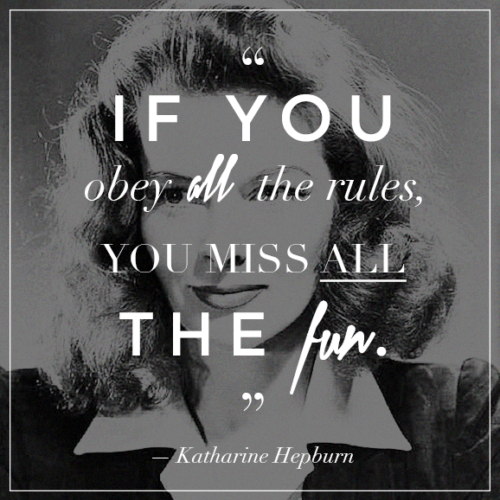 Love you ladies,
Me. xo