Direct link: https://globalnews.ca/video/5407030/oprahs-message-to-montrealers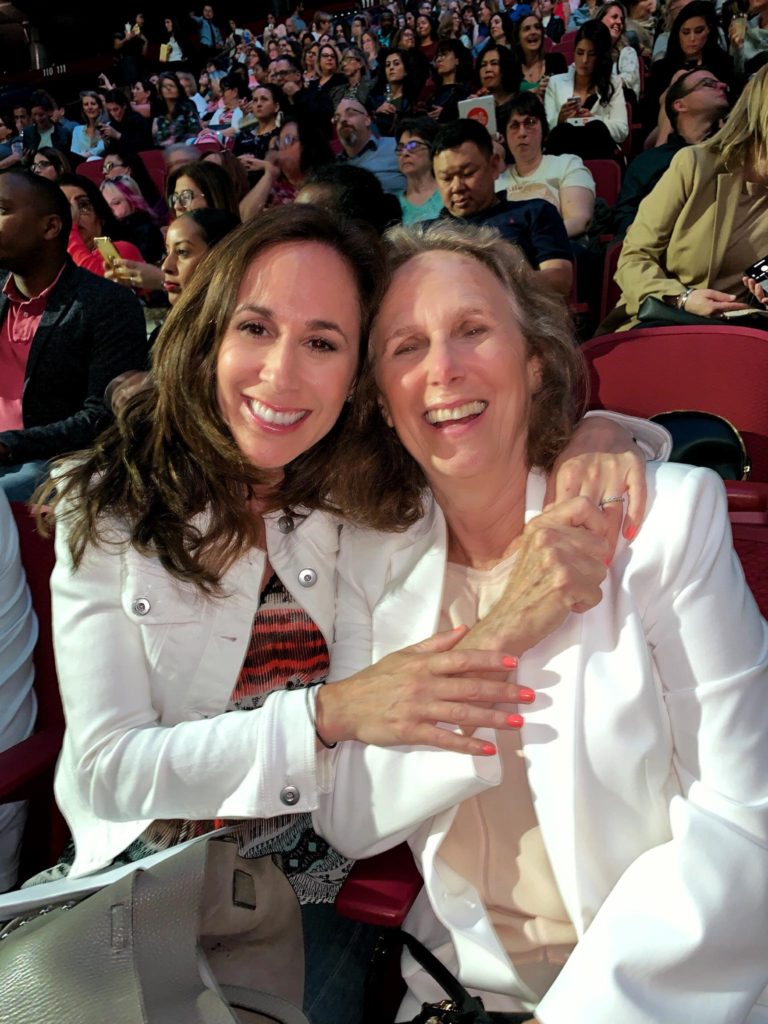 Sunday night on Father's Day, I had a magical evening with mom and Oprah.
I had so many AHA Moments and lessons learned from Oprah's Path Made Clear tour here in Montreal, and I'm so glad Global TV let me share those insights on TV this morning.
Confession: I am an Oprah groupie! I totally am. Whatever she's sellin', I'm buyin'! I've seen her speak five times, I've met her, I've been on five episodes of OWN TV, and she continues to impact and influence me and my career.
There were tons of AHA Moments and Life Lessons Learned from Oprah. You can watch them in the TV segment above.
Here were my favorites:
There are no mistakes, it's all part of your process
Do what you have to do until you can do what you want to do
Always gotta clean up your mess. Cleaning up your mess sets you free
You have no power over any territory other than your own, but you are the master of that
Listen to the little whispers, your intuition: whatever is whispering to you gets louder and louder if you don't deal with it
AND SPEAKING OF INSPIRATION AND TIPS, I AM THRILLED TO ANNOUNCE THAT I AM  LAUNCHING AN EMPOWERING PODCAST SERIES THIS FRIDAY, JUNE 21ST, ON THE FIRST DAY OF SUMMER!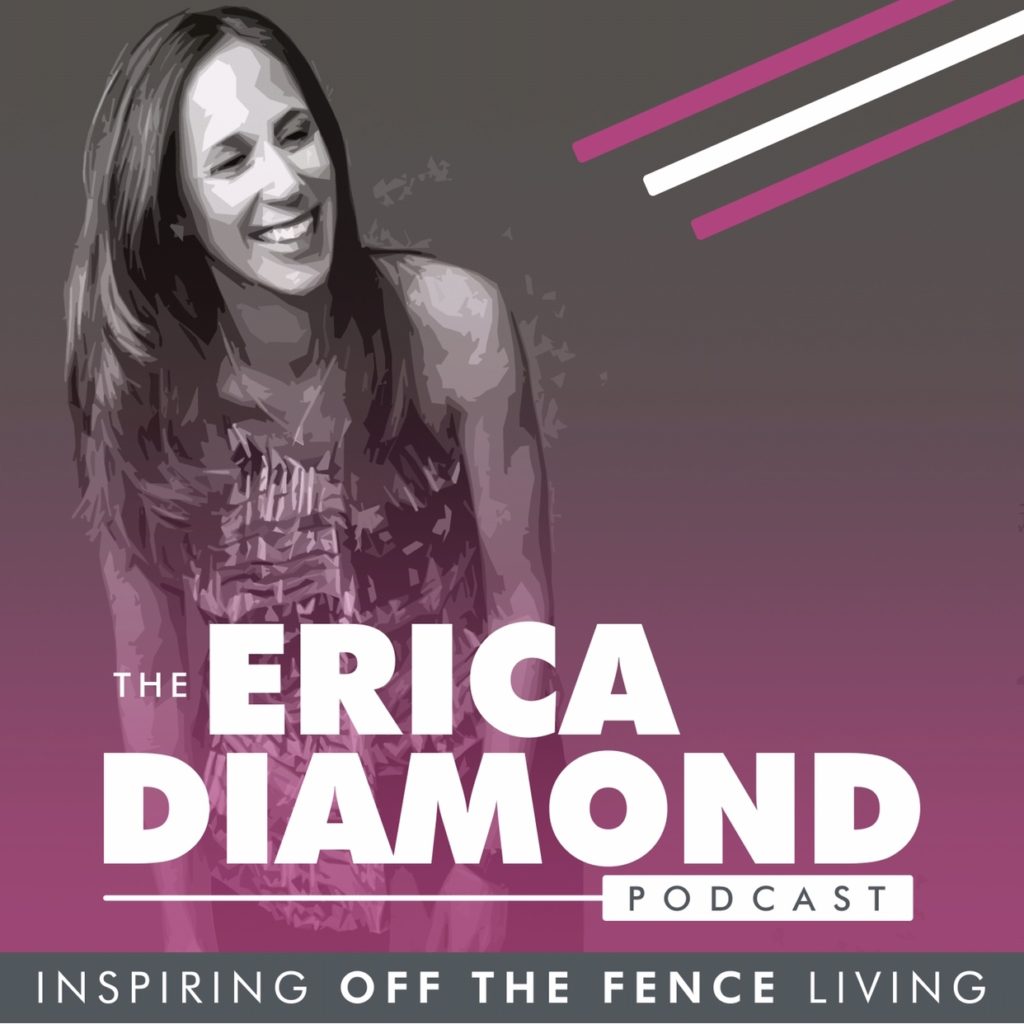 Available on all platforms: iTunes, Spotify and Google Play. 
Welcome to The Erica Diamond Podcast! Getting you motivated and inspired by conversations with today's thought leaders and coolest people. Each episode, get up close and personal with compelling guests who share stories and tips that empower you to live your best life.
Now, let's GET OFF THE FENCE!
But, finally back to Oprah. When you finish your TV segment and then get a Facebook message like this, you fee so grateful. Grateful to be making an impact on someone's day.
This is proof that WORDS MATTER.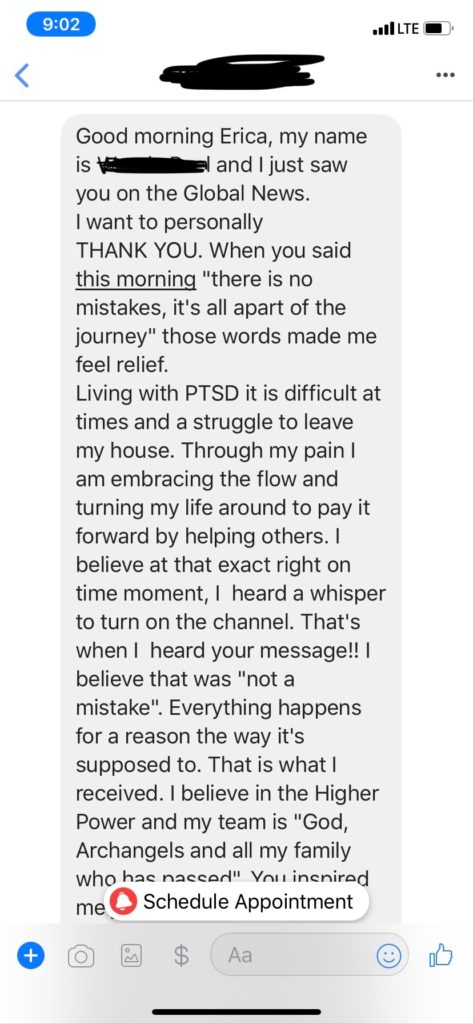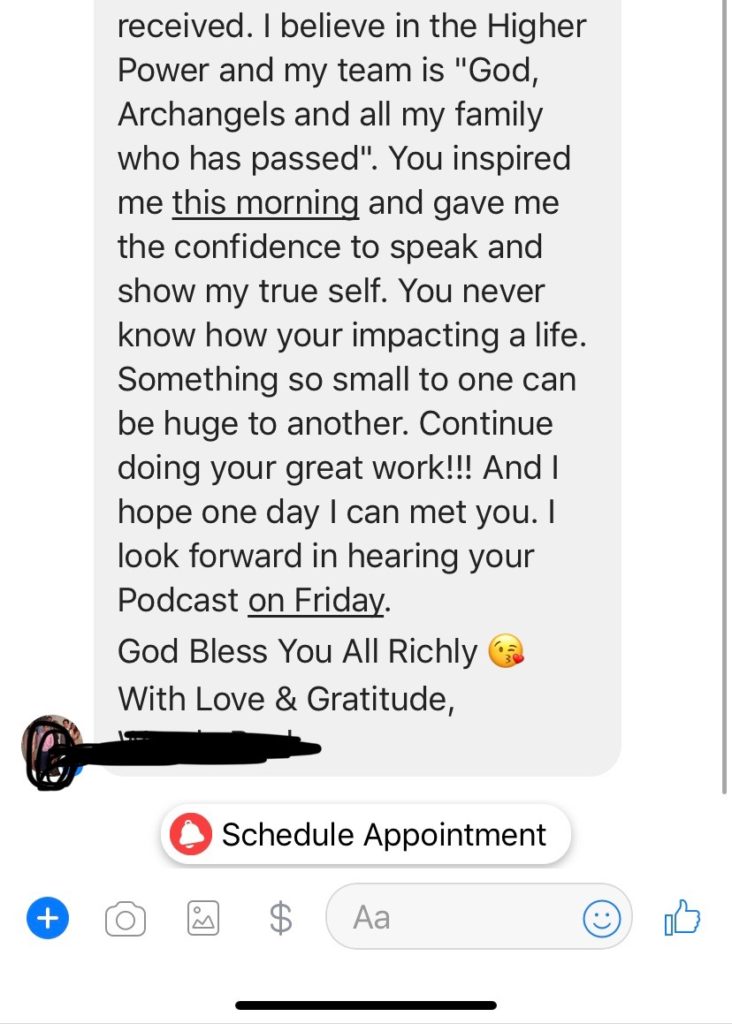 Happy Wisdom Wednesday,