Hello. I am back!
July has come and gone. Back into the ever-growing grinding responsibilities of August.
How has your summer been?
I enjoyed the month of July. I worked hard, I played a little harder.
A few July milestones:
I saw HADRY make its debut on The View. That was beyond thrilling.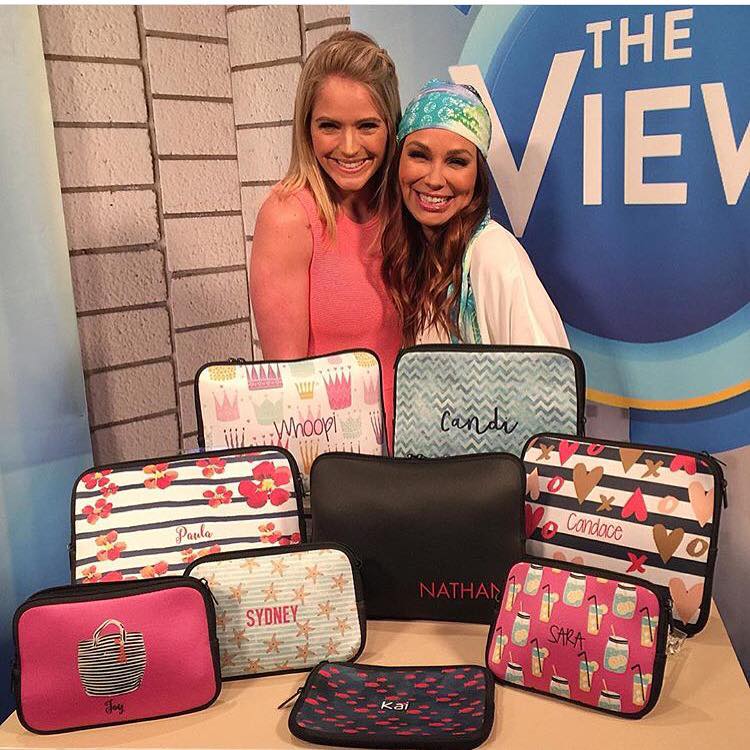 I went to Las Vegas for a long weekend with my man, and almost relocated there! Oh how I love everything about Vegas. I told my husband that he THINKS he may have married a classy chick, but I couldn't feel more at home with these people. Yes, this is my video, and yes, this makes me happy.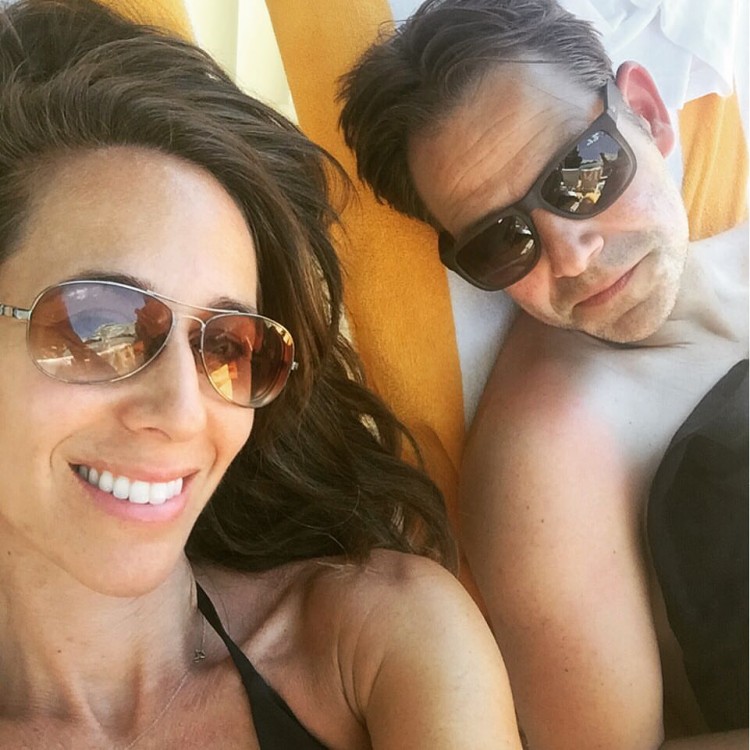 I had a beautiful visiting day with my children!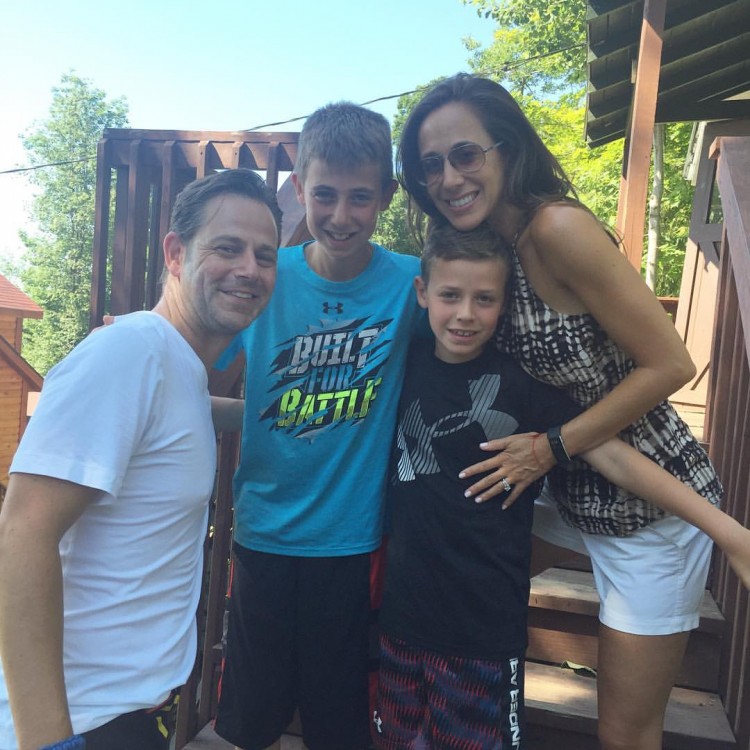 I enjoyed the International Startup Festival. Startup is very near and dear to my heart. Now on my 4th startup, being a speaker on startup, a coach for female startups, having written a book for women in the business startup phase, I was thrilled to be at the International Startup Fest. In the past, I was a mentor in the 'Women In Tech' tent, but this year I went merely as an observer, networker and learner. More on this topic below.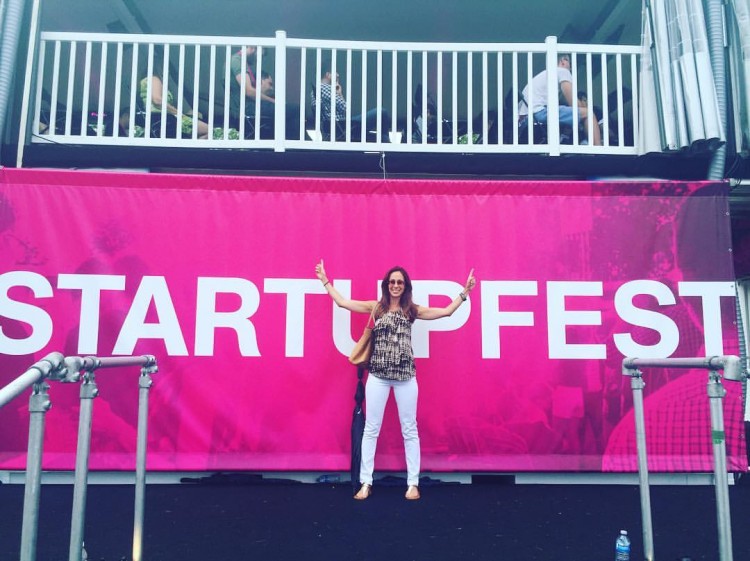 I tried a little social media experiment:
Beauty to me means confidence, kindness, sense of humor, passion, and intelligence. I decided to share my morning selfie completely stripped: zero makeup, zero filter, with two big zits that somehow showed up on my forehead. Yah, not hiding here. It's liberating. I encourage you to share your stripped selfie and natural side for yourself and for all the young girls out there who think they need to strike a pose or dress up to be beautiful. Beauty is in all of us. Share it and tag me. I wanna see you stripped. (Instagram)
And you did. And it was awesome.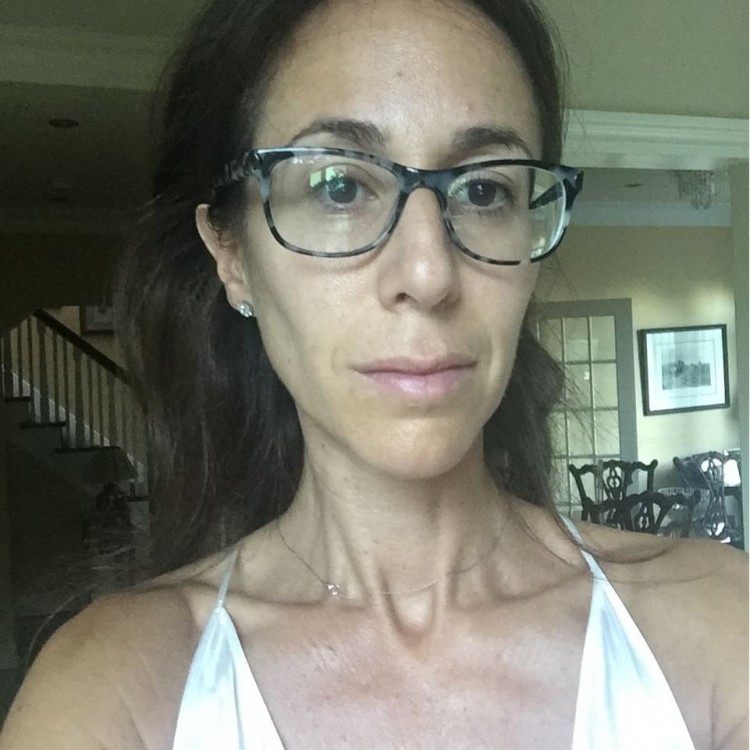 I got to do my weekly TV segment with my long time friend Andrea. That was awesome.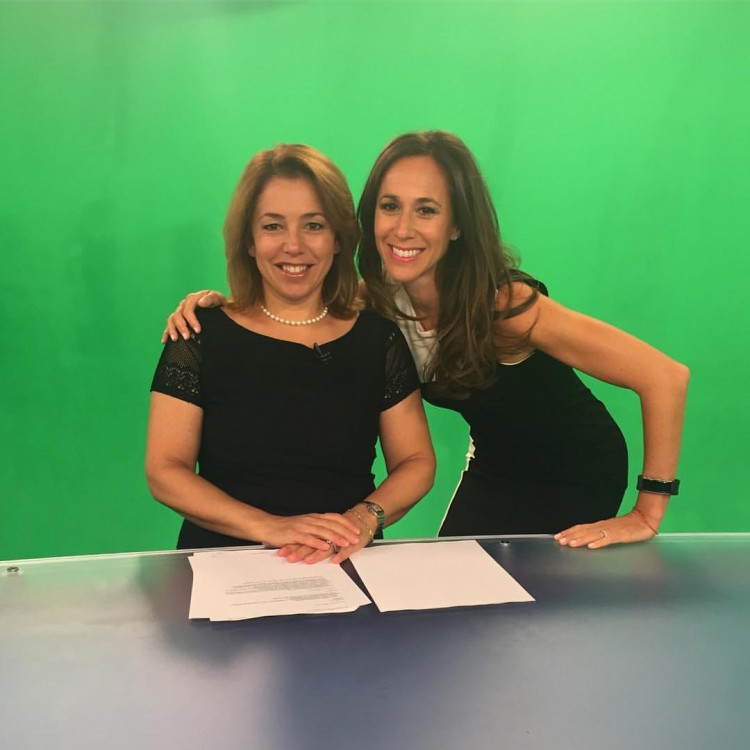 But here's where the shit gets real.
I was feeling tired this spring. Like really tired. Launching a new product isn't easy and it took A LOT out of me. And so I took a break from many commitments. I didn't go to Blogher or Mom 2.0. I didn't go to conferences. I said no to some speaking gigs. I said no to some brands.
And here's what happened.
The beauty was I got to regroup this summer and reap the rewards of a quiet schedule. The hard thing, if I am to be honest, was seeing everyone doing what seemed to be very interesting and cool things. And they seem even more cool when you're not there! I experienced a bit of FOMO if I am to be honest (and you know this is my safe space to express my true feelings). I felt less like my usual self– less like a provider of knowledge, and more like a bystander. I questioned by expertise, my voice in this space. Am I still an expert if I don't give as much as I did before? Is it okay to rest on your laurels a little? Am I still relevant if I haven't attended the latest conferences and events?
Also, how do I bridge my talents – a women's lifestyle blog, a weekly parenting tv segment (which is the highlight of my week), a fashion startup, a coaching practice. It started to feel a bit scattered.
Pile on top of that – when you started blogging seven years ago and were writing about bottle feedings and toilet training and then your kids grow up and you wish to preserve their privacy and therefore don't want to blog about them anymore, go navigate that transition!
It's not easy.
I questioned everything.
I am still questioning. You might even say Erica Diamond is back on the fence.
Do I have to choose one thing and run with it, or can I continue to juggle the multiple aspects of my life that I love, but then in turn, feel sometimes like I am merely skimming the surface.
I don't really have the answer today. More soul searching is required.
But here's what I do know. I wrote this on our Facebook wall this morning. This is what I know as truth on August 10th, 2016:
It's truly amazing to be a working mom. When I'm working, I don't obsess over the little things. I appreciate life more. I feel empowered, in the flow, and like I am doing something worthwhile with my time. This DOES NOT mean that a woman cannot be truly fulfilled if she is not a working woman, but I believe every woman needs something to call her own separate from her partner or kids. Something to stimulate and challenge her mind. That can look like a hobby, volunteering, part time job. We get into trouble when we have too much time on our hands. I have seen it in my coaching practice. It's never too late to reinvent yourself as a woman. #JustSaying
What say you? Do these questions make sense? It's good to be back. xo