Sunday is Father's Day. A very special day for Dads everywhere.  I wrote a Mother's Day Tribute, so it is only fair to do the same for Father's Day. But today, Dad, it's all about you. I always Blog about mom, and rarely about you. But you have impacted my life more than you could ever imagine. I am where I am today because of mom's nurturing, but your guidance.
For those of you reading who actually know my father, know he's a man you instantly fall in love with. He is a man of his word, a man with a kind spirit,  and a true inspiration to me. This is not to sound cocky, but there is nowhere that I don't go, where I don't hear, "You're so-and-so's daughter? Your dad is such a great guy, " or "I love him. What a warm and genuine person." Lucky me.
So dad, this one's for you, and for my thousands of women readers around the world. Here are the life lessons I have learned from my dad. They are for everyone. Maybe you'll pick up a tip or two! 🙂
Your name will stick with you for life. Make sure that name is synonymous with integrity, kindness and truth.
You must be a person of your word. This comes back to integrity. Your word must be honorable.
I learned that a handshake is as strong as any signed contract in business. My father's handshake is his word. I have tried to make mine the same.
He is the reason I know how to close a business deal and although I sold my business three years ago, that skill still feels very palpable today.
He is the one who taught me, "The Art of the Schmooze." Not because he's phony. No way. Because he genuinely has an interest in every race, culture, ethnicity and religion in this world. He is a lover of all people, and he is a sponge. As am I.
He is the reason I love Billy Holiday, Ella Fitzgerald, Earth Wind and Fire, Kool & The Gang, Stevie Wonder, Basia (bet you never heard of her), Anita Baker, Frank Sinatra, Quincy Jones, Michael Jackson, Tony Bennett, Barbara Streisand, and more. Sense a theme here? We're both still stuck in the 70's (or earlier), but it's our comfort zone! He has given me my great appreciation and ear for music.
He is also the one responsible for giving me my appreciation of great food and great wine. I die for both.
He taught me to always cut the cloth according to the measure. If you don't know what that means, Google it.
He taught me to always face the music, no matter how dark it may sound.
He taught me not to spend next week's paycheck.
He taught me to love what you have, and have what you love.
He taught me that family comes first.
He taught me about kindness and loyalty.
He taught me to always plan ahead. I am like a scout today… I always plan ahead. And not only do we both plan ahead, we anticipate the other person's response, and are therefore constantly in problem solving mode.
He taught me that you can never have enough underwear or shampoo. A person must stock up on both. Ok, maybe that one isn't one you can truly learn from, but, I have tons of both.
He taught me that

growing up lacking many resources

makes you stronger in the end and is not a bad thing. Fortunately, I didn't learn that one first hand, but I may as well have. It's been ingrained in me since birth. I have an immense value for a dollar. I eat every morsel of food on my plate… Every. Single. Morsel. I conserve. I don't waste. I'm most comfortable in sweats, no makeup and being unfancy. And I know that bad things happen for a reason, and

we must never ignore the message

.
I learned that a great massage and a great workout are one of life's great treats.
He taught me how to be confident and humble, all in the same breath.
He taught me how to give of my time, always give back and volunteer.
He taught me how to venture outside my backyard and learn about other cultures, and ways of life.
He taught me it's ok to try bad things, just don't make a habit out of it. Like when I

tried smoking at eight years old

and he then bought me a pack of Craven A's for a Kibbitz! Again, if you don't know what Kibbitz means, Google it.
He taught me how to always see my glass as half full, and how to SMILE.
Dad, you are my confidante, my mentor, my inspiration. I hope you now realize what you mean to me. Thank you. Thank you. Thank you. For EVERYTHING.
Enjoy the trip down memory lane…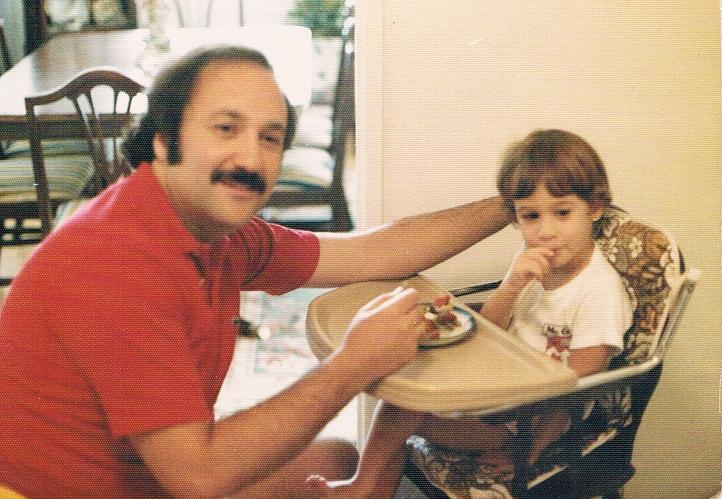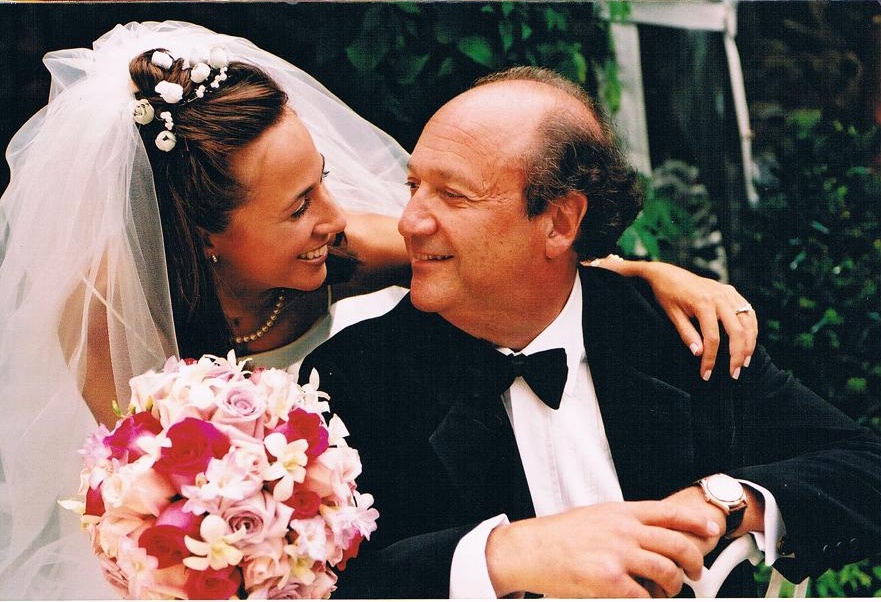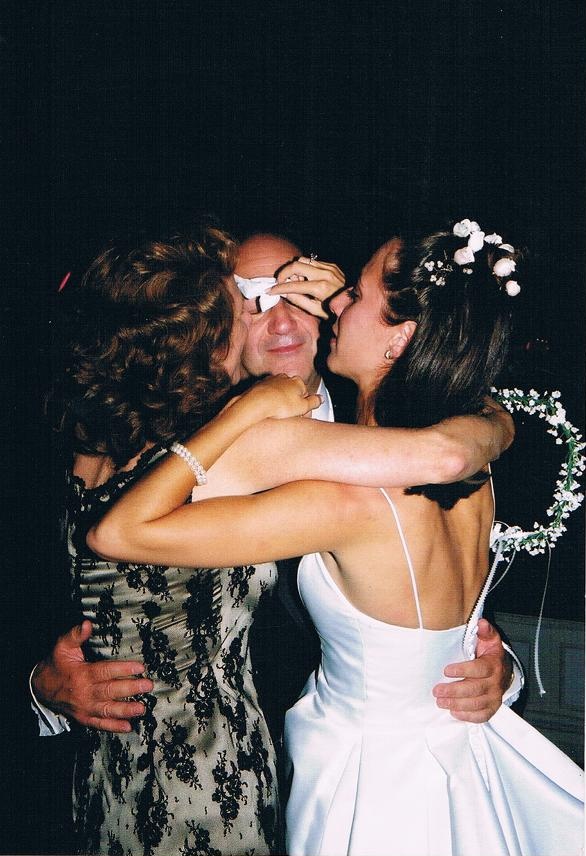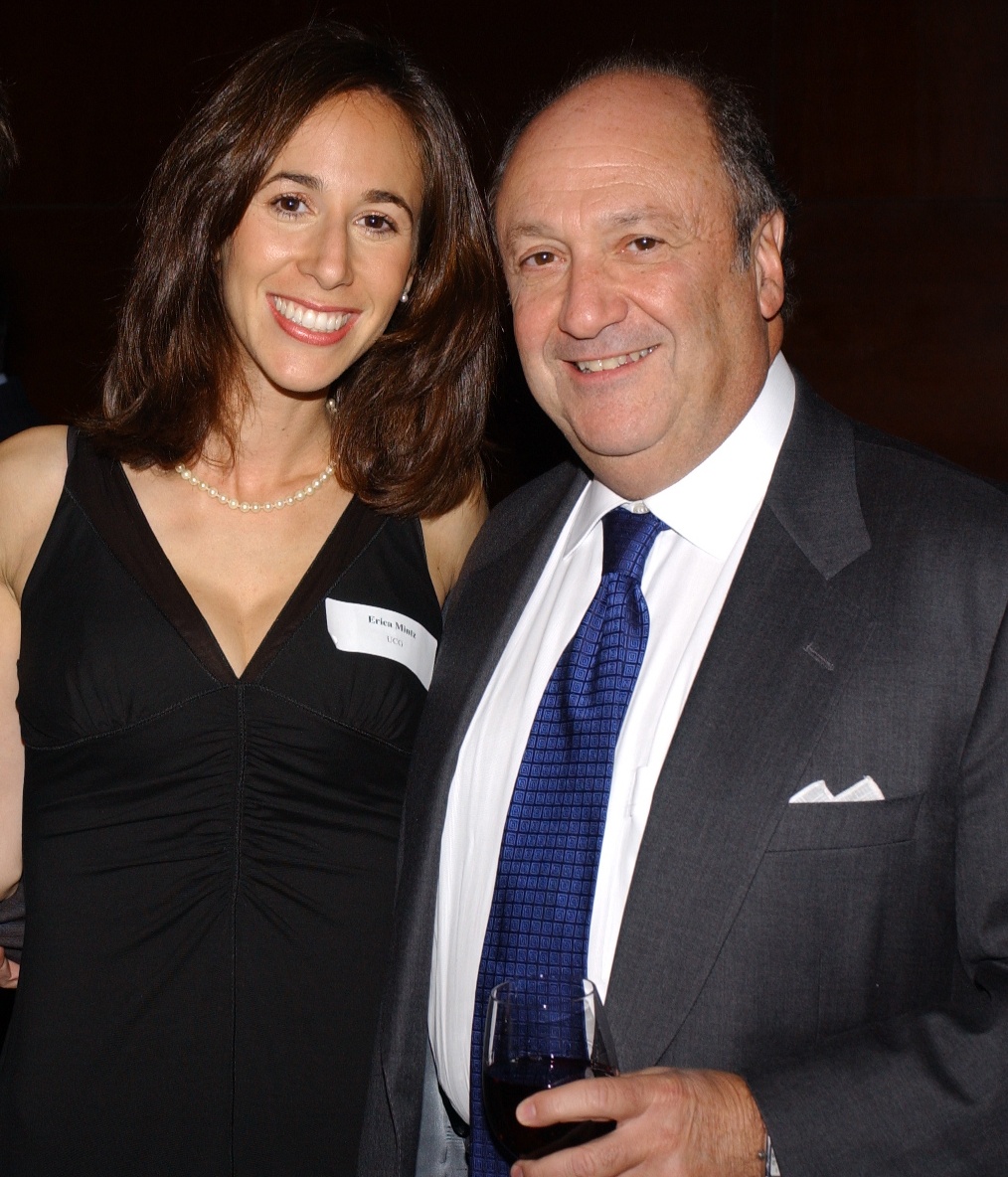 BUT, Father's Day would not be complete without honoring the other incredible dad in my life. My devoted husband, a father beyond words. And when the boys asked me this morning if I will be writing about Daddy in today's Blog post, I said, "No, you will one day."
Tell us, what life lessons have you learned from your father? I would say, keep 'em clean, but as always, this is a safe place to express ANYTHING… feel free to do so anonymously.
And to all the Daddies out there, a very Happy Father's Day.
xoxEDxox