I wanted to draw your attention to something that Aeroplan, American Express and Air Canada just announced. For those that might not remember, I have proudly been Aeroplan's Brand Ambassador for two years now. And why would I not be proud? I've been a loyal member of this program for TWENTY YEARS!
A reminder if you don't know how it works, it's simple: sign up for an Aeroplan number, accumulate miles, and redeem them for practically anything you'd want! Beside redeeming miles for Flights around the world, Car rentals and Hotel stays, Aeroplan also has 12 categories where you can also redeem: Activities & Entertainment, Fashion & Accessories, Eco-Friendly, Electronics, Gift Cards & Ideas, Health & Wellness, Home & Garden, Luggage & Totes, Media & More, Sports & Outdoors, Travel & Getaways and Money Can't Buy.
Aeroplan recently announced their new American Express card called the American Express AeroplanPlus Reserve Card.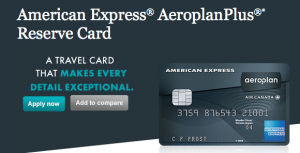 This Card in particular is geared toward frequent travelers who value freedom and flexibility, and who are seeking a card to help deliver awesome, premium experiences.
Aeroplan and American Express also tailored this product toward card members who desire an exceptional end-to-end travel experience – but may not necessarily travel enough to achieve certain levels of status or distinction.
Some benefits and features of the new Card include:
2 Aeroplan Miles for every $1 of certain eligible Air Canada purchases, and 1.25 Aeroplan Miles on all other purchases
50,000 Bonus Aeroplan Miles after you spend $3,000 in the first 3 months
Annual Partner Ticket (redemption limit of up to 25,000 miles)
American Express Concierge Service
American Express Travel Services
Air Canada Priority Check-in
Air Canada Complimentary First Checked Baggage (up to 5 bags annually)
Option to purchase Air Canada Privilege Flight Passes
Unlimited access to Air Canada Maple Leaf Lounges and Priority Pass Lounges

$200 Annual Travel Credit when booking through American Express Travel Services
Priority access to the Aeroplan Contact Centre when calling the Aeroplan Priority Line
Miles earned on purchases can contribute towards Aeroplan's Distinction Status
Hertz Gold Plus Rewards Five Star Membership
Access to American Express AeroplanPlus Reserve Card benefits at Pearson Airport, including:

Priority security lane
Complimentary valet service
Priority limo & taxi lane
"The American Express AeroplanPlus Reserve Card is a great option for Aeroplan Members who are looking for a more robust range of travel benefits, and the ability to earn Aeroplan Miles quickly to get them to their dream reward goal," said Shauna Emerson O'Neill, Chief Customer Officer, Canada, Aimia. "The launch of this Card is a logical step for Aeroplan, based on the enormous success we've seen with our current suite of co-branded charge Cards."
This is the first new Card to launch following last year's renewed partnership between American Express and Aeroplan.
If you want more info, it can be found here: https://www3.aeroplan.com/earn_miles/our_partners/partner_details.do?Partner=AmericanExpressAeroplanPlusCard_Partner.
This is exciting news for people who love to travel and want all the great perks and benefits that come along with that.
A reminder to please:
And JOIN Aeroplan today, start accumulating, start redeeming, and enjoy all the benefits this incredible program has to offer!

I'd love to know if you would consider this new great Card?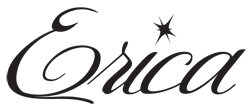 Disclosure: I'm proud to be a paid Aeroplan Brand Ambassador. All opinions are my own.