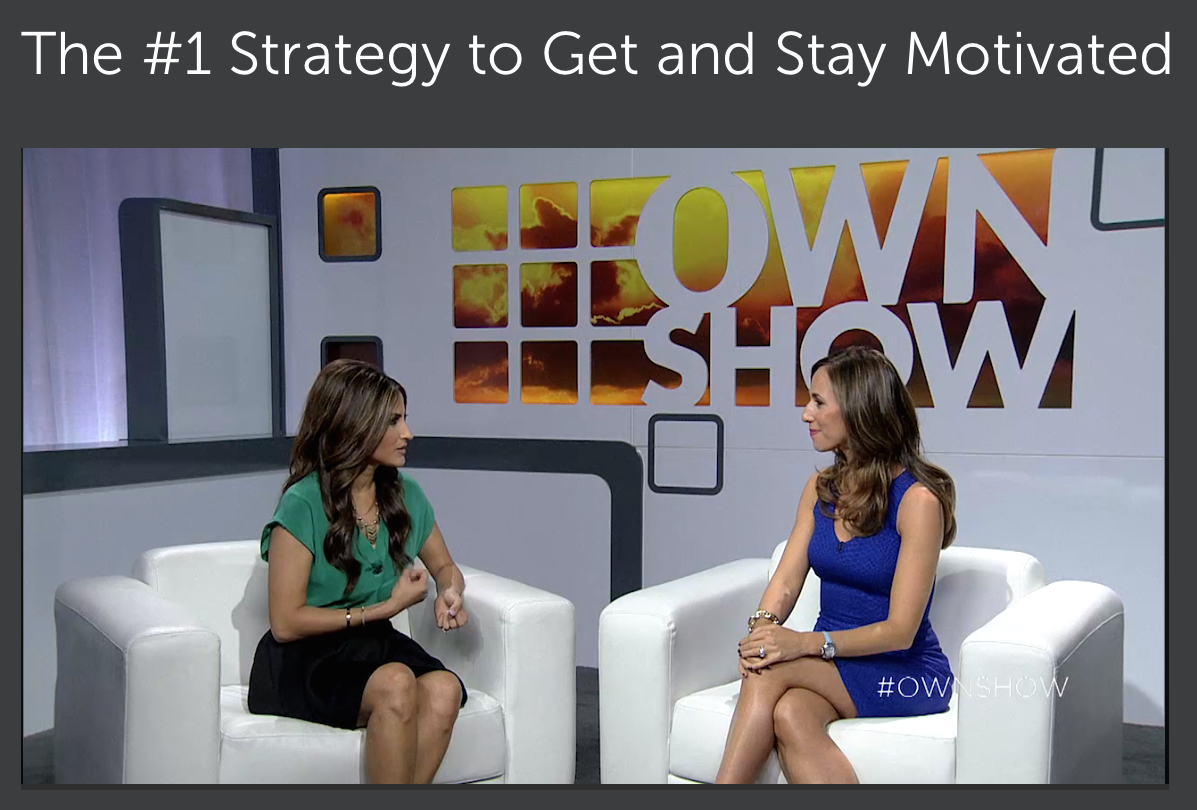 Today marks an exciting milestone in my career – I join The OWN Network family (it's no secret that Miss Oprah is my hero and inspiration… and also has my dream job, by the way!). 😉 I am so honored to share my first of 5 episodes of The #OWNShow on Oprah.com which will roll out for the next 5 Mondays in honor of #MotivationMonday.
The #OWNSHOW appeals to us girls – a smart, savvy, modern, enlightened audience who is interested in talking and learning about all the issues in the health, wellness, self improvement and inspiration space. This new lifestyle show feels younger, hipper and quicker to share tips and tools to help us thrive.
Today, I join the #OWNSHOW as a guest, following other trailblazing #OWNSHOW guests, including Tony Robbins, Russell Simmons (Def Jam, Phat Farm), Elizabeth Gilbert (Eat, Pray, Love) and Hoda Kotb (TODAY Show).
Alright, let's keep it real today, shall we? Cuz you know I always do.
I was nervous my first episode. I remember sitting in the hot seat at the OWN Studio in Los Angeles back in November getting butterflies, or in the words of my 8 year old, "I have the flies, mommy." By episodes 2-5 I was back to myself, so if I look a little anxious, well, I ask for a little forgiveness. I was. I'm also human. And a work in progress. Aren't we all.
So without further ado, three links for you:
1. The link to my episode on Oprah.com: The #1 Strategy to Get and Stay Motivated: http://www.oprah.com/own-show/The-1-Strategy-to-Get-and-Stay-Motivated
2. Direct link to the episode on YouTube: http://youtu.be/PBThM79KQ8w
3. And if you're feeling click-lazy, the episode right here:
So, say no!! Except for sex with your partner… I say HELL, YEAH!
Would love if you could spread the love, and share my episode. Would really love that very much. I would be so grateful.  –>>  http://www.oprah.com/own-show/The-1-Strategy-to-Get-and-Stay-Motivated. And please feel free to leave a comment at the Oprah.com link too.
Happy Motivation Monday, WomenOnTheFencers!