Happy Motivation Monday, ladies!
My second episode of the #OWNSHOW on OWN TV aired live at 7am this morning. This week's episode was more about sharing experiences from my coaching practice as well as my own life experiences, and the one strategy people can practice if they feel they have too much on their plates. This week was about how to make those crucial decisions…
I'll give you a hint, but please watch below:
A great rule I like to follow as well as have my clients follow is The 85% Rule. Most of us are stressed and unhappy simply because we are overwhelmed: we take on too much. I practice the 85% rule – I make sure 85% of my commitments are NECESSARY COMMITMENTS. That means, I have started eliminating unnecessary commitments from my schedule. It's practicing the art of saying "no" to the things that don't BOOST YOUR HAPPINESS.
So, how DO we mange the 15 percent without feeling guilty?
If we feel over-burdened by life's responsibilities, and the belief system of not feeling good enough teases us and doesn't allow us to be vulnerable and therefore ask for help, or just say "I can't do this right now," then we aren't going to manage that 15% very well, are we? Making choices to thrive allows us to feel more balance and in the end, energized.
Watch:
Another thought for Motivation Monday in line with the 85% Rule.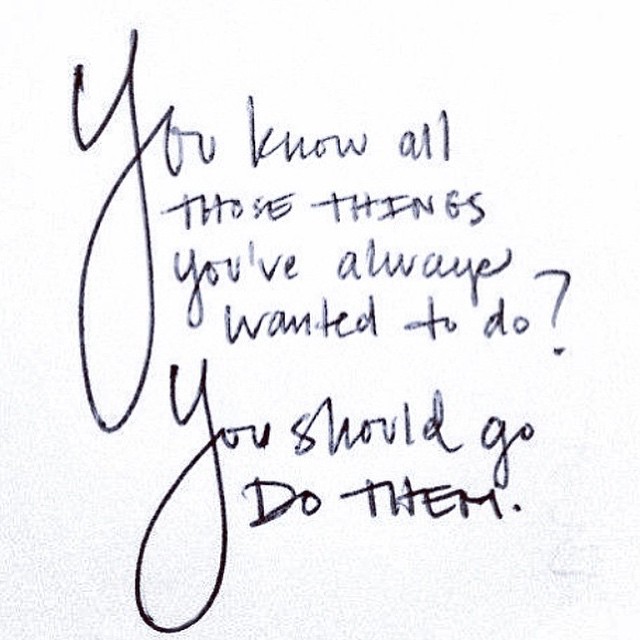 Thanks again for watching!
A reminder:
1. The link to episode 2 on Oprah.com: Unexpectedly Crucial Decisions We All Have To Make: http://www.oprah.com/own-show/Unexpectedly-Crucial-Decisions-We-All-Have-To-Make
2. Direct link to the episode 2 on YouTube: http://youtu.be/KoMZKy9QSMo
3. If you missed episode 1, here is the link: http://www.oprah.com/own-show/The-1-Strategy-to-Get-and-Stay-Motivated
Still replaying these two performances from last night's Grammys. Annie Lennox, you KILLED it.
And Rihanna. You're a goddess.
Happy Monday, lovelies.