By Guest Blogger Bianca Osbourne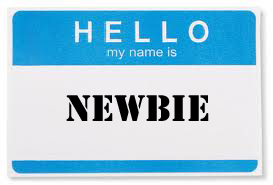 When I became a self-employed business woman just over two years ago, I knew nothing about networking. Quite frankly, I thought networking was for old men in suits. Little did I know that finding a network and building quality relationships was going to become an integral part of my business.
When you think of the word "networking," what comes to mind? Panic, intimidation, something you just don't want to do? If you think of it as FUN, and an opportunity to take your business to the next level, then you might change your perception.
Networking isn't just a vehicle to give out business cards; it's a tool to building relationships that are mutually beneficial.
So if you are trying to grow your business, start a business, or expand your network, here are some tips:
Find a Network
Although this would seem to go without saying, it is crucial to, not only, find a network, but to find the right network. For months I went to any and every event and found myself getting frustrated when the return was negligible. This was because I was going to the wrong events.
I work with women as a nutrition consultant, and most of the events I was attending were male dominated; and, yes, men have wives and girlfriends, but I was building secondary relationships. What I needed to do was engage directly with my target market.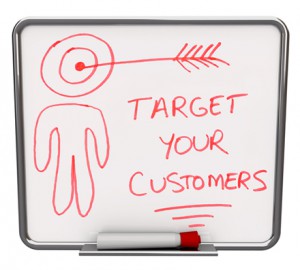 So the questions you must first answer are: Who is my customer? And who do I want to reach? Then go about finding the networks and avenues to get in front of those people. Once I answered these questions for myself, I was able to focus on finding the right groups to help me achieve these goals.
Since doing this I have made lasting friendships, and grown my business three fold (real stat!)
Get Clear On What You Offer
If you are serious about business, your business in particular, you need to be absolutely clear about what you offer and what problems you solve for your consumer; and then be able to convey it clearly to others. Most networking events are like speed dating for business people, so if you are stumbling over your words, you will be passed and, likely, forgotten.  Plus, you only get one chance to make a first impression. Make sure that yours is that of a professional business person.
Be Genuine. Be Authentic
This cannot be overstated; and if you take nothing from this article except this point, then you are ahead of the game. Good networkers can spot a faker or a disingenuous person from a mile away. Listen to what others have to say, and ask questions about what they do; in turn they will listen to what you have to say and ask about what you do- this is the foundation of networking.
Not every connection made at every event will bring you a lead; however, networking is a skill that must be practiced. When done correctly, even though that person at the other end of the conversation might not be your customer, the person they refer you to might be someone who is. Be authentic in your conversations – the days of sleezy, phony salespeople are over.
Be Consistent
The number one mistake networking newbies make is thinking that after attending one or two events, they will experience a flood of potential customers– this is not the case. It takes time to build quality relationships and create a true network that feeds your business; this is not something that you can dip your toe into once in a while and see real results.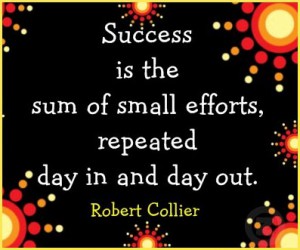 It took me about three months of networking twice a week to begin getting calls and seeing some referral traffic; but it was a snowball effect. Once the word got out about what I did, and the type of person I was (read: genuine), my business began to thrive.
Resources
Today's newbie networker is extremely lucky; where once you had to know someone that was involved in an elite networking community, now you can simply go online and find the right group for your needs. When I started out, I immediately went to my local Chamber of Commerce, which held events once a week; and then I joined Meetup.com, where there are meet ups for anything you can imagine, from movie buffs to women in business.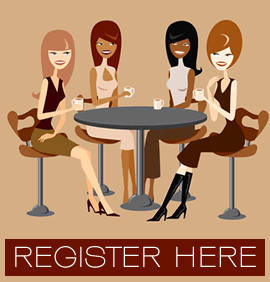 When you join Meetup, make sure you have a professional style photo, as most serious business networking groups require acceptance; and these groups qualify candidates based on their picture- which also demonstrates who is serious enough to care about having a proper headshot.
Follow Up
One of THE most importance aspects of networking is not stressed nearly enough– this is your follow-up. I will let the numbers speak for themselves.
Below are the statistics regarding the importance of following up from the Association of Professional Salesmen and the National Sales Executive Association. Their statistics show that the majority of sales are made from the 5th through the 12th contact! Here is the data they have compiled about how contact sales are made:
2% of sales are made on the 1st contact
3% of sales are made on the 2nd contact
5% of sales are made on the 3rd contact
10% of sales are made on the 4th contact
80% of sales are made on the 5th-12th contact!!
via StartupInternetMarketing.com
Will you follow up on your networking leads days after the first meeting?! I sure hope so!
You will find that as you begin to network more, you'll discover other groups that are suited to your needs; but the most important step in getting started with networking is to start. Don't let the fear of meeting new people or preconceived notions about how this process works stop you. We are all networking newbie's at one point or another.
So, if you have been sitting on the fence about whether or not networking is important to your business, now is the time to jump off the fence, get out there, meet people, and see the return on relationships begin to work for you.
—
About Bianca Osbourne
Bianca Osbourne is a sought after natural foods chef and nutrition consultant; from working with women in her hometown of Edmonton, to speaking to thousands at the National Women's Show, she is evangelical about health and wellness. As an avid networker, she is passionate about building true relationships and not solely by the traditional means. You can find her making connections on Facebook and Twitter as well. Through her website Vitality Guide for Women she provides healthy food ideas, showcasing all the ways to eat healthy- without sacrificing flavor!
—
Tell us ladies, do you love or hate networking? Any tips you would like to add that Bianca didn't cover? Have a great weekend!
xoxEDxox