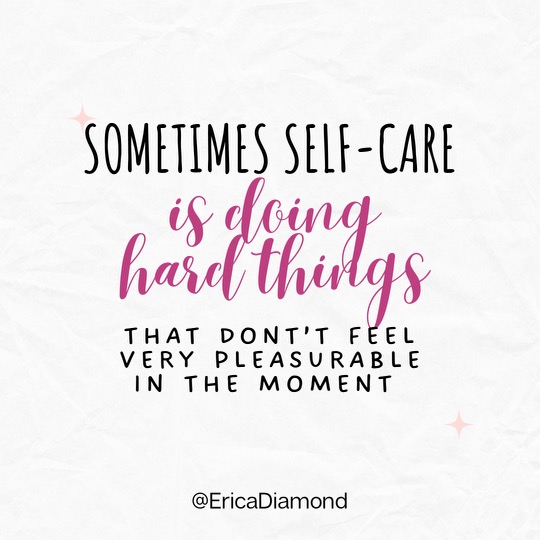 Here's the thing: self-care isn't limited or limiting.
Self-care isn't just spa days or date nights.
And that sometimes means that self-care won't feel very good in the moment.
Taking care of yourself is sometimes facing the hardest things. Ripping off the bandaid – and yes, that is still self-care, make no mistake.
So, today I ask you: What can you do today that feels hard, but is for your long-term self-care and well-being? I'd love to know below.