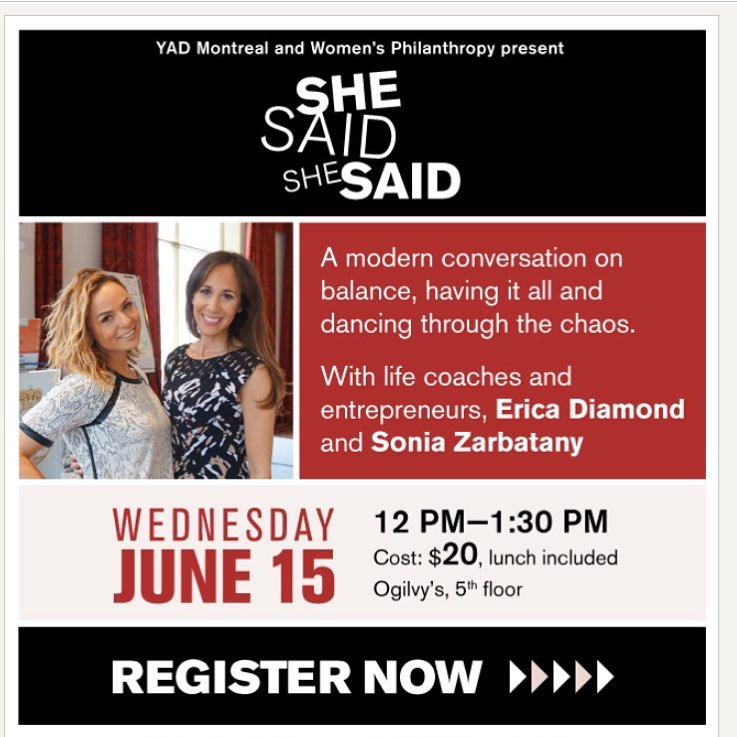 Hi Girls,
I normally don't share events in advance on this blog (only afterwards once I have learning to share with you), but I wanted to get you before you missed it.
For my Montreal women, I am giving a Work Life Balance Lunch and Learn with fellow entrepreneur and life coach Sonia Zarbatany.
This will be a candid, honest conversation with tips and takeaways.
If you're a woman in Montreal, come join the modern conversation on work life balance and dancing thought the chaos at SHE SAID SHE SAID on June 15th at Ogilvy in Montreal. We're sharing our best tips and strategies as two certified life coaches, entrepreneurs and mothers. And of course, some schmoozing and networking never killed anybody. 😉
This is a women's philanthropy event through Federation CJA.
Registration link: https://www.federationcja.org/en/event/registration/she-said-she-said-13976/
WHEN: Wednesday, June 15th, 12 PM – 1:30 PM.
COST: $20 including lunch (a great price indeed!)
WHERE:
Ogilvy
5th floor, Tudor Hall
1307, rue Sainte-Catherine Ouest
Montreal, (Qc) H3G 1P7
It's time to get off the fence and thrive… in balance!
And once I have my Montreal female readers, more exciting news to share…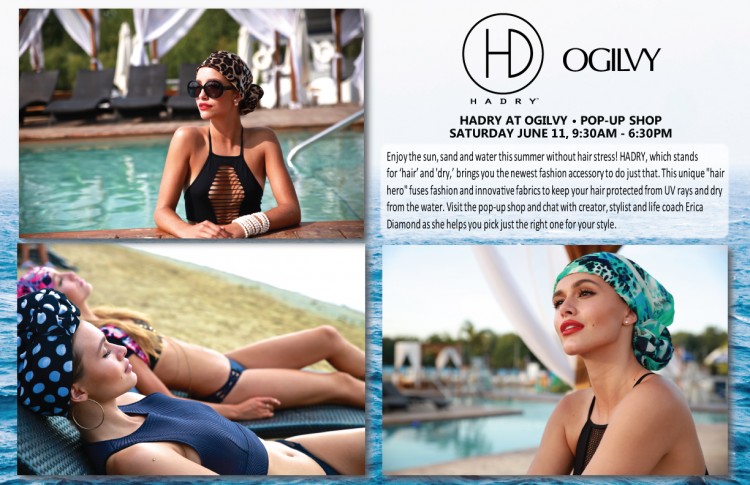 If you have wanted to shop the HADRY collection but haven't been sure about what prints or styles work best for you, #HADRY will be making its Ogilvy debut in Montreal just for Grand Prix Saturday! I will be styling and meeting shoppers, so come say hi and shop the HADRY collection:
Ogilvy
First Floor
1307, rue Sainte-Catherine Ouest
Montreal, (Qc) H3G 1P7
Saturday, June 11th, 9:30 AM – 6:30 PM
See you this weekend!