Spring is around the corner! Springtime is when I get busy in my kitchen, office and closets and get organized. Spring Cleaning is wonderful. Gotta clean up, ladies!
If you're looking to start spring cleaning, allow me to help. Microsoft Office 365 has been helping me spring clean my life for almost two decades. So if you're ready to get started, allow me to make some fun suggestions:
OneNote
Firstly, let me be the first to tell you that I am now using OneNote on my Mac! Yes, you can now use OneNote on all the platforms you love including PC, Mac, Windows Tablets, Windows Phone, iPad, iPhone, Android and Web (phew!) Office is also offering a freemium version for these platforms—so even if you don't have an Office 365 subscription, you can enjoy OneNote anywhere and everywhere. Before I get to OneNote and spring cleaning, let me tell you about some cool new features Microsoft announced yesterday, which are now available on all OneNote platforms:
The new web clipper lets you quickly save web pages to your OneNote notebook.
The new 

[email protected]

 service lets you email notes directly to your notebook.
The cool new technology Office Lens lets you capture documents and whiteboards with ease using your phone. It even flattens the image (even if taken at an angle) so it's easier to read, and makes the text searchable so you can find it later!
Send blogs and news articles directly to OneNote from services you love like 

Feedly

,

Weave

, and 

News360

.
Create rules that easily connect things to OneNote via 

IFTTT

.  Think rules like, "Autosave all your Instagram photos to your OneNote" or "send all tweet responses to OneNote."
Scan documents to OneNote with 

Brother

, 

Doxie Go

, 

Epson

 and 

Neat

. We've also united with apps like 

Genius Scan

 and 

JotNot

 for mobile scanning as well.
Take notes on paper using the 

Livescribe

 smart pen, and send them directly to OneNote!
Awesome, right?
So how will I be using OneNote for spring cleaning? Well, I will be transferring my invoices, receipts and all paper business expenses right into OneNote. This makes my life super easy for preparing my taxes this year. Also, Office 365's tracker for charitable donations is also super helpful for taxes preparation. It's a total digital Spring Clean with OneNote.
You can also organize your office by digitizing your kid's documents & artwork in OneNote
If you have kids, you know they often create quite the paper trail. Things like report cards, medical histories, basketball schedules and school calendars can pile up on your kitchen counter or desk and be hard to find when you need them most. Use OneNote to organize these documents in searchable, organized tabs. The perfect spring cleanse!
Does it break your heart to get rid of that turkey day painting or macaroni art? Do you have boxes of artwork and craft projects in your office or in storage? De-clutter by 

taking pictures of or scanning

 the art and storing it in

OneNote

. You can keep the physical pieces that are most important, and have digital copies of the rest! You can then access and share your stuff on-the-go with 

OneNote Online

 and OneDrive. I'm totally doing this!!
I've also been building quite the list of cooking recipes in OneNote. This OneNote recipe book template is the perfect place to organize your spring recipes and get them out of your paper cookbook, and have them completely digitized. If you don't believe how comprehensive OneNote is for recipe taking, take a look! And read more below on Office Templates too!
Office templates help you get organized for Spring
Check out what Office Templates can do for you.
Clean Up Your Digital Closet with Outlook.com
The first day of spring is March 20th, and it's the perfect time to clean up your digital closet using Outlook.com.
Use the five tips below from the Outlook.com team to find the one thing we ALL dream of finding…#InboxZen.
Outlook 365
All my kids' spring activities will be entered in Outlook and synced with my husband's calendar so we both know when each boy has spring hockey, tennis or baseball! My contacts are there, my tasks are there, and my emails are all organized. Without Outlook, I simply couldn't run my busy working mom life. And everything is housed in one simple but powerful program.
I invite you to try Microsoft Office 365 today. You will notice the difference immediately. Happy Spring Cleaning ladies!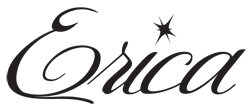 Disclosure: I'm proud to be a paid Microsoft Office Brand Ambassador. All opinions are my own.