Seeing that we're entering cold and flu season (and heck, COVID is still around), our focus should always be on our immunity and eating well, so today I wanted to share 10 Superfoods that you should be incorporating into your fall diet.
Many of these superfoods have helped keep me in good health. Today, we're getting off the junk, and caring for ourselves. Consider this our official whack over the head with the frying pan (pardon the irony). It's fall and fall is about starting from a clean slate. So, if you've been a bad girl over the summer, give yourself permission to own that… and then let it go. I'm doing that too.
Let's cut right to the chase. The Top 10 Superfoods you should be incorporating into your fall diet.
1. 

Goji Berries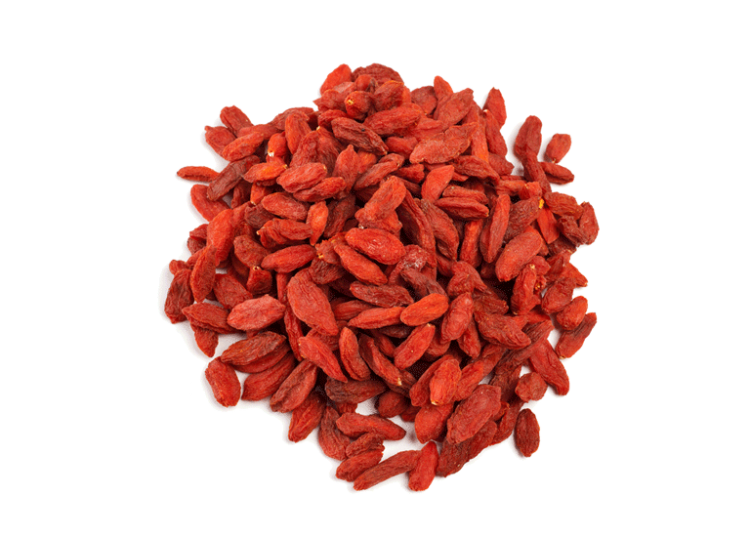 Known as the healthiest dry fruit, Goji berries contain a multitude of vitamins and minerals, such as iron and vitamin's A, C and B2.
Goji Berries:
Provide High Levels of Antioxidants and Nutrients. …
Improve Immune Function and Fight Cancer. …
Promote Healthy Skin. …
Protect Eye Health. …
Help Stabilize Blood Sugar. …
Detoxify the Liver. …
Keep Your Energy and Mood Up. …
Boost Fertility (Dr. Axe)
I'm sold!
2. Walnuts
Walnuts have more antioxidants than almonds, cashews, hazelnuts, and many other members of the nut family. Walnuts are really "supernuts." Walnuts do everything from promote cardiovascular health to prevent weight gain. Studies have even concluded that if eaten before bedtime, walnuts can help you get a better night's sleep, thanks to the hormone melatonin.
3. Nut Oils  – Especially Extra Virgin Coconut Oil and Avocado Oil
Nut oils are in – cashew, walnut, almond, hazelnut oils! The studies are out also that Extra Virgin Coconut Oil is one of the best oils you could use for health benefits, and to keep you fit. Coconut oil is also ideal for skin care and has anti aging benefits. Another great health benefit to coconut oil is that it's been known to stimulate your metabolism. It's also been known to increase immunity, and help decrease heart disease and high blood pressure. I made the switch a few years ago, and even put it in my hair!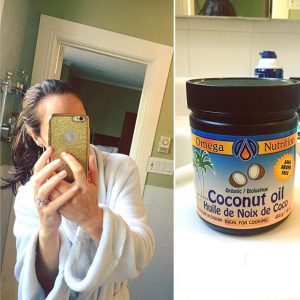 Furthermore, everywhere you look are still avocados – um, hello avocado toast! Enough said. So of course, avocado oil (packed with Vitamin E) would be a great choice for fall. Here are some evidence-based health benefits of avocado oil:
Rich in Oleic Acid, a Very Healthy Fat. …
Reduces Cholesterol and Improves Heart Health. …
High in Lutein, an Antioxidant That has Benefits for The Eyes. …
Enhances the Absorption of Important Nutrients. …
May Reduce Symptoms of Arthritis. …
May Help Prevent Gum Disease. (AuthorityNutrition)
And a final oil honorable mention: MCT OIL: "MCTs" are medium-chain triglycerides, a form of saturated fatty acid that have numerous health benefits, ranging from improved cognitive function to better weight management.
4. Black Garlic 
Black garlic is a type of fermented garlic that originated in Asian cultures. To make black garlic, whole bulbs of garlic are fermented at high temperatures, resulting in black cloves that taste both sweet and savoury. The pungent smell is subdued in the fermenting process, so while the taste is still there, the bad breath that typically accompanies garlic is not. Black garlic has double the number of disease-fighting antioxidants as raw garlic. This one is on my agenda again for fall.
5. Chia seeds
Chia seeds are actually part of the mint family. Rich in omega-3 fatty acids, protein and fibre, they're often used in nutritious drinks. You can ground the seeds and use them for baking, cook them whole, or have some as a snack. They are exceptionally high in minerals and nutrients.
6. Turmeric
Last past few years, we saw turmeric become an increasingly popular spice due to its many health benefits, and that is thanks to the healthy compound curcumin that it contains.
Turmeric has been said to tame heartburn and an upset stomach. The compound in turmeric may ward off heart attacks, delay diabetes, and may protect the brain. While studies in humans are still in very early stages, lab and animal studies have shown promising effects of curcumin in the fight against cancer. (Sarah Klein)
Just wow. I actually take curcumin daily in capsule format.
7. Moringa Powder
Moringa powder is high in iron, as well as protein and calcium. It kind of tastes like a nut and it's packed with nutrients. Moringa is a rich source of vitamins, minerals, and amino acids. It contains significant amounts of vitamin A, C, and E; calcium; potassium; and protein. Mooring oleifera, also known as horseradish tree, ben tree, or drumstick tree, is a small tree from India, Pakistan, and Nepal that has been used for generations in Eastern countries to treat and prevent diseases such as diabetes, heart disease, anemia, arthritis, liver disease, and respiratory, skin, and digestive disorders. It's on my list! (Mindbodygreen)
8. Purple Vegetables
Purple isn't just for cabbage anymore, and the old adage to "eat your greens" doesn't apply to an increasingly popular crop of purple veggies, including purple kale, carrots, asparagus, and cauliflower. Not only do purple veggies deviate from their traditional (and boring) counterparts in color; they also contain anthocyanin, the antioxidants found in blueberries which gives them their rich color. (Thrillist)
9. Papaya
One cup of papaya contains 144 percent of the daily recommended value of vitamin C, important for the growth and repair of the body's tissue and 31 percent DV of vitamin A, which helps keep cells healthy. Bonus: It contains only 55 calories per cup. (Sharecare)
10. Pomegranites
Pomegranites are high in Vitamin C and K, and are naturally low in calories. Pomegranates are also packed with antioxidants linked to a healthy heart and decreased inflammation. Unfortunately I am the only one in my family who will eat pomegranite seeds, but I buy them and put them in my yogurt, my cereal or I eat them plain. They're an acquired taste, but oh so good for you. I do buy pomegranate juice sometimes, and my kids seem to enjoy that.
So, if you've been eating all the wrong things lately, or insist that you don't have the time to eat healthy, I invite you to make your health one of your top priorities right now. Be good to your body, and it will be good to you. We're all in this together. Let's do this.
And, if you are really looking to put yourself back on your priority list this fall, I'd love to invite you to my Self-Care Masterclass.
I'd love to know if you have tried, or eat any of these superfoods regularly. Please feel free to add your tips and tricks on foods that are currently keeping YOU healthy.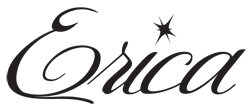 (More Resources: Village, JanaeWilliams, About.com, Womens Health Mag, Healthiertalk.com, Health diaries.com, CNN, CorePerformance.com, The Nutrition Post, OffTheGridNews.com, 3FatChicks.com)