By Guest Blogger Mandy Mail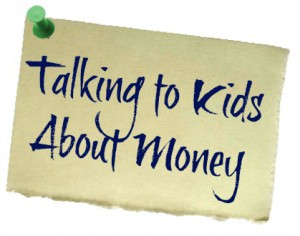 When their exams are over and the holidays begin, students will have a lot of celebrating to do. There is no question that post-secondary education is an expensive investment. Whether living at home or on their own, students may be surprised by how quickly their expenses can add up, and many may have already blown their budget.
While 90 percent of parents say they know roughly how much debt their child has, only 78 percent of students agree, according to an RBC Student Banking survey. Some students may not want to tell their parents their bank account is running on empty, which can cause financial woes down the road.
The budget situation may turn you into Santa or Scrooge – there may be legitimate expenses you can help out with or irresponsible spending that requires a tough financial lesson. Either way, one of the best gifts you can give your post-secondary child is investing the time to discuss finances and make sure they are still on track and don't run out of money.
Here are five important points to cover in the holiday "money talk":
1. Review the Financial Plan and Make Adjustments
Now that a semester of expenses has passed, students will have a better idea of their daily finances. Asking your child if the money plan is proving realistic is a good place to start. Pull out the laptop and take another look at the plan. Whether you used a simple Excel spreadsheet or an online budgeting tool, review each item and find out if there are certain items that cost more or less than anticipated.
Didn't create a budget? Take the time to help your student do this during the holidays.
2. Help Plan for the Unexpected
Did unanticipated expenses such as a lost cellphone, laptop repair or unplanned trip home cause a blow to your child's finances? Have them save a small amount of money each month in a "rainy day" fund that can be used to cover these unexpected costs. This will get them into the habit of saving. When they begin working, the goal is to save enough funds to cover at least three months of expenses in case of an emergency.
3. Encourage a Seasonal Job
Most students have a few weeks off between semesters, and many companies hire extra help during the busy holiday season – a win-win. I focused on my studies during the school year, and was able to get seasonal work over the holidays. I found this great because it gave me extra spending money, and I could take advantage of the generous employee discount. Encourage your student to find a part-time job to supplement his or her school budget and purchase holiday gifts without incurring debt.
4. Review Credit Card Usage
Credit cards provide many benefits for your child – they can track expenses, gain rewards points and establish good credit. With the ability to simply swipe and buy what they want, credit cards can also create challenges if not used responsibly. Review credit card statements with your child to help update the financial plan and ensure there are no payment issues. Talk to your child about what a credit score is, how credit card interest works and the importance of paying off the balance each month.
5. Investigate Other Sources of Funding
If your child needs more money to fund the school year, look for sources that don't need to be repaid such as government programs, private sector awards, and college and university scholarships. Have your student take some time to investigate such funding during the holidays – a little time spent researching online could save a lot of money on education costs. If additional money is still required, consider contacting a financial institution to inquire about a line of credit specifically for students.
When I was growing up, the money talk was a little uncomfortable, which made it difficult to approach my parents for advice. As awkward as it may be, it is important for parents to get off the fence and initiate the talk to ensure their student has a solid money plan for the school year, as well as to help set them up for financial success in the future.
—
About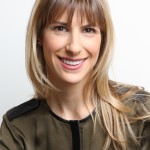 Mandy Mail is the Director of Student Banking at RBC (@RBC_Canada). She lived at home while pursuing her Bachelor of Business Administration and Master of Business Administration degrees, and spent a year abroad as a student studying international business in France. Mandy is a firm believer in clear and concise financial advice.
—
We have never done money talk for our grown children. I hope today's post was helpful. I would love to know any money advice that works for your grown children in your home. Please share below.