By Guest Blogger Christine Macdonald
Just before my alarm went off, I opened my eyes and rushed to the bathroom mirror. They were even darker and more pronounced than last night.
This wasn't a dream.
I ignored my mother's voice coming from downstairs and stayed with my reflection. Standing frozen, as witness to the aftermath, I stepped outside myself, in awe.
"Okay!" I shouted from behind the closed door, turning on the shower to appease my mom. But I couldn't move. Getting ready for school would have to wait.
Seconds morphed into minutes and all I could do was stare. Stretching my neck to one side, I slowly traced each marking, gently pressing them with the tips of my fingers.
Lost in the blurry maze of my memory, I struggled. Where was I when this happened?
Just one day earlier, I woke up in a tent on the beach to the sight of him walking away. My bathing suit was rolled up in a ball next to my knees and stained with blood. Confused and hung over, I lay on the ground, trying to piece the night together while listening to his friends laugh and praise him for his conquest.
The last thing I remember was kissing in the tent, my head spinning with cheap beer and validating thoughts of feeling wanted.
This must mean I'm pretty.
Walking through the halls in school with my neck exposed, I felt proud – beautiful, even. After all, the only people I knew who had these types of markings were the girlfriends of handsome football players. Varsity cheerleaders and homecoming queens got hickies, not awkward freshmen nicknamed "Freddy Krueger" because of a skin disease on their face.
It would take years before comprehending I was raped – even longer to believe it wasn't my fault.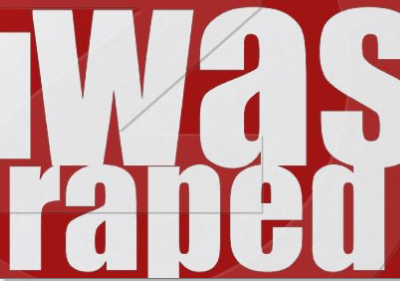 —
It was easy to blame myself. I was drunk. We were kissing. The list goes on and on. But when does being unconscious and unaware of an act as invasive as losing your virginity, become something a 13-year-old girl asks for?
I wrestled with this question for years, masking the reality of what happened with drugs and alcohol.
From the moment I was abused (and as a subconscious act of protection), I made it work for me. I gave my sexuality away to whomever I could. In giving them what they wanted, there was nothing left to take. It was denial, wrapped in addiction, dipped in control.
Shortly after high school, I entered an amateur stripping contest and found my new home – on stage. It was a no-brainer: exchanging my sexuality for the feeling of power, while making tons of cash?
I was all in.
The years that followed were a blur – a revolving door of drug dealers, abusive relationships and promiscuity. My life had become one big party of sex, drugs and tons of rock and roll. I reveled in the cliché of it all, joking I was the star of my very own ABC After School Special, except my story would have to be on HBO.
Every party has an expiration date and my last call came just after my 28th birthday. One missing drug-dealer boyfriend (rumored to have been murdered for stealing four kilos of cocaine) and two overdoses later, I walked away from the only life I had known.
Through sheer will and the determination to survive my choices, I ventured toward a new chapter and started the very long and difficult road to self-realization and healing.

—
There's nothing in life that prepares you for being a statistic. You can't rehearse feeling used. To truly know the role of victim is to become one – and feel it from deep within. Yet, even as victims, we need not be marginalized by circumstance. We are not sub-totals of our horror stories, but rather, the embodiment of having survived them.
There is a delicate balance of strength and suffering that, unless you've lived through it, is impossible to understand.
So we share our experiences, seeking only compassion and understanding, with the hope others will find the strength to shine through their own personal darkness. We share to shed light on the shame. We share because if it helps just one person, there is no greater reward.
It takes tremendous courage to live in our truth, no matter how many times we've tried to hide from it. There is freedom in our refusal to allow the weight of helplessness cloud our love of self. For it is there where we feel safe, nestled in the knowledge we are not alone.
—
This November, I'll be celebrating my 44th birthday, and although I'm far from the person I once was, my road is still paved with painful life lessons. There are times when I still feel like that 13-year-old girl, but the difference now is, I'm finally giving her a voice.
I no longer feel responsible for what happened to me that night on the beach, but I do feel a sense of obligation to serve as a reminder to anyone else that suffers a similar path.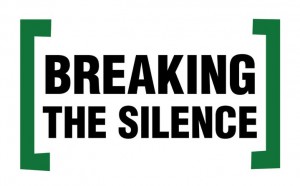 My dream is to inspire them to know there is solace in breaking their silence – and an unparalleled strength of spirit when we live in our truth. When we actually have the courage to ease off the fence, and choose happiness.
It all starts with the choice to live on the other side of victim.
~Christine
—
About Christine Macdonald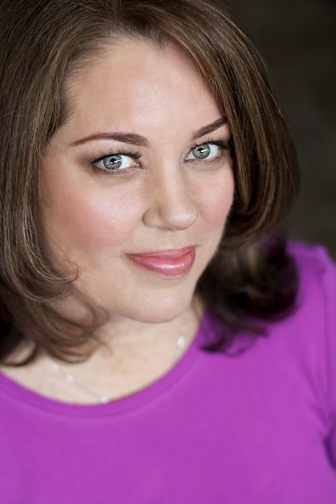 At age 14, she was diagnosed with a skin disease that left her face severely scarred. By 19 she worked as a nude exotic dancer and by 21 was a full-blown drug addict.
Twenty years and many life lessons later (including cancer in 2006 and 2010), Christine is happy to have survived it all.
A member of The National Association of Memoir Writers (NAMW), Christine is currently working on her memoir about life as an exotic dancer in her hometown of Waikiki.
Her published work can be found in The Moment: Wild, Poignant, Life-Changing Stories from 125 Writers and Artists Famous & Obscure, SMITH Magazine, Guide to Literary Agents, Scribd, Salon, and Anaheim Examiner. Interviews include: National Association of Memoir Writers (Memoir Writer of the Month), Dave Ursillo (Renegade Spotlight), LA Talk Radio, and Power Women Magazine.
Her excerpts, Welcome to the Jungle and State of Mind became instant features on the popular publishing site Scribd, earning Christine Rising Author spots in September and December of 2010.
Her third excerpt, Voluntary Termination was featured in SMITH Magazine, which was later published ("Sunset Strip") alongside such artists as Elizabeth Gilbert (Eat, Pray, Love), Melissa Etheridge, and Stephen Tobolowsky (Glee, Groundhog Day, Seinfeld, Californication)in the highly anticipated anthology, The Moment (Harper Collins) – available in book stores everywhere.
As noted in her guest column for Chuck Sambuchino's Guide to Literary Agents website, Christine is an avid supporter of equal rights. She is a member of celebrity photographer Adam Bouska and partner Jeff Parshley's NOH8 Campaign and founded Another way to say it Greetings, a greeting card project that caters to her friends of the GLBT community.
Christine brings her love of the coast to California where she has lived since 1996.
You can visit Christine at PoleToSoul.com
—
Please feel free to leave Christine your thoughts or a comment. She will be reading.
Happy weekend, my lovely ladies. I feel like this week has been dark on the blog- more sunshine next week. 😉
xoxEDxox