'Tis the season for gift giving, and fabulous holiday fashion! There's no better place to stock up on the greatest office party, holiday and New Year's party attire AND gifts than the store on every main street and in every mall across Canada, and online at LeChateau.com.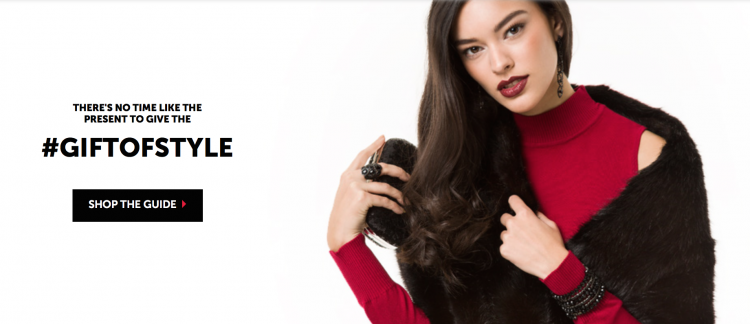 So let's get started, shall we? I'd love to give you some fashion and gift giving suggestions this holiday season.
The first holiday look come from last week's Global TV segment. Festive blue with a little peep across the neckline! 😉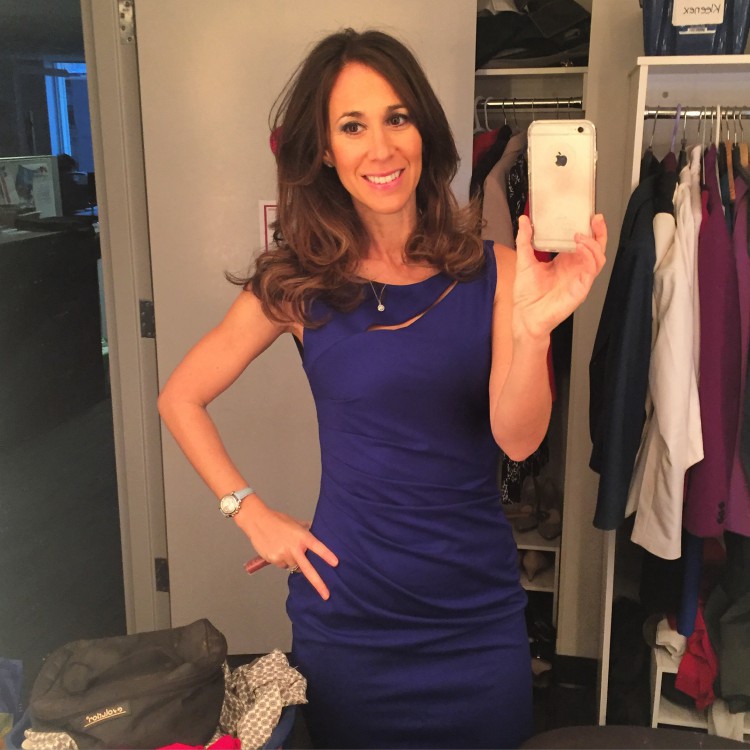 The second holiday look is also from Global TV from two weeks ago – a little black and gold fun!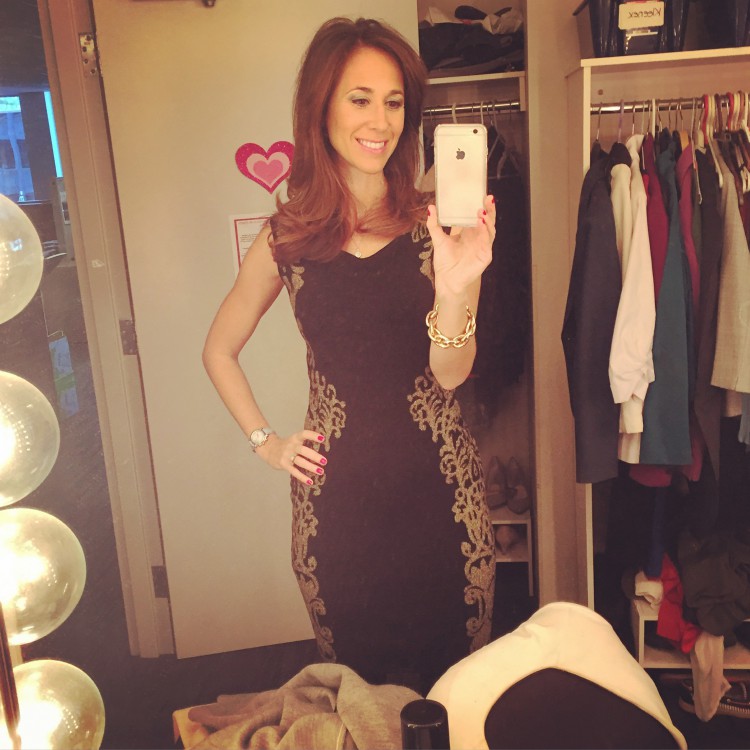 And without further ado, let's show you some great holiday looks for every woman, that come in every size, for every occasion.
CLICK ON EACH IMAGE TO TAKE YOU TO THE FULL COLLECTION!
 THE ULTIMATE HOLIDAY SWEATERS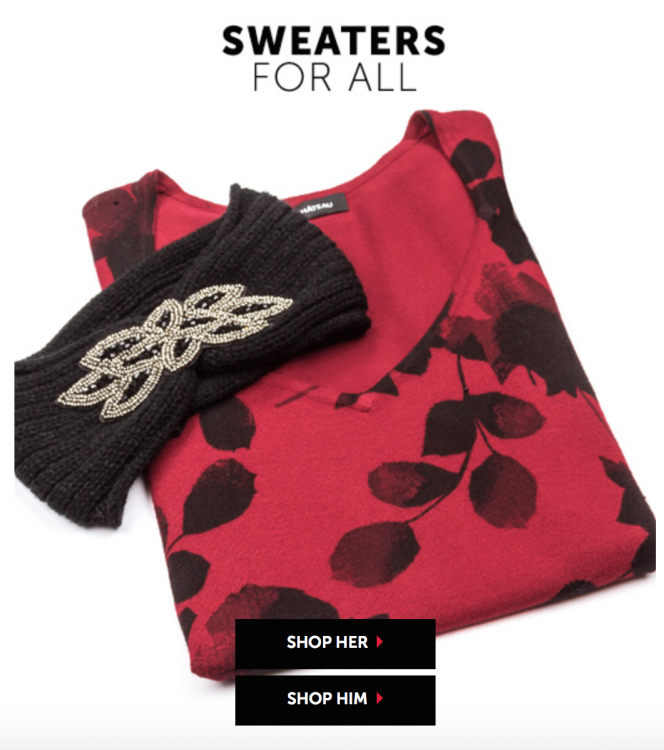 CLICK IN TO SEE THE ULTIMATE NEW ARRIVALS FROM LE CHATEAU!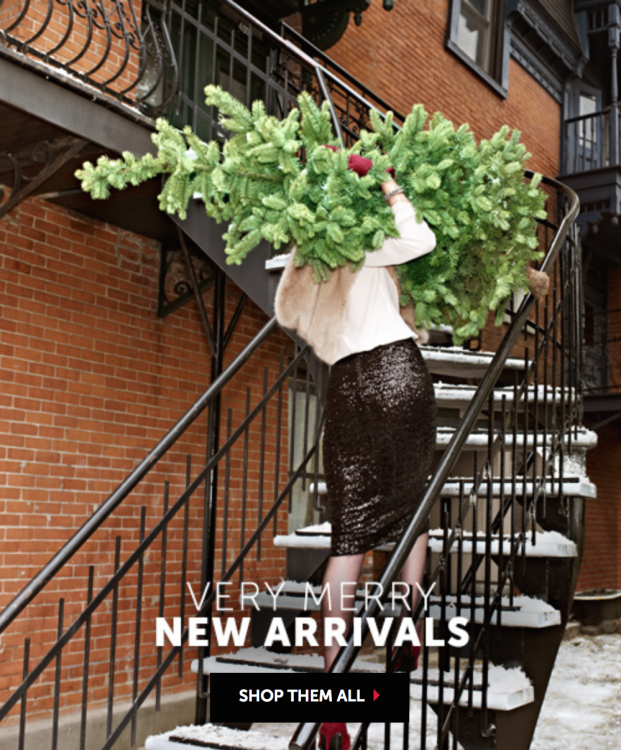 GIFT IDEAS FOR HIM AND HER!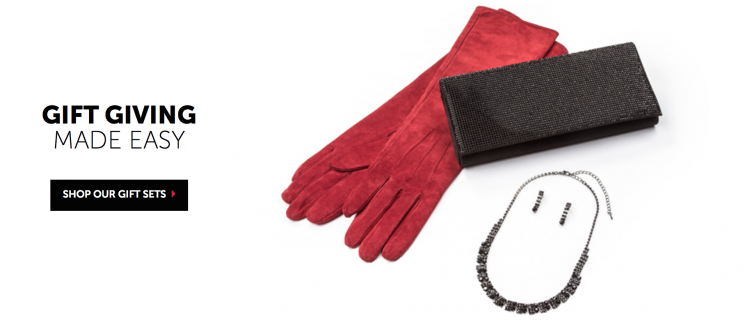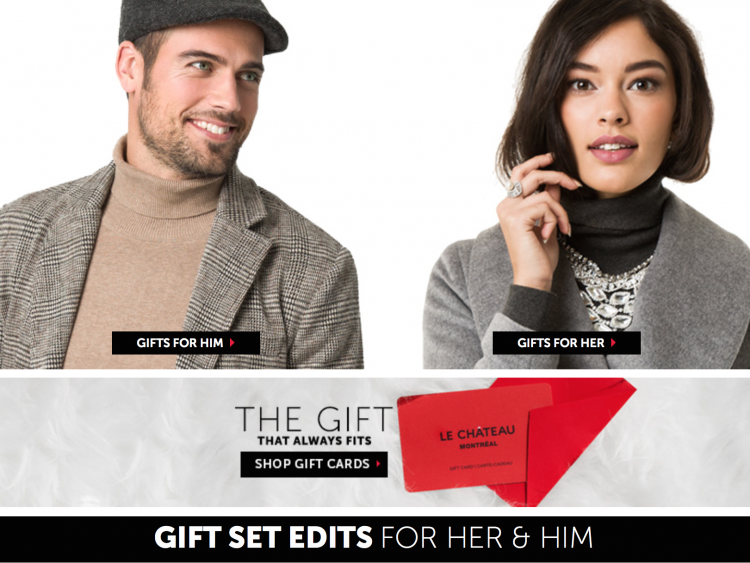 CUZ WHO DOESN'T LOVE A LITTLE GLITTER DURING HOLIDAY SEASON?!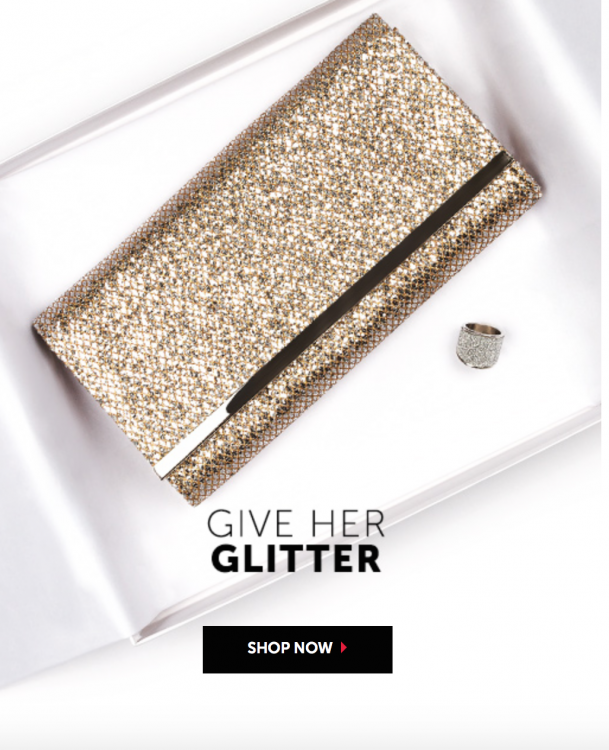 AT A LOSS FOR IDEAS? GIVE THE GIFT OF STYLE!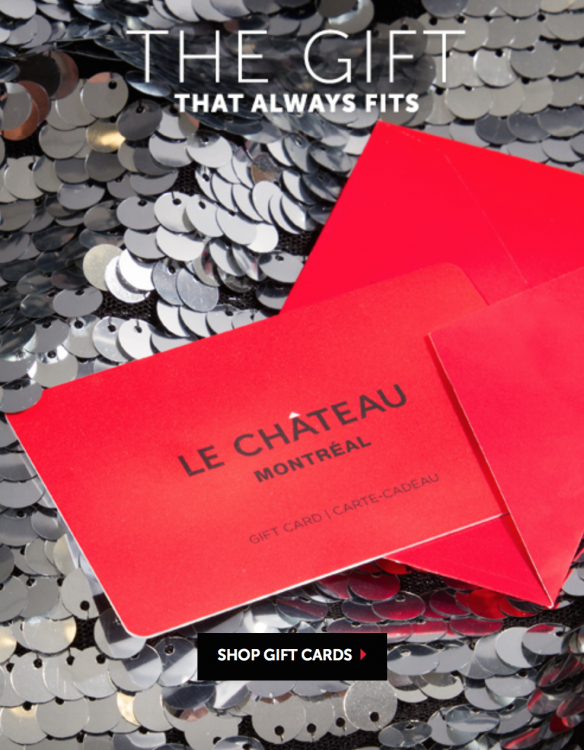 DRESSES FOR HOLIDAY PARTIES TO NEW YEAR'S EVE PARTIES TO ANY PARTY!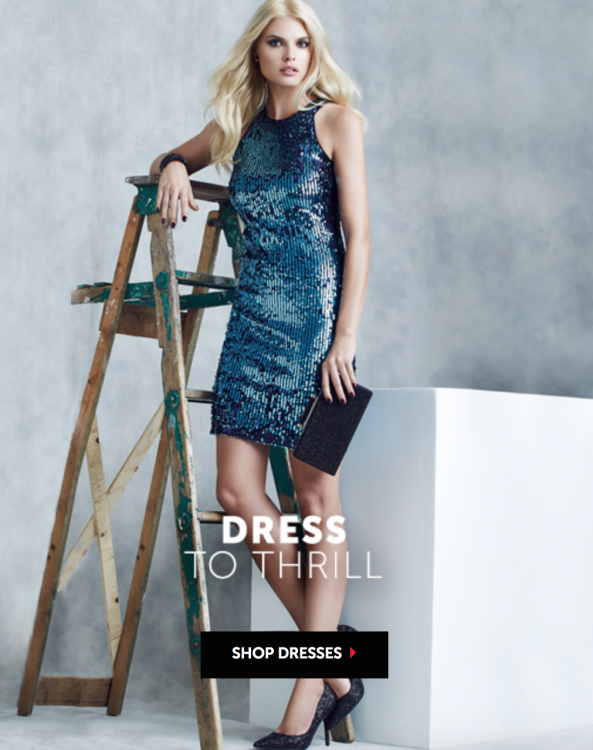 AND OF COURSE SHOES GALORE TO MATCH IT ALL! LOVE THESE BLACK SHOES.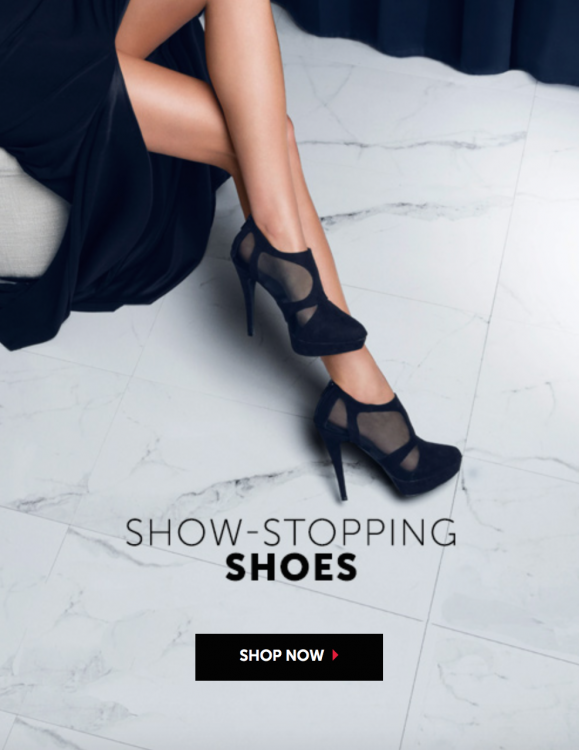 LE CHATEAU EVEN REMEMBERS YOUR MAN. SUITS FOR HIM TOO.

Whatever your mood this holiday season, LE CHÂTEAU has you covered. I am proud to be their Brand Ambassador, and am NOT on the fence when it comes to wearing their clothes whether I'm working, or playing! I especially love to wear LE CHÂTEAU clothes and accessories on my weekly parenting segments on Global TV. To see more of these weekly looks, you can find them on my Instagram account: Instagram.com/EricaBDiamond.
Also, don't forget to SIGN UP FOR ALL THE HOLIDAY DEALS! Click this picture to enter!!

Like LE CHÂTEAU on Facebook.com/LeChateauInc
And follow LE CHÂTEAU on Twitter.com/LeChateauStyle
Have a beautiful Tuesday ladies! I'd love to know what you think of the looks above.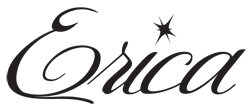 Disclosure: I'm proud to be a paid LE CHÂTEAU Brand Ambassador. All opinions are my own.