I have just come off of a great run of speaking engagements from the past few weeks. Most recently, this weekend I was the closing Keynote Speaker for the Women's Entrepreneurship Conference in Saskatchewan, and yesterday, I spoke at the famous 140 / State of Now Conference (Social Media Twitter Conference that travels around the world). My topic: Why it's Good To Fail.
I encourage you to watch my talk. It is only 10 minutes.
Watch Via YouTube (recently added):
Watch via original LiveStream:
Have you ever failed?
No one likes to talk about failure, but what I know as truth, is that it's a prerequisite for success. It's homework for living.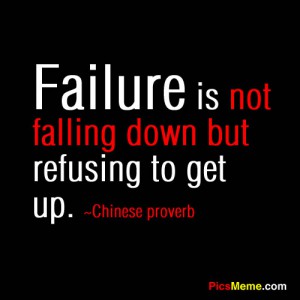 xoxEDxox