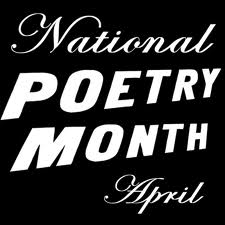 Words have always been a part of my life– from the countless diaries I kept as a child, to memorizing the lyrics of THOUSANDS of songs growing up, tape recorder in hand, stopping and starting, to write down the EXACT lyric to a Cyndi Lauper or Michael Jackson song.
It's amazing how you can string together a few isolated and dangling phrases and make them come alive… a vision in your mind, a story, a poem.
When I shared Maria Shriver's announcement on Twitter yesterday that she will be guest editing the April issue of Oprah Magazine in honor of National Poetry Month, I first felt envy (keepin' it real ladies) and then one of my readers gave me a wonderful idea.
Hold a poetry contest!!!
I thought,  "What a great idea!"
So, to honor that loyal follower, I am giving you two months to write a poem and submit it to us for April's National Poetry Month. We will choose the best one, and publish it the beginning of April, to kick off National Poetry Month. The winner will also get: A ONE YEAR SUBSCRIPTION TO OPRAH MAGAZINE!
Thank you Maria and Oprah for the inspiration as always.
Read, Set, Go!
Please email your poems to: [email protected], with the subject header in CAPS: –> NATIONAL POETRY MONTH
But before I go, I'd like to leave you with my favorite poem of all…
The Road Not Taken
Two roads diverged in a yellow wood,
And sorry I could not travel both
And be one traveler, long I stood
And looked down one as far as I could
To where it bent in the undergrowth;
Then took the other, as just as fair,
And having perhaps the better claim
Because it was grassy and wanted wear,
Though as for that the passing there
Had worn them really about the same,
And both that morning equally lay
In leaves no step had trodden black.
Oh, I marked the first for another day!
Yet knowing how way leads on to way
I doubted if I should ever come back.
I shall be telling this with a sigh
Somewhere ages and ages hence:
Two roads diverged in a wood, and I,
I took the one less traveled by,
And that has made all the difference.
ROBERT FROST
xoxEDxox