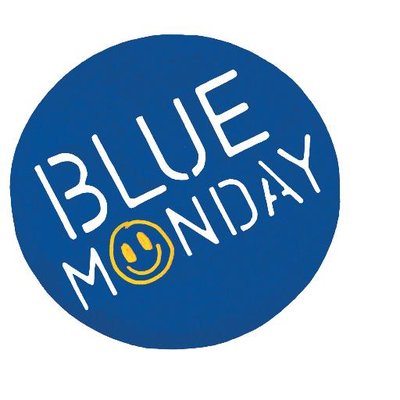 "As the Christmas memories fade, all we are left with is a hammered bank account, a bulge around the waist, gloomy weather and a return to work after weeks of partying. These factors all come together in a perfect storm for a single day believed to be the most depressing of the year which has been dubbed "Blue Monday." – The Sun
Yes, the third Monday in January, which was originally created as a PR push, has actually become a national event dubbed Blue Monday.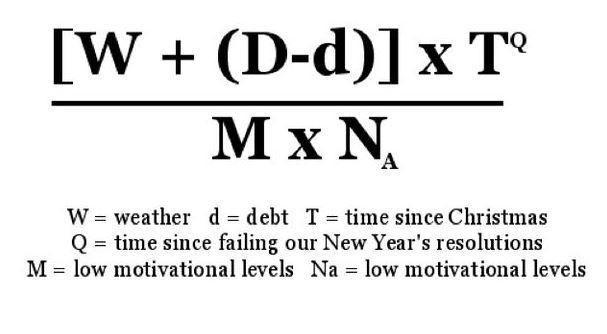 I have written about this day every year on our blog.
I have a new stance this year. While I used to offer life coaching tips on fighting Blue Monday in previous years, I used Mental Health Awareness Day for that purpose this year. And I really have to mostly agree with a statement that I read online, "Blue Monday is dangerously misleading. Those of us who live with depression know that those feelings aren't dictated by the date. Implying that they are, perpetuates the myth that depression is just 'feeling a bit down', something that doesn't need to be taken seriously. Blue Monday contributes to damaging misconceptions about depression and trivializes an illness that can be life threatening." I think that's pretty profound, and I will stick to that idea this year.
So to touch on Blue Monday, I have switched the theme to elevating your vibration and beating the 'Winter Blues.' Yes, that is my version today.
Here are 20 things you can do NOW to boost your serotonin if you are in fact, feeling those winter blues, and feeling a little down today, on the PR holiday Blue Monday.
1. Watch a funny movie
2. Create a great music playlist
3. Take a yoga class. How about mine tonight at 7:15pm? Click here for details.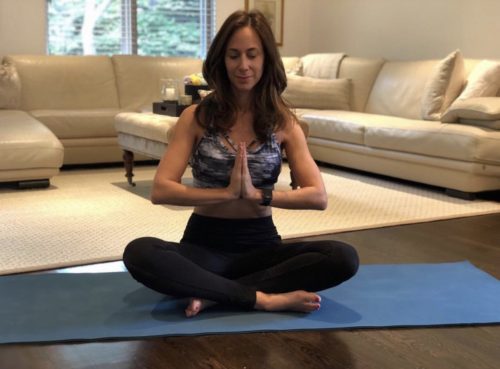 4. Look through old pictures
5. Create or update your Bucket List
6. Take a hot bath with lavender. And then why not a hot cup of tea with a magazine to keep the good vibes flowing?
7. Buy yourself some fresh herbs to grow in your kitchen
8. Create your own vase of lemons and limes. I did that this past weekend. It was a gift for me, by me, and I'm in love.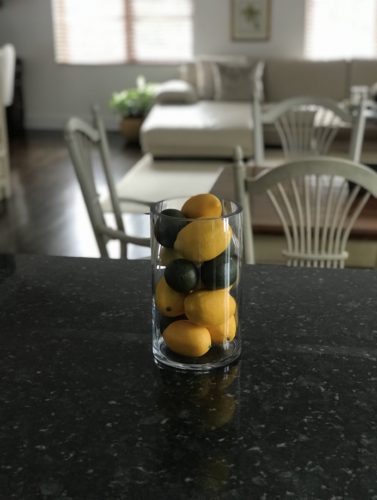 9. Watch an inspirational TED Talk
10. Reach out to a friend you haven't spoken to in a while and book a lunch or coffee date with them.
11. Sign up to volunteer in your local community
12. Bake a cake! Brownies anyone?
13. Take a moment to talk to a homeless person on the street today. I promise, it will bring enlightened perspective.
14. Start a gratitude journal – immediately write down 3 things you are actually grateful for today, January 21st, 2019
15. Download a guided meditation app or podcast and start a daily meditation practice. It's changed my life. I went to my doctor last Friday and my blood pressure is the lowest it's ever been in my entire life. I credit it to my increased yoga and meditation practice.
16. Clean out and declutter a room in your home. Start with one room or even just a space – and then add some fresh flowers or candles to brighten it up. There is tremendous calm and enjoyment in decluttering. I decluttered my ottoman in my den, and I just love it. I sit there and read.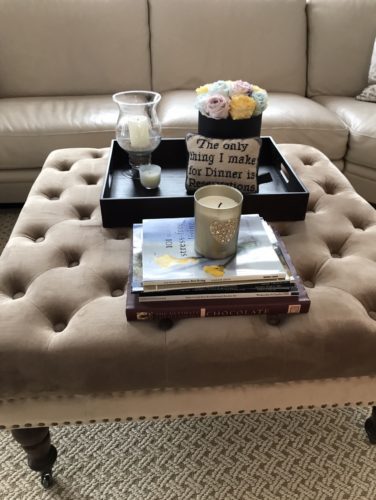 17. Take a 25 minute walk tonight – no excuses. No phone. Look up. Enjoy nature – even in the cold.
18. Invest in a weighted blanket – they are scientifically proven to regulate hormones for elevated mood and optimal sleep.
19. Do 40 jumping jacks! Yes, it's like being a kid all over again. Hell, do it to loud music. It will get the blood pumping, and you WILL feel better. It instantly elevates your mood and activates various muscle groups in your body. The rigorous calisthenic movements help improve your stamina, are a great exercise for your cardiovascular system, and helps relieve stress.
20. HAVE SEX – YES, EVEN IF IT'S JUST WITH YOURSELF.
I love you.
Happy Monday. Hopefully we can change it from blue to all different shades of happy.
Namaste,