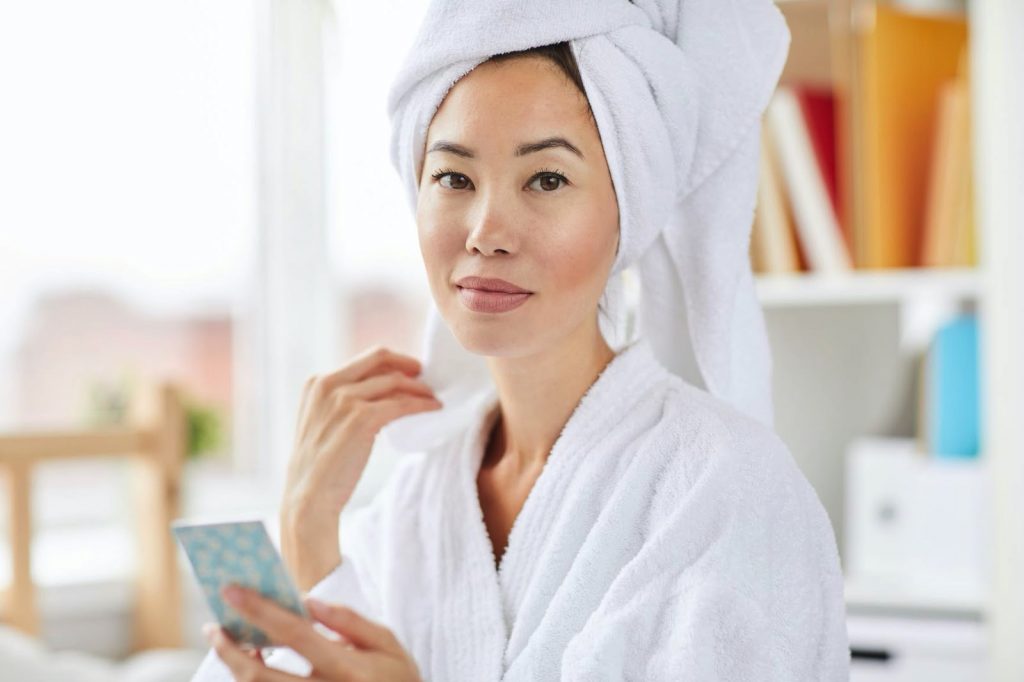 By Donna Maurer
There's nothing like the cold, harsh weather of winter to dry out your skin fast. The good news is, with the right skincare routine, any skin type can look hydrated and glowing all winter long. But, choosing the right routine is crucial to getting the results you're going for.
Are you ready to banish dry, itchy, lifeless winter skin for good? Here are four great skincare routines to try this winter! I have provided links that take you further in depth for each routine.
1. A Korean Skincare Routine
Korean women are recognized across the globe for their smooth, glowing skin that never seems to age. Skincare is a top priority in Korea, and boys and girls are taught how to care for their skin properly starting when they are very young.
Following a Korean skincare routine is "all about achieving healthy radiance from within, and while it may take a little longer, the results are worth it in the long run." It's a great choice for winter skincare because the focus is on gentle exfoliation to remove dry dead skin, followed by intense hydration for that beautiful glow we all crave.
The routine itself is fairly extensive and can involve as many as 10 steps, but it doesn't have to. The beauty of this skincare routine is that you can easily add or take away products depending on how your skin is looking or feeling on any given day. This allows you to target the active ingredients in your products to pinpoint your skin's specific needs.
Your skin will probably react best if you introduce new products slowly. To get started with this routine, begin by introducing the three most essential steps in the morning and evening. In the winter, you'll probably want to do a double cleanse, followed by a serum or treatment, and finishing with a good moisturizer. Your daytime moisturizer should include sunscreen.
Analyze your skin each day and tweak your routine based on your goals. You can gradually add in things like exfoliators, toners, and essences as your skin adjusts to the new products. Masks are also very popular in Korea because they are super effective and allow you to customize your routine even further.
You can choose from a variety of sheet masks and sleep masks, based on your skin type- from acne-prone to aging. Masks contain concentrated, active ingredients that can really hydrate the skin, address fine lines, and much more. Use them as often or as little as you like, from daily to once a week.
2. A Japanese Skincare Routine
Following a Japanese skincare routine requires anywhere from seven to 11 steps, so it's also quite involved. It's another great option for wintertime skincare because the focus is on achieving a glowing, smooth complexion that doesn't need much makeup.
One of the secrets of Japanese skincare is to be meticulous about cleansing your skin, both morning and night. They believe that removing all impurities and makeup from the skin is crucial.
The full Japanese routine involves makeup removal with an oil-based cleanser followed by a second cleansing with a gentle, water-based face wash. Then a toner or lotion is used to balance the pH and add moisture, followed by a skin-softening emulsion. Sheet masks come next, followed by serums and a facial massage. Sometimes a skin lightener is used if hyperpigmentation or scarring is an issue.
Finally, a moisturizer is applied based on skin type and season, with the heaviest moisturizers being used during the winter and lighter ones in summer. Sunscreen is always applied in the daytime, and most women also use a separate eye cream.
Much like Korean skincare, Japanese products are formulated with active ingredients to target things like acne, aging, oiliness, fine lines, and of course, dryness. Once again, it's best to start with the basics and gradually add additional steps to find what works best for you.
3. An Anti-Aging Skincare Routine
Choosing an anti-aging routine is a great idea for winter skincare because anti-aging products are usually very hydrating, with a focus on gentle exfoliation. And, let's face it, many of us want younger looking skin, no matter what time of year it is! The Asian skincare routines we've already talked about are the perfect foundations for a good anti-aging routine, as long as you choose the right active ingredients.
Korean and Japanese skincare companies are revered for incorporating time-tested ingredients with innovative technology. The result is gentle, effective anti-aging skincare without the irritation you get from harsh ingredients like retinol.
Here are the anti-aging ingredients to look for in your Asian skincare products:
Snail Mucin:

Great for fading hyperpigmentation and scarring, as well as promoting cell renewal. Perfect for anti-aging because it has a hydrating effect without leaving the skin oily.

Ginseng:

Encourages skin regeneration and boosts the production of collagen. Reduces fine lines, but still gentle enough for sensitive skin.

Peptides:

Peptides are known to boost collagen production and they're most effective for anti-aging when combined with antioxidants like Vitamin C or E.

Niacinamide (Vitamin B3):

An excellent ingredient for brightening the complexion and fading hyperpigmentation. Wonderful for anti-aging because it plumps the skin and improves elasticity.

Hyaluronic Acid:

This ingredient actually draws moisture out the air and brings it to the skin's surface, which is perfect for wintertime when the skin is parched.
4. An Acne-Prone Winter Skincare Routine
Unfortunately, acne doesn't go away in the wintertime and it can be a problem at any age. And, the very ingredients that are used to treat the condition tend to cause redness, irritation, dryness, and flakiness. Talk about adding insult to injury!
Try adapting the Asian skincare routines we discussed above by choosing products with gentle, acne-fighting active ingredients like these:
Snail Mucin:

This ingredient is wonderful for aging skin, but it also encourages healing, reduces redness, and fades scarring, so it's perfect for acne-prone skin as well.

Lavender Extract:

Lavender is a natural, yet gentle antiseptic. It reduces breakouts and soothes redness and inflammation.

Propolis:

A natural antibiotic that soothes inflammation in acne-prone skin.

Chamomile Extract:

Calms and soothes inflamed skin, but also has antifungal and antibacterial properties.
Many of us deal with dry, itchy, irritated skin in the winter. Choosing the right skincare routine and products can make a huge difference in how your skin looks and feels. Following one of these routines may take some extra time, I HEAR YOU, but they should provide relief right away, and all of your hard work will continue to pay off for years to come.
I would love to know how you care for your skin! Happy Winter.
—
About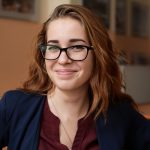 Donna Maurer
is a writer and content creator for the beauty and skincare industry, and spends most of her time researching the latest skin care products and tutorials.
Donna
loves sharing new routines and treatments with others, with the goals of sharing positive results and helping others.