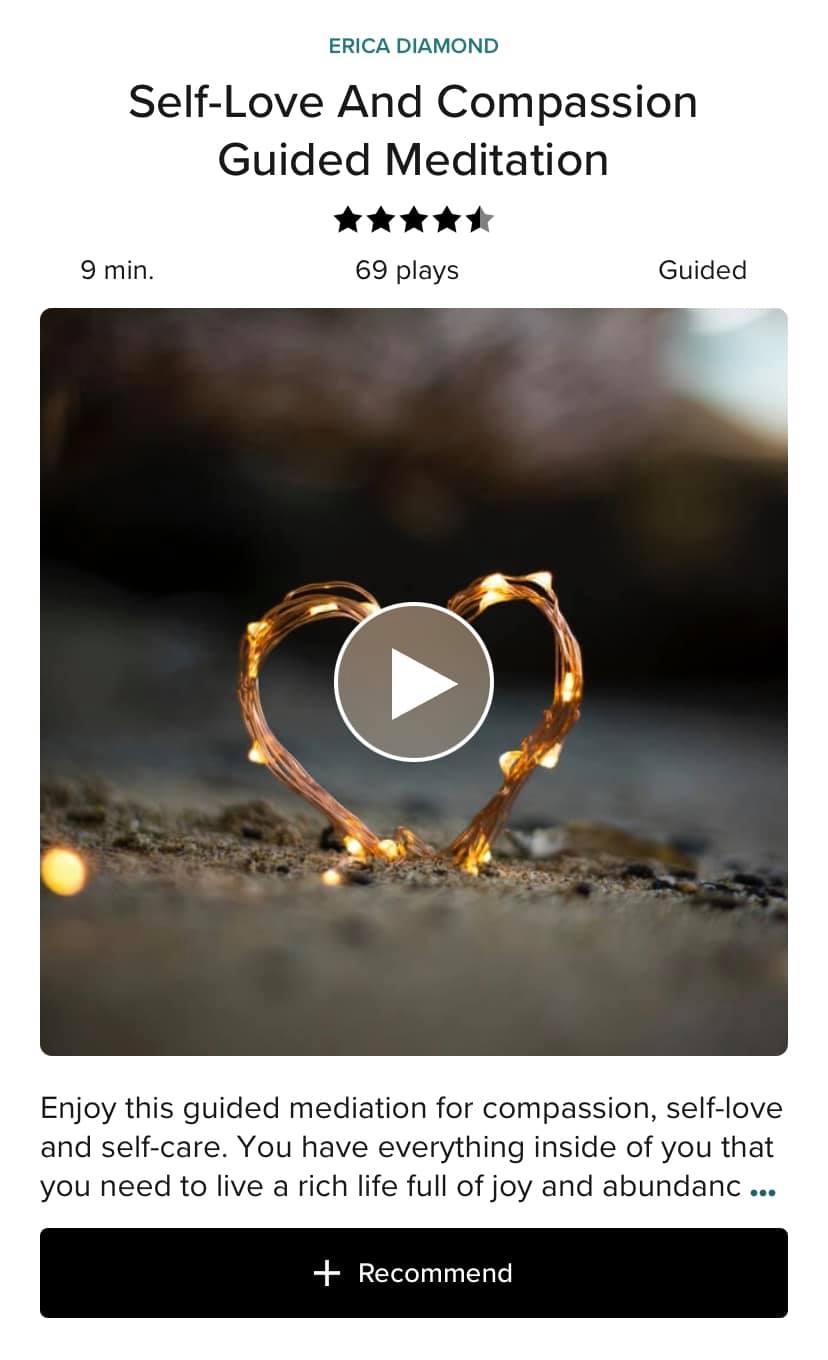 Hot out of the oven, my latest meditation on Insight Timer.
Enjoy this guided mediation for compassion, self-love and self-care. You have everything inside of you that you need to live a rich life full of joy and abundance. So, go ahead and find a quiet spot, grab your earphones, get comfortable whether sitting or lying down, close your eyes and press play. ?
Take an afternoon break and ground yourself with your breath. Feel your edges soften when you show yourself some compassion, and notice your body feeling calmer.
Listen today by visiting: https://insig.ht/ZZ3SRRWhSeb
I'd love to know: do you ever practice meditation or mindfulness?