WARNING: THIS POST IS GRAPHIC. WE'VE NEVER EXPLORED SEXUALITY THIS OPENLY, BUT WE ARE A WOMEN'S LIFESTYLE BLOG AFTER ALL. AS A REMINDER, THIS IS NOT MY STORY, BUT NEVERTHELESS, ONE YOU MIGHT LIKE TO READ. IF FIFTY SHADES CAN TAKE SEX MAINSTREAM, WELL THEN, SO CAN WE. 😉 PLUS, IT'S THE WEEKEND, SO MAYBE SOME MUCH NEEDED INSPIRATION WITH YOUR PARTNER?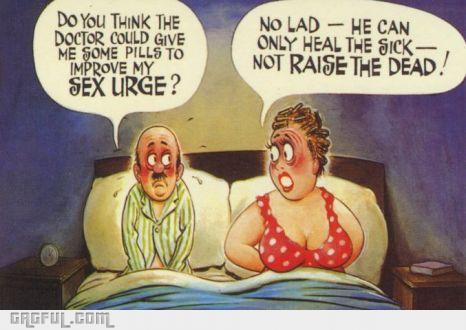 By Guest Blogger Frances Denzel
I've always been on the unofficial search for better sex tips. In my early 20's, my social circle consisted of really good looking beefy men who had lusty arms so sculpted, they could protect a lady from any danger. Hormones were raging all around, and booty calls between friends happened… in a no-strings-attached college kind of way.
Despite having had my share of erotic bedroom encounters, it just seemed like there was a disconnect with sexual pleasure. Sex was good, but it was never "mind-blowing." I would always read newsstand magazines and file away their sex tips in my mind like "take a bubble bath first" and "nibble on his ears and nipples." Personally, taking a bath made me feel sleepy, and licking ears sounded funny, a slopping and suckling sound right in the face. Not very erotic, in my opinion.
Then one day I decided I would give sex toys a try. My girlfriends had been talking about them, and so I grew curious. I purchased several vibrators over time, and even grew my personal collection. Don't judge. 😉 One day I bought one called The Rabbit Vibrator, and what happened next was quite surprising – I enjoyed the feeling of my vibrator more than sex.
It dawned on me that I felt a stronger orgasm from the vibrator than I did from a man's penis. I really wanted to capture the essence of this clitoral vibrator-induced orgasm into the bedroom with my man, and not just with a battery operated device. Being the clever girl that I am, I analyzed what I loved so much about my experience with my vibrator and discovered TWO SECRETS to having better orgasms with a human (instead of just a machine):
1. Clitoral Stimulation – The Root To All Things Pleasurable
Clitoral vibration was the best part of the vibrator. We already know clitoral touching is a big part of foreplay and usually the first place a man reaches when he wants to turn you on. The clitoris is a button like the on/off switch, but I think it's also the volume switch. Turn it on during the best part of the song, and it amplifies everything.
Bullet vibrators are mostly for the modest woman who enjoys a good orgasm, but perhaps are too inhibited to insert a vibrator – or so I thought. I looked at this tiny sex toy in an entirely new light when I used it during sex. If you hold the bullet to your clitoris during lovemaking, you will like how that feels!
So now let's talk position, ladies. Many positions work very well– laying on the bed with the man standing on the floor is my favorite position. Everything is exposed allowing you to place the bullet where you want and firmly hold it in place.
Ask him to start very slowly as you work your way up, then tell him to go faster – BAM! The feeling is incredible, the power of the clitoral vibration combined with the muscle clenching orgasm is perfect. Add in your partner's thrusting, and it's a hot blooded passionate ride you'll never forget. – I promise!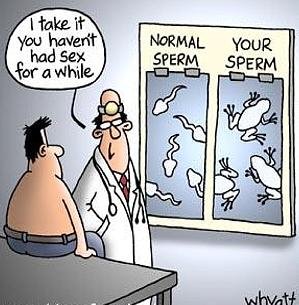 2. Orgasm BEFORE Sex
One night I discovered something while in the shower. I brought my aforementioned best friend into the shower with me and experienced an enjoyable orgasm. After the orgasm, I noticed that everything seemed "heightened." Coming off an orgasm, my body was already in the moment, ready and waiting to go with my man. Every movement felt amplified thereafter.
I noticed how much better sex feels AFTER an orgasm. I would describe it as sensitive and passionate. I discovered that AFTER orgasm is a perfect time to be caressed, and loved, and playing a slow jam sexy tune in the background, moving with the slow beat, made me feel like a goddess in a music video.
I'm the type of woman who loves to fantasize… but I will save that story for another contribution. Stay tuned and thank you for reading. I hope you you've been inspired to get off the fence and dive deep into your sexuality, and give my tips a try. Hot sex between two loving partners is a beautiful thing.
~Frances
—
About Frances Denzel
Frances Denzel is a thirty something author helping to promote a healthy sex life through her own personal experiences. Her main goal is to inspire women & men to explore erotic pleasures together by trying new things. She writes columns for TheAdultToyShop.com and other online publications always with an educational approach topped with a sprinkle of fun.
—
Well girls, I don't know what to say. I admit, I almost cringed at parts. But sex is a natural part of life, and if you can draw any tips or inspiration to incorporate into your own relationship, well, that's the goal. I think we've still remained true to our slogan, REAL INSPIRATION FOR THE MODERN WOMAN! 😉 I'd love your feedback– good bad or ugly. As always, you can comment anonymously. Have you, or would you try any of these sex tips? Spill the beans!