By Rachel Pace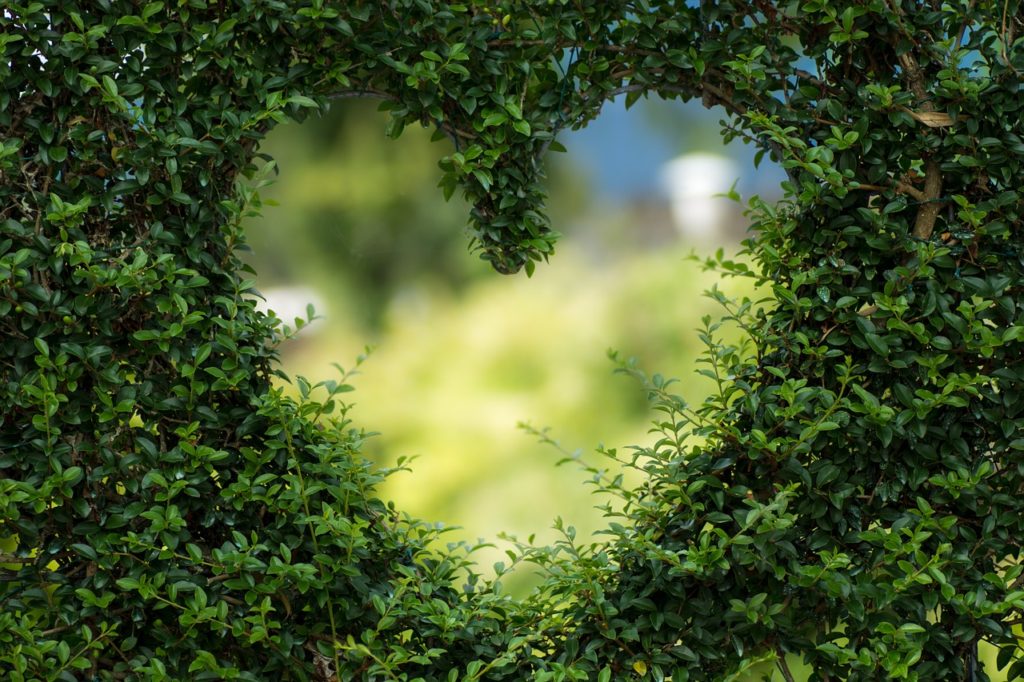 Happy Valentine's Day to all! A different kind of post today… maybe one that might be a wakeup call.
I was once in a relationship with a wonderful guy who treated me like an absolute princess. In return, I treated him like he was second to my cell phone.
Charming, right?
Seeing those words on the screen, I doubly realize how incredibly pathetic that sounds. After all, if you have a great guy spoiling you, who wants to spend all of his time with you, why do you still need the lure of a cell phone to keep you entertained?
For some reason, I did.
After doing some investigative research, it turns out I am not alone in my bad cell phone etiquette and stemming relationship conflict.
Research shows that people list cell phone addiction as a constant need to glance at the phone during a conversation, holding their cell phone constantly in their hands, even placing the phone where they can see it while with their romantic partner.
All I can say is: Me, me, me. Those were all me.
Studies show that cell phone addiction causes people to crave instant gratification, which can create unhealthy standards in romantic relationships.
Sage Journals also reports that adolescents who regularly use social media and electronic devices such as smartphones are more likely to suffer from depressive symptoms and have mental health issues.
This is my truth. And based on these statistics, it seems like cell phone addiction is many other people's truths as well. Not only can this unhealthy behavior actually lower your self-esteem, but it can also damage your relationship.
I am sharing my story with the hopes that my tale of cell phone dependency and woe can help prevent you from ruining a good relationship in favor of a hunk of adorably packaged aluminum alloy.
It was a quick addiction
My cell phone addiction started fast and furious in my new relationship. I did that awful thing people do on first dates – I didn't silence my phone.
During our wonderful and charming dinner chat, my phone began to vibrate. Flashing a sweet smile, I picked up my cell and said, "Sorry, I'd better check this."
"No problem," he said politely. Because what else could he say?
Now, did I actually need to check my phone? No. The vibration ended up being an announcement that a girlfriend of mine who hadn't posted in a while had just uploaded a new photo to Instagram.
Was that truly worth making a bad impression on my new boyfriend? Definitely not.
Did it make me a bad person? Hardly.
But what it did do, was set a terrible precedent to him that I would be checking my phone whenever I wanted to during our relationship and he would just have to politely deal with it.
In a threesome with my smartphone
Within just a few more weeks, my man and I were officially together. He was great. We both loved to hit the gym early in the morning, we liked the same music and adored going to music concerts together.
My boyfriend never said anything negative about my cell use until nearly nine months into our relationship. We were at a concert and I was on my cell, texting a friend and snapping pictures when I caught him rolling his eyes.
"What?" I said.
"Have you ever noticed you are always checking that thing?" he said impatiently. "I feel like we're in a threesome relationship with your phone. It's really annoying."
I was annoyed. My boyfriend was overreacting. So I was taking pictures and texting my friend about our awesome night out. So what? Isn't that what people do at concerts?
We fought, but looking back of course I can see how completely frustrating my behavior was. I got overtaken by the social media pull and it began to cause serious relationship issues. I was so focused on creating the perfect façade online persona, that I was oblivious on how to live in the moment.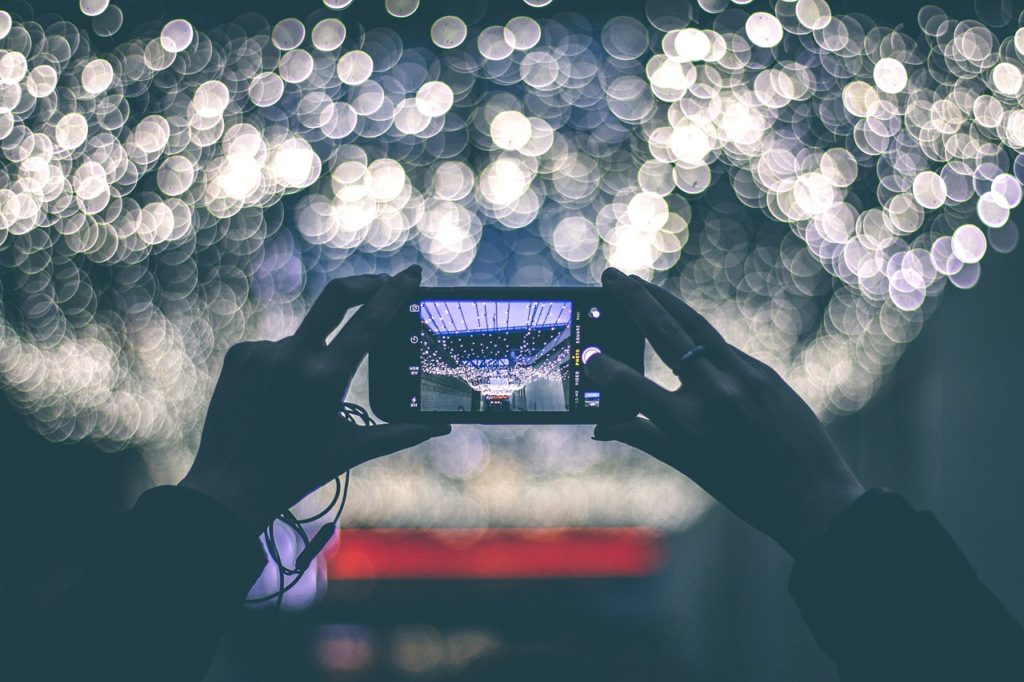 My partner felt ignored
After the concert argument, my relationship conflict continued.
My boyfriend started bringing up his grievances all of the time. He would even purposely put his phone away when we were together to make a point that he was giving me his undivided attention.
Turns out, he wasn't alone in feeling snubbed by me. So much so that there is actually a word for being ignored by your partner in favor of their cellphone. This word is "Phubbed."
In one survey of 308 adults, 46.3% reported feeling phubbed by their partner.
Even our sex life suffered
I wouldn't say me and this guy had a bad relationship. In fact, we had a lot of fun together which was probably why we stayed together as a couple for eighteen months. But my smartphone was definitely creating some relationship issues for us.
Yes, even in the bedroom.
Things started to go downhill when, one afternoon when we were getting together romantically, my phone began to vibrate. I told him I was going to check it just to turn the volume down so we wouldn't be interrupted anymore. Turns out, I ended up in a five-minute chat with my best friend about some silly issue.
Disturbingly, my research has since shown me that I wasn't alone in my bad behavior, either. Studies shows that one in ten couples admit to checking their cell phones during sex. We all know this is unacceptable behavior.
Tips for preventing your smartphone from creating relationship conflict
In the end, our relationship fizzled (read: I got dumped) because he didn't feel like he was a priority in my life. Making your partner feel loved and appreciated is your responsibility, and your cell phone should NOT get in the way. I have learned my lesson the hard way.
Here are a few simple tips to keeping your cell phone obsession at bay:
Prioritize time with your spouse. Make date night a regular thing – no phones allowed! Not only will this improve your sex life, romantic friendship, and communication skills, but it'll show your man you're putting him first.
Speak up. If you absolutely have to check your phone when you're spending time with your man, honesty is a good policy. "I'm so sorry, but my best friend just lost her job and she needs someone to talk to. Do you mind if I respond to this quickly?" When you're considerate, he won't say no.
Learn to listen. Listening without interruption is an essential part of the healthy communication process in a relationship. Let him know that his feelings matter to you.
Take phone breaks. Every day, pencil in some tech-free time. This could be something as simple as putting your phones in another room for 45 minutes or one hour. This will give you the opportunity to bond with your partner, distraction-free.
Cell phones are not evil and they don't necessarily cause relationship conflict. But with great power comes great responsibility. Use your smart devices wisely and show your spouse you value their company over a screen.
—
About
Rachael Pace is a relationship expert with years of experience in training and helping couples. She has helped countless individuals and organizations around the world, offering effective and efficient solutions for healthy and successful relationships. She is a featured writer for Marriage.com, a reliable resource to support healthy happy marriages.
—
Happy Valentine's Day – I urge you to read my favorite of my Valentine's Day posts. It was written last year in 2018. Its about SELF love. https://ericadiamond.com/2018/02/14/the-one-to-love-valentines-day/