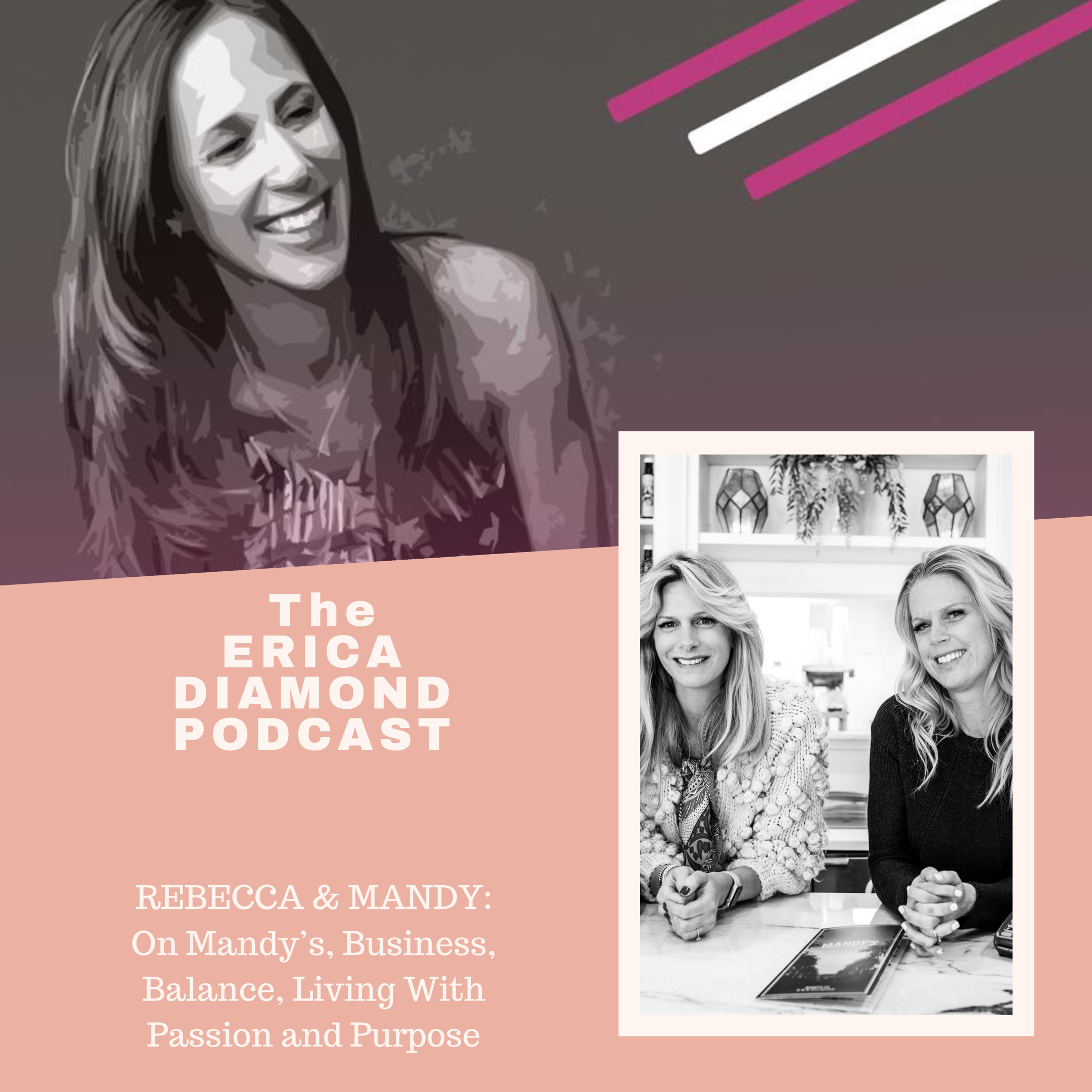 Season 1, Episode 7 is now live!
Today gives new meaning to the term, Salad Sisters! I'm thrilled to have Mandy and Rebecca Wolfe, co-founders of Mandy's on the Erica Diamond Podcast today. Talk about women who truly GOT OFF THE FENCE!
If you are wondering about things like: what to do if you have an idea for a new business, how to balance career and motherhood, social media tips, and more, this episode is for you!
How you can listen to this episode:





Episode Summary
In this episode, I chat with salad sisters, Rebecca and Mandy Wolfe, co-founders of Montreal landmark, Mandy's Salads. They are dynamic women, mothers and extraordinary entrepreneurs.
We chat everything entrepreneurship and startup related, how they balance it all, social media tips, motherhood, how their men handle their power, their vision for their company for the future, if they've ever thought of selling their company, and a lot more! Get up close and personal with two fabulous bosses. Don't miss this episode!
In This Episode
How Mandy and Rebecca started Mandy's and their humble beginnings.
What's it like working with your sister, and if their beliefs are aligned.

How they manage the balance between growing too quickly and not growing quickly enough.
How they do it as moms, wives and business owners.
What excites them most about where they're at right now.

Startup advice for anyone thinking of starting their own business.
How their men handle their power.
What is the secret sauce to their business recipe.
Have they ever thought about selling their business?
Who their dream dinner date is with
How philanthropy and giving back is part of their core values.
What's still on their bucket list.
Mandy and Rebecca Wolfe Bio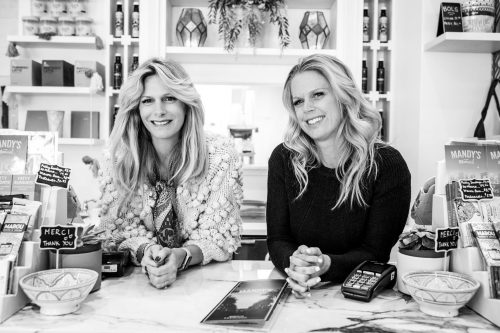 Mandy is one of the founders and owners of Mandy's Restaurants based in Montreal. She splits her time between creating recipes, raising her kids and volunteering with Welcome Collective.
Rebecca is one of the founders and owners of Mandy's Restaurants based in Montreal. She enjoys creating design content for branding and interiors. She's busy raising her three kids, making salads and helping newcomers settle into Montreal.
Links
Learn More About Your Host
Inspiring OFF THE FENCE Living, Erica Diamond is a leading Women's Expert in Lifestyle, Wellness and Empowerment. A Certified Life Coach and Certified Yoga Instructor, Erica is the Founder and Editor-In-Chief of the Award-Winning Women's Lifestyle Brand Women On The Fence®, Weekly Lifestyle and Parenting Correspondent on Global TV, Award-Winning Entrepreneur, Speaker, Spokesperson, and Author of the women's entrepreneurial book, 99 Things Women Wish They Knew Before Starting Their Own Business. Erica founded the Global Get Off The Fence Movement inspiring people worldwide to get off the fence, get unstuck and thrive. In November 2015, Erica founded her fourth venture, HADRY, a patent-pending fashion invention for women. Erica recently launched The Erica Diamond Podcast in summer 2019.
Erica Diamond has been named to the coveted list of The Top 20 Women in Canada as well as FORBES Magazine's Top 100 Sites for Women and FORBES 25 Most Influential Women In Entrepreneurship on Twitter. Erica Diamond was the Spokesperson for National Entrepreneurship Day and is a Huffington Post contributor.
To learn more about Erica Diamond, visit her blog WomenOnTheFence.com or her website Erica-Diamond.com
~
If you liked this, then listen to the podcast episode for even more. And don't forget to subscribe to the show!