By Leslie Gavel
All parents imagine how life will unfold for their children.
I, of course, imagined my eldest daughter would finish high school.
I was filled with anxiety and confusion when it all started to unravel. In the fall of 2000 while in Grade 7, after a successful time in elementary school, my 12-year-old daughter Avery, began what would be a four-year disengagement from school.
Why would a privileged, middle-class adolescent choose this when dropping out was nothing short of taboo and would complicate her life?
In Grade 7, many days looked like this: Avery arrived home and shrugged off her backpack heavy with books and binders at the front door. She may have intended to do her homework but most of the time she didn't. She charged upstairs to the computer.
Me: Do you have any homework?
Avery: Just a bit. I did most of it at school
Me: I find that hard to believe. You haven't done any for days. I think you're lying.
Avery: Our teachers are going easy on us.
Me: Your computer time is limited. You have to get off in a half an hour.
Avery: Yeah, Yeah. OK.
Me: I don't know when you decided homework was optional. This is your job. (Said in my best whisper scream.)
Avery: You never believe me. What's your problem anyway?
The school was forever phoning about her lack of effort, talking in class, and incomplete assignments. Avery's marks were variable–some good, some bad, and some failures. I started to dislike most of the teachers who only saw negative traits in my kid, always shining a light on them, which I'm sure made her less motivated that ever. She drove me crazy at times too but I loved her beyond measure and I wish they knew another side of her–how much she loved her dog, worried about her dad who recently had bypass surgery, wept during sad movies.
In Grade 8, things changed as suddenly as a cloud passing over the sun. That was our Avery– keeping us baffled. She was now dedicated to school, consistently putting in time doing homework. She brought home high achievement certificates and was rewarded with her name on the honor roll posted for all to see.
Around February Avery's school situation began to deteriorate at a rapid rate. My voice echoed in my ears, "Avery, get down to work. I haven't seen you do a thing in days. You're going to be where you were in Grade 7. I don't want to spend my time fielding all of those calls from school. I have better things to do with my time." Blah, blah, blah. Her response: "I hate you, I wish I had a different mother, mind your own business." Sometimes her choice of words was more colorful.
I would say about half the time I was able to contain my anxiety and not enter the ring with Avery for yet another round of school fights. I tried to fly above the fear, tell myself all would be well. This was adolescence. I had read books that told me junior high was a low point in terms of school performance as negotiating one's social life took priority over all else.
I felt our relationship deteriorating, our house echoing rage all in the name of school. It was as if Avery took my desire for her to be a compliant student inside herself and threw it back at me. I had been a lousy student and hoped she could give me some of the status afforded A students.
Grade 9 brought more turmoil. Trips to psychologists, educational and otherwise, even a psychiatrist. Hell, we did everything other than subject Avery to a past-life regression. All of it pretty ineffectual.
It was around this time that I started to see it just wasn't our daughter who was to blame.
I was spending hours researching school and had to ask–does its history, structure, practices play any role in underachievement? The answer was a resounding yes. Should we place children in a classroom for six hours a day, five days a week for 12 years of their life force feeding them information that they don't for the most part care about. The answer was a resounding no. Learning this helped me stay out of her school business.
I also realized from volunteering in my kids' elementary school that students are exposed to microaggressions (everyday acts of subtle and not so subtle insults and oppression experienced at school perpetrated by teachers and other school staff) on a pretty regular basis. One teacher told Avery "you don't have a future," another told my younger daughter "I don't like liars." These are just a couple of examples. Most of us have experienced this at school especially if we were nobodies rather than Somebodies.
I realize now that my anxiety and wavering resolve forced me to be at times as inhumane to her as the institution itself.
Avery quit school twice in Grade 10 and then signed up for several online courses but only sometimes completing them. Let's just say a high school diploma was never in the cards for our older daughter. Although a university degree in accounting was. There is more than one way to achieve one's goals.
I'm getting ahead of myself. When Avery was 19, working in the restaurant industry as a server, she moved out and was renting a house with three other young women. My thinking was shifting about school and I found myself saying to her "there is no such thing as a small job, all work is honorable, you are your own woman." Of course, when she received my admiration and respect, our relationship became closer, more playful, Avery was now often willing to confide in me.
Right around the same time, I was at a dinner party where friends were gathered around the dining table talking about their kids' accomplishments—high school and university related—and I felt genuinely happy for them rather than envious.
I realized at that precise moment as I sipped a glass of wine that my droning wish for Avery to achieve academically had vanished. The weight and worry that had gnawed at me for six years had lifted. I told myself: Avery may not have a diploma but she has straight teeth and can swim like a fish. She makes people laugh. She has parents and a sister who would do anything for her. She is a hard worker. Education can't buy loving boyfriends or joyful lives. We aren't what we do or own, but how well we love and how in that process we treat others.
Avery taught me that. And a few other things:
Your job is to manage your anxiety about school matters.
You must let go of school–there is no secret sisterhood of getting kids to do their school work–but hold them tight. Never allow school to get in the way of your relationship.
Your son or daughter acting out at school is often related to their lack of positive relationships with adults at school and the fact that what they are studying often means nothing to them. They alone are not to blame. School has failed to adjust to shifting times and needs of students.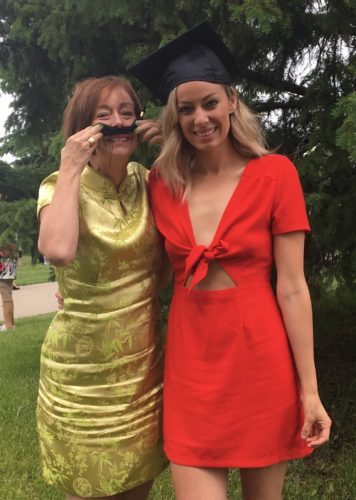 I am not saying I would have chosen dropping out of high school for my daughter, but I am saying, there is not always one path for your child. And when you embrace that there are multiple paths, the world opens up for you both.
—
About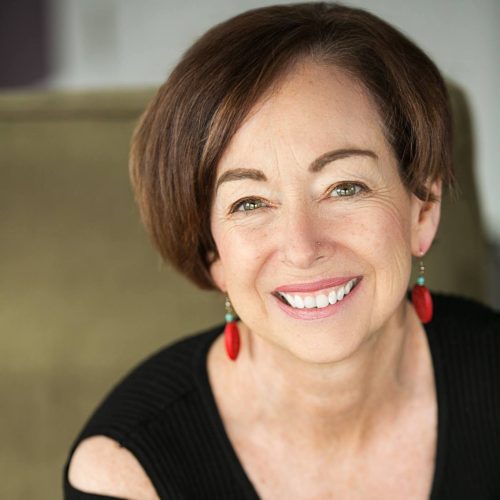 Leslie Gavel, a former social worker, is a Calgary freelance writer. Her work has appeared in Reader's Digest, Canadian Living, More, Today's Parent, Avenue and several Canadian and American newspapers, and has been produced for CBC national radio. Born and raised in Regina, she has lived in Calgary for decades.
Leslie is the author of the new book, Dropout: How School is Falling Our Kids and What We Can Do About it.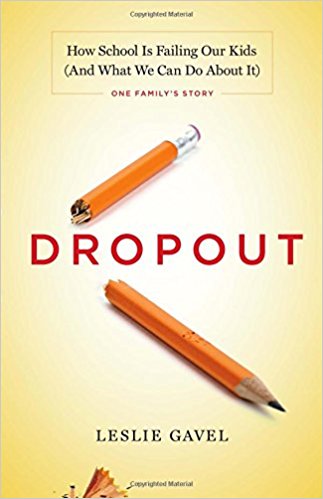 —
I thought today's post was interesting for our parent readers. With a teen son, I can obviously relate to parts of it with respect to homework, and other. I, however and honestly, would have a very difficult time if my children opted to drop out of high school. School, for me, means career options and opportunities later in life. But perhaps, not? I would love your thoughts on Leslie's post. Thank you for sharing, Leslie, so honestly and eloquently.
Happy weekend,