By Guest Blogger Sarah Brokaw
In contrast to many of the marriages in our nation, where 50% fail the first time, 63% fail the second time, and 74% fail the third time, my parents have sustained their marriage and have done it with steadfast commitment, joy and passion for 49 years.
On August 17th, 1962, Tom Brokaw and Meredith Auld wedded in Yankton, South Dakota, on the hottest day of the year. Even so, 150 of their friends and family filed into the un-air-conditioned church to witness the nuptials between my mother, the reigning Miss South Dakota, and my father, the loquacious and witty charmer.
In everyone's eyes, it was obvious why my father would want to spend the rest of his life with my mother, the beauty queen. My mother's beauty not only captured everyone's eyes, but her grace attracted even the most circumspect members of the Yankton community.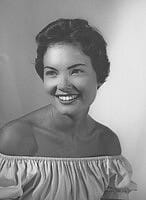 When my mother made the decision to wed my dad, eyebrows were raised. Many people wondered why she had not wedded the more eligible bachelors—like the town's brilliant and sophisticated Eldon Weinstock. While my father was smart, fun, and quite attractive, he, in many people's eyes, had not established any real goals to attain, or any clear roadmap to follow.
My mother listened to her own heart and inner voice, instead, and chose to marry my father. In fact, she was so convinced that she wanted to marry him that she proposed to him on June 9th, 1962. Well, actually, that is my dad's version of the story. When I e-mailed my mother, to find out her version, she replied, "Yes, I did the proposing, but Tom did the old-fashioned thing and called on Merritt and Viv (my mother's parents) to 'get permission.' The mother of one of our high-school friends prompted it by asking me what Tom's and my plans were. I told Tom that Helen Desmond wanted to know and that was that."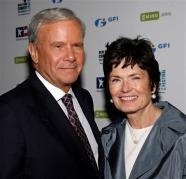 While I am so blessed to have observed the beautiful and indestructible bond that my parents have built over the past 49 years, I still wonder how my parents' marriage withstood the toughest of times over the years. But then I am reminded of one particular marriage announcement that I had read in the New York Times several years ago, that had left an indelible mark in my brain and in my heart. Rather than the usual details of the wedding being the focus of my interest—such as where, when, and how the couple had met—it was the quote given by the wedding officiator (a Presbyterian minister) that captured my attention. When the minister was at the podium with the bride and groom, he took a moment to describe what he thought to be the meaning of a successful marriage: "Marriage, in effect is with a stranger about whom you have a magnificent hunch."
So, perhaps after 49 years, Meredith Auld and Tom Brokaw still look upon each other as strangers, about whom they have a magnificent hunch.
Amen to strangers and magnificent hunches.
—
About Sarah Brokaw
Sarah Brokaw is a Los Angeles-based licensed therapist and the New York Times bestselling author of Fortytude: Making the Next Decades the Best Years of Your Life — through the 40's, 50's and Beyond. As a psychotherapist, Sarah specializes in relational dynamics and her involvement with the wellness community is complemented by her engagement with the world at large. She is also a philanthropist skilled at helping people on an individual, as well as communal basis.
For more information on Sarah or to read her blogs, please visit www.MyFortytude.com. You can also visit Sarah on Facebook and follow her on Twitter: @Sarah_Brokaw.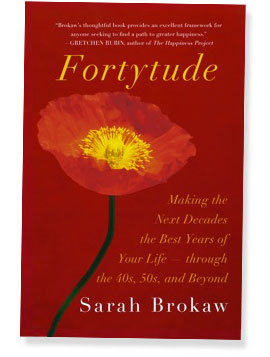 Tell us, what do you think is the secret to a long and successful marriage? Share your thoughts with our community.
Happy weekend, wonderful readers.
xoxEDxox