Tory Johnson, long distance friend, rockstar entrepreneur, New York Times bestselling author, and Good Morning America weekly contributor is a force to be reckoned with.
Here we are back in 2011 when I spoke at her Spark and Hustle conference on entrepreneurship and sales strategies.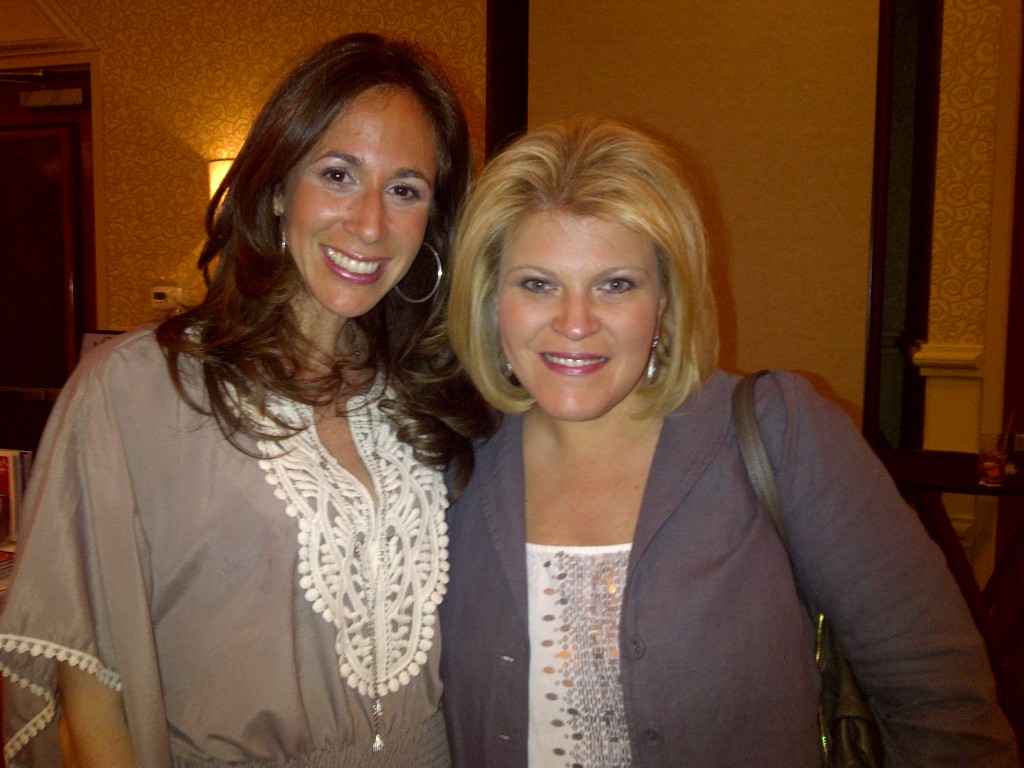 I'd love you to read more on that incredible experience here, because there are some wonderful life and business lessons to be learned.
Like this example in BUSINESS and LIFE:
#5: Tory Johnson in BUSINESS: "Tell me what you do in FIVE WORDS or less!" 
Tory: "I had to bring the group's attention to something I overheard on Friday in Boston. One participant was speaking to another when they were interrupted by this, "You've been talking for 10 minutes and I still have no idea what you do." We can't afford to confuse the people we hope to turn into clients, champions or referral sources."
In LIFE: Don't wax on. I'm guilty of over-share. This was a great lesson for me. Sometimes too much information can also come back and bite you in the butt. I will leave it at that. No one cares. Be brief. (Erica Diamond)."
On the launch of her latest book this week, I am thrilled to give you, today – a Q&A with Tory Johnson.
You had a life-altering conversation 3 years ago that led to your writing your book, The Shift. What happened?
For almost  ten years, I've been an on-air contributor to ABC's Good Morning America.  In December 2012, the top woman executive at ABC News told me that my clothes didn't do me justice and she wanted to send me to a stylist.  But I knew in an instant this wasn't about my clothing. In my mind, she was telling me I needed to lose weight—or else. I decided on the spot that my fat days were over.
Instead of burying my head, as I had always done, I knew that I was going to lose weight once and for all.
What drove you to "Shift" and "Shift For Good?"
Like millions of people, I have tried and failed at diet after diet.  Not because those diets don't work, but because I didn't commit to anything for the long haul.   I'd typically pause bad behavior for a temporary period. The Shift happens when you are finally fed up with the way things are and decide to do whatever it takes to get the results you want.  I realized that what I put in my head is far more powerful than what I put in my mouth.
In The Shift, I share my journey from that conversation through the course of one year when I lost more than 60 pounds.  I saw this as a chance to help others who battle weight.  The Shift: How I Lost Weight & Discovered a Happier Life is my answer to thousands of people who asked, "How'd you do it?"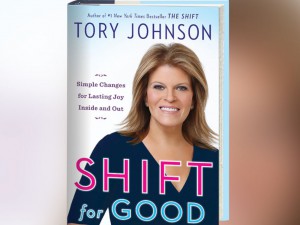 But then, after publishing The Shift—a hugely joyous experience, and a great one where thousands reached out to me and said we were sisters (or brothers) from another mother, since their experience was so similar—I realized that the weight loss was one big Shift, but there were other areas of my life that needed shifting. Family, personal relationships, work/life balance, you name it, I Shifted it. And now I've written about that new year of Shifting in Shift For Good.
Does THE SHIFT apply only to people who want to lose weight and feel healthier or can others benefit from it, too?
There are so many people who try to lose weight and never succeed.  I was one of them – all my life. But the steps I learned and share can be applied to any obstacle or challenge facing anyone at work or at home. For example, I now view setbacks as opportunities to immediately re-set – not quit.  Day One is always right now:  instead of giving up, dust yourself off and get going again. This way of thinking can be applied to many issues in our offices, among our colleagues, and in tackling issues.  If you Shift the way you think, focus on the goal and persevere through sheer determination, you'll emerge stronger and happier.
How do you know you are ready to make a Shift, and Shift For Good?
To get started, ask yourself these five questions:
How fed up are you really? In other words, are you finally sick of the way things are now? When you're at the point where the pain of the present outweighs the pain and sacrifice that change demands, you're ready to shift.
What are you willing to give up? Big change requires big sacrifice. There's no way around it. If you want to shift for good, nothing can be more important than tackling your goal. You must be willing to give up things that are near and dear to you, including certain behaviors, to succeed. You must be ready to commit fully—be willing to accept the shift as an all-or-nothing deal, as hard as it sounds. The process is hard but becomes easier to live with over time.
What's your plan? There's no winging it if you're serious about making a significant life change. You need to establish clear, concise rules in order to eliminate ambiguity. Make a simple plan for how you're going to take on your issue.
What's your daily accountability? It's easy to slip up when nobody's looking. It's also possible to fool yourself into thinking that you're on track when you're not. Take a moment to review each day to see which emotions and attitudes reigned: calm or panic, happiness or anger, joy or joyless. If you consistently practice the action steps you outlined in your plan, you'll see and feel results. Progress begets progress, which makes daily accountability important.
How will you embrace patience and celebrate victories? It's hard to go from panic to perfect overnight, no matter how much we want it to work that way. A journey toward wholeness takes time. To stay motivated, celebrate teeny victories with rewards that won't derail your success.
I had to pose these questions to myself to Shift For Good.  This is a lifelong deal—and I'm committed to it for myself and I'm eager to help others do it too so we're all at a healthier, happier, better place.
—
About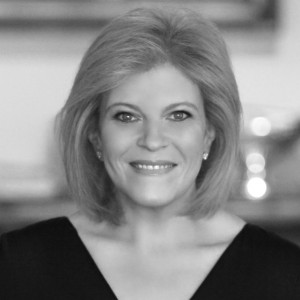 Tory Johnson helps women make great things happen. She owns two career-focused businesses, Women For Hire, founded in 1999, and Spark & Hustle, launched in 2010, which connect women with top employers and guide current and aspiring women entrepreneurs to start and build their own businesses.
As a longtime contributor on ABC's Good Morning America, Tory hosts the popular "Deals & Steals" segment on Thursdays, featuring great buys on jewelry, clothing, accessories and other fun stuff. Thanks to Tory's picks, GMA viewers buy $50 million in merchandise a year that they never knew they needed when they woke up that morning!
Tory also provides workplace expertise for the nation's top-rated network morning show.
She is the author of seven books, including the No. 1 New York Times bestseller, The Shift, Tory's poignant and funny 2013 account of how she lost 62 pounds in a year.
A conversation with a TV executive gave Tory the inspiration she needed to conquer her life-long battle with weight. She was ready to make a major shift in the way that she looked, felt and lived. Her much-anticipated sequel, Shift for Good, arrives in bookstores in September 2015.
Tory is a contributing editor at Success magazine and a popular speaker at conferences, corporate events and college campuses.
Tory had no trust fund, college degree, celebrity endorsements or impressive Rolodex to give her a leg up. She credits her success in business and her weight loss to consistent actions she takes each and every day. She knows that ideas are a dime a dozen, but the magic is in the execution. It's all about the hustle.
Tory and her husband, Peter, live in New York City with their twins, Emma and Jake, and a sweet beagle named Marly.
—