Spring has officially sprung, and whether you're a working girl or stay-at-home mom, here are some spring fashion trends that you might like to wear. My daily fashion usually consist of sweats, tees, bun and glasses when I'm home writing, but when I am out and about working, on TV, coaching a client, or enjoying a date night with my man, I am LOVING some of these cool spring fashion trends!
1. Getaway Dresses
Escape with the light-as-air getaway dress.  Easy elegant is on trend.


2. Lightweight Blouses / Bohemian Elegance / Floral Prints
The breezy effortless blouse and bohemian look is back in style this year! I just got this top blouse (shown with the white pants).

  
3. Black and White
Yes, my favorite look BLACK AND WHITE are in this spring season!
4. Red
Glad to see my favorite color in style this season. The power of RED.
5. Pastels
The soft look of pastel colors are big this spring.

Some other trends include: Summer Suits, Prints and Stripes.



So get this – if you have loved any of the spring looks above,  EVERY LOOK AND STYLE ABOVE IS LE CHÂTEAU. Is their stuff fabulous or what?
I'm proud to wear LE CHÂTEAU each week on my Wednesday morning parenting segments on Global TV. Their clothes, coats, shoes and accessories simply makes my shopping experience – one-step-shopping. I love that.
So sign up to LE CHÂTEAU's mailing list now! New subscribers get a VIP offer! http://goo.gl/J34yR.
Like LE CHÂTEAU on Facebook.com/LeChateauInc
And follow LE CHÂTEAU on Twitter.com/LeChateauStyle.
I'd love to know what you think about the above fashion trends. What will you wear, what will you toss? Spring is here (even thought we're not feeling it yet in Montreal), and I can't wait for the weather to warm up. Would love to know what you think of the above!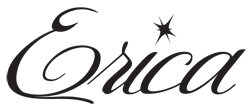 Disclosure: I'm proud to be a paid LE CHÂTEAU Brand Ambassador. All opinions are my own.