What are affirmations?
By definition: Affirmations refer primarily to the practice of positive thinking and self-empowerment—fostering a belief that "a positive mental attitude supported by affirmations will achieve success in anything."
"Affirmations are really simple, short and powerful expressions. When you say, think, even hear them, they become thoughts that create your reality.
Affirmations are sentences aimed to affect the conscious and the subconscious mind so that in turn, they affect our behavior, thinking patterns, habits, and environment."
Affirmations make you feel positive, empowered, excited and driven to achieve your version of happiness. They also help you challenge and overcome self-sabotaging and negative thoughts.
It's funny because my labels for Bliss Essential were delayed on Friday. I panicked.
But today, I surrender. This is the card I pulled this morning from my affirmations deck.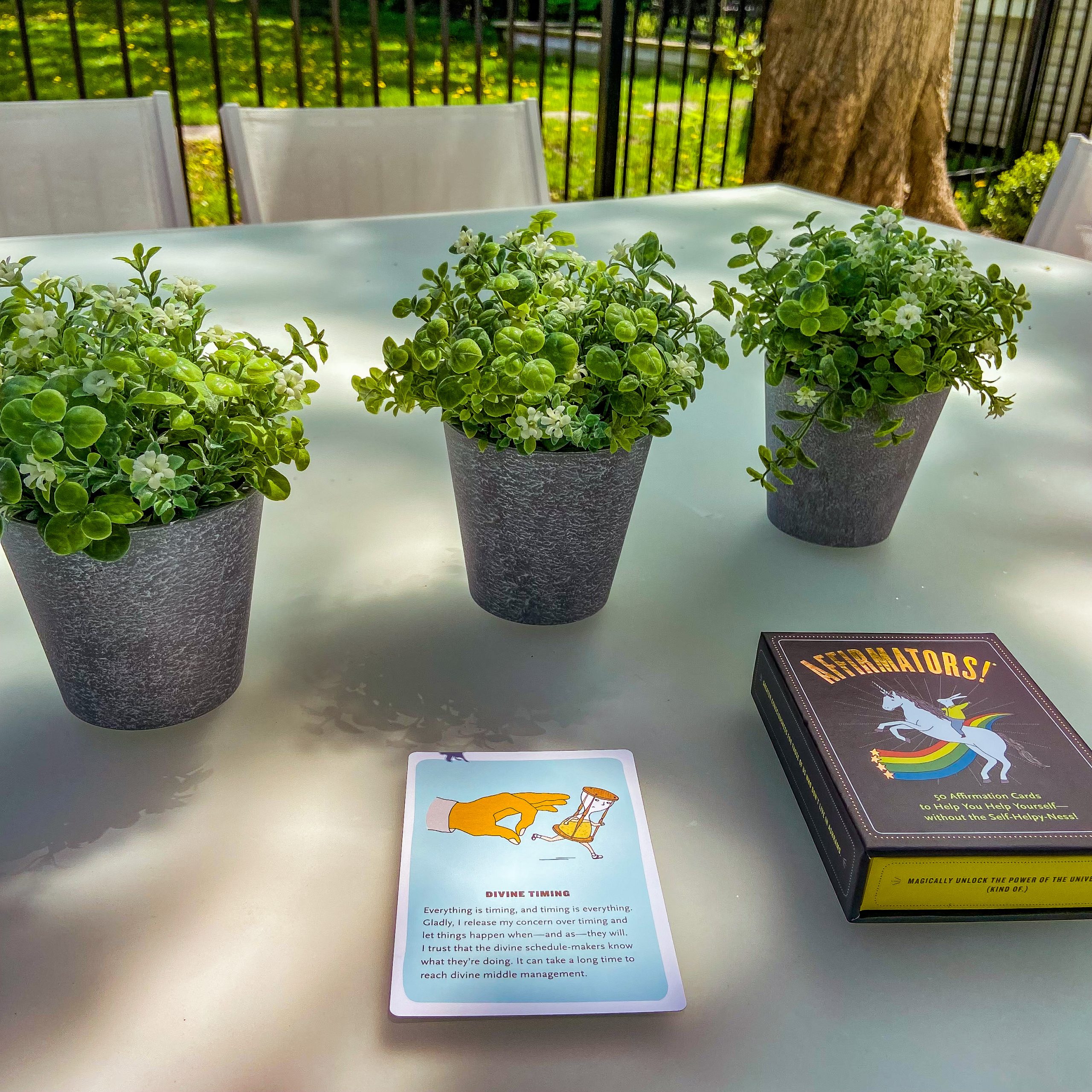 Does this affirmation speak to you too in any way? Also, do you create daily affirmations? I'd love to hear any of yours below.
Happy #SelfCareSunday! About to hop on my bike for my first outdoor bike ride of the season and let the wind blow my hair.
Hugs,