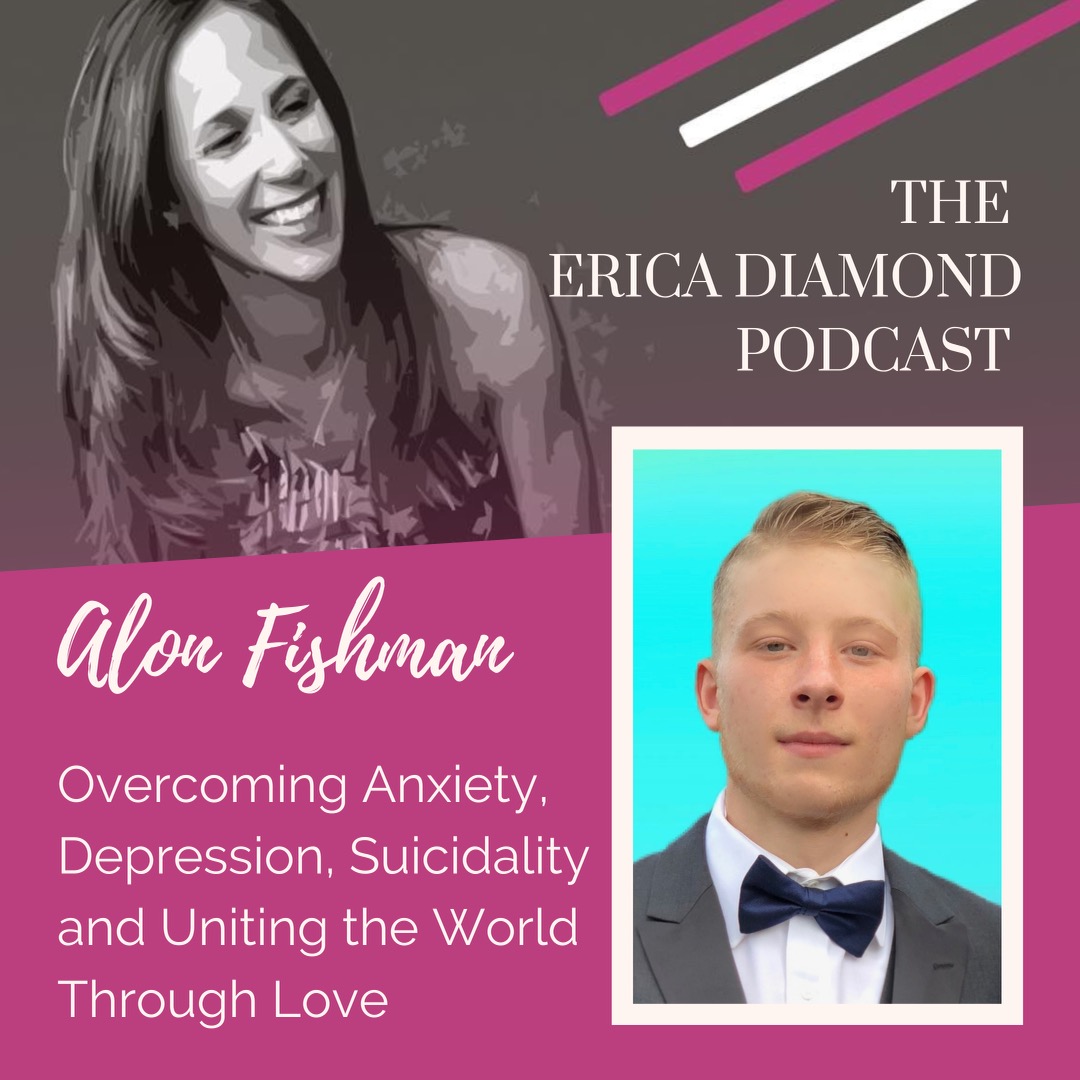 Episode Summary
Welcome back to the show. As we approach the closing of Mental Health Awareness Month, today, I have the true privilege of bringing you one of the most compassionate, kind, and intelligent souls I have connected with in a long time.
Alon is very special. He is young, but you will agree that he is wise beyond his 20 years.
I won't give anything away and how Alon finally embraced his sexuality, overcame mental health struggles and is now healing the world through love and vulnerability.
Let's dive right in!
In This Episode
What was life like for you growing up for you? Give us a sense of your environment?
Talk to me about what it was like growing up a gay teen in America. As a society, we have definitely become more progressive, and thank goodness for our world finally embracing that love is love. But I know that you say your dad's reaction was saddening. And that really hurts my heart. Talk to me about that.
This all goes with one of my favourite quotes —"the truth sets you free." I know what struggling in silence and what secrets do to your heart. Talk to me what that felt like when you set your truth free?
Perfect time to lead us into vulnerability and what vulnerability does not only for the person, but for us as a society? Can you speak to this?
When did you first notice that you were struggling with depression, anxiety and suicidal ideation? What were some of the warning signs?
If someone is struggling right now, how can they reach out for help? What would be their first step? What is the first thing someone can do if they are struggling in ways that feel beyond their own control? What would you advise them to do?
You're only 20. What are your plans for this wonderful life?
I'm still going to ask you what you would tell your younger self because your soul is mature and I have a feeling you've learned a lot.
About Alon Fishman
Alon Fishman is an inspirational speaker and Psychology student at the University at Buffalo. Having overcome years of anxiety, depression, suicidality, and more; he has made it his mission to eradicate suicide while also uniting the world through unconditional love.
Alon has recognized that humans share one consciousness and through his discoveries has opened up the door for internal dialogues that have held us back for so long; to be spoken up about. Alon is determined that through vulnerable communication, people will feel less alone; one conversation at a time.
Links
Learn More about Your Host
Teaching women how to prioritize self-care, Erica Diamond is a Certified Life Coach and Certified Yoga & Meditation Teacher, Lifestyle and Parenting Correspondent on Global TV, Professional Speaker, Host of The Erica Diamond Podcast, Course Creator of Busy To Bliss, Author of the women's entrepreneurial book 99 Things Women Wish They Knew Before Starting Their Own Business, and Founder & Editor-In-Chief of the Award-Winning Lifestyle Platform EricaDiamond.com® (previously WomenOnTheFence.com®).
Erica Diamond has been named to the coveted list of The Top 20 Women in Canada, FORBES Magazine's Top 100 Sites for Women and a Profit Hot 50 Canadian Company. Erica Diamond was the Spokesperson for National Entrepreneurship Day and is a Huffington Post contributor.
To learn more about Erica Diamond, visit her website EricaDiamond.com
Don't forget to SIGN UP for Erica's newsletter and tips:
https://wellness.ericadiamond.com/subscribe
If you liked this, then listen to the podcast episode for even more. And don't forget to subscribe to the show!