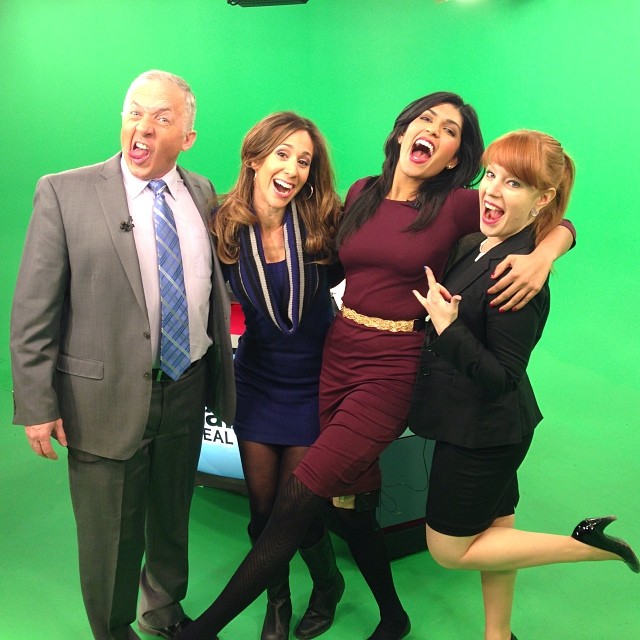 This week marked the one-year anniversary of our show The Morning News on Global TV. Today is MY 1-year anniversary as the Weekly Parenting Correspondent. We are now a growing baby, and I am grateful to work with this incredible team every Wednesday morning. Happy Anniversary to us Richard, Camille and Jess!!
This year has been an honor and a privilege.
And here is another memory from this morning at Global. Here I am sandwiched in between two rockstars: Montreal's own Jennifer Gasoi, who just returned from LA after winning a Grammy, and Blues singer Dawn Tyler Watson. Talented women, I tell ya. Reeeeally talented.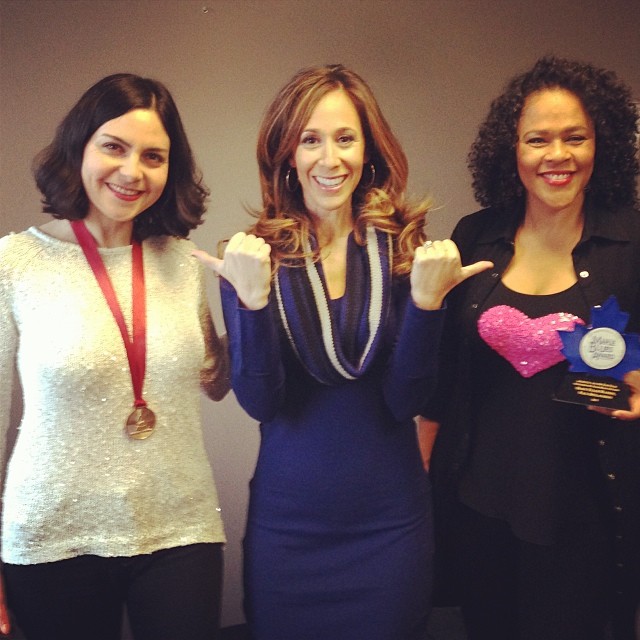 Happy Hump Day, ladies.