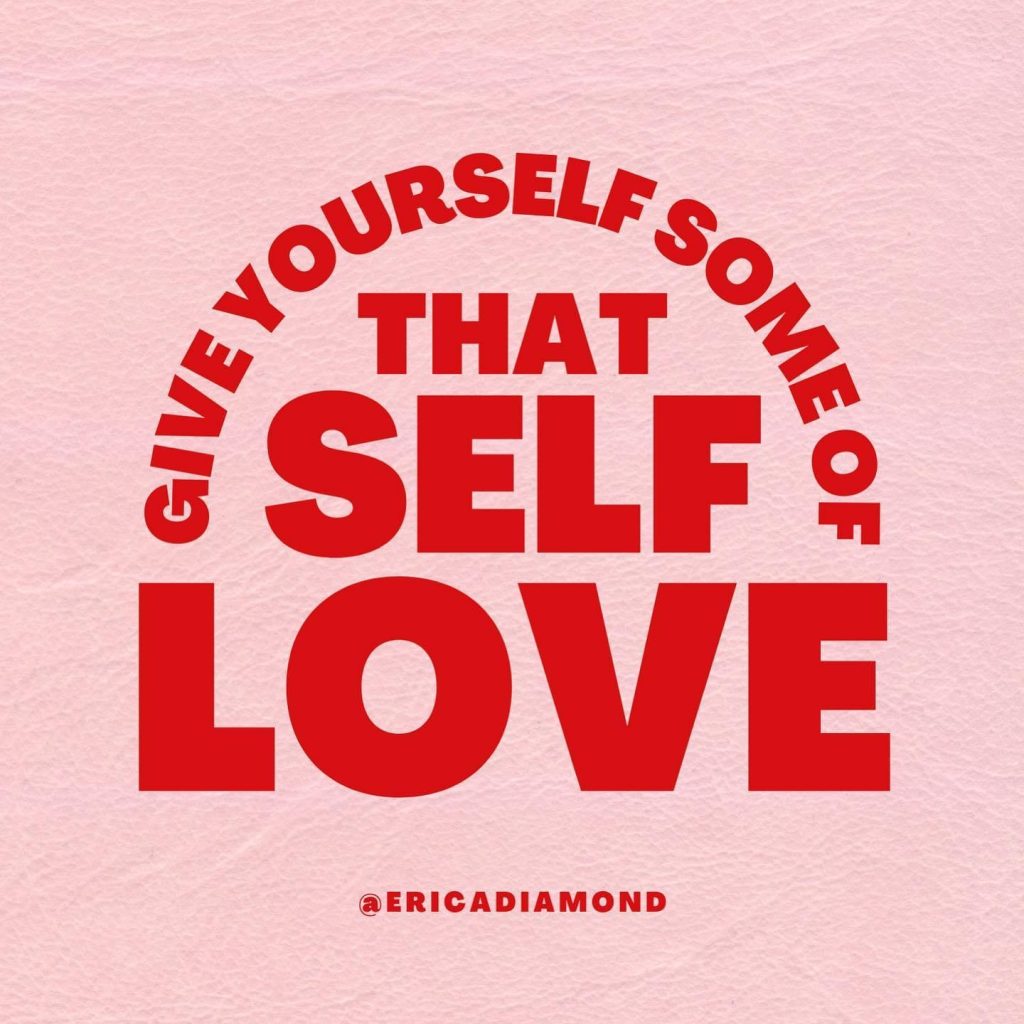 "The most important relationship in your life is the relationship you have with yourself. Because no matter what happens… you will ALWAYS be with yourself." – Diane Von Furstenberg
Today's theme for Valentine's Day, is self-love.
Or, love of the self.
Why?
Our relationship with ourselves determines our relationships with everything and everyone around us.
And this matters, because when we don't love ourselves, we go looking for love and happiness in all the wrong places. And again, I know this by the women who enter my life coaching practice and wonder why the world thinks they're great, but yet they don't. When we can begin to love ourselves, self-soothe and comfort ourselves, we no longer need alcohol, or food, or chaos, or work, or a man to make us happy and put us in a playful mood. It's us who can do it for ourselves.
And that's pretty powerful.
You really do hold the key to your happiness – and not your Valentine that you may be celebrating with tonight.
So, if you are game to showing yourself a little self-love today, I've got you.
Here are 20 ways to practice self-love on Valentine's Day:
1. Watch a funny movie
2. Create a great music playlist
3. Take a yoga class. Got 10 minutes? How about mine. Click here.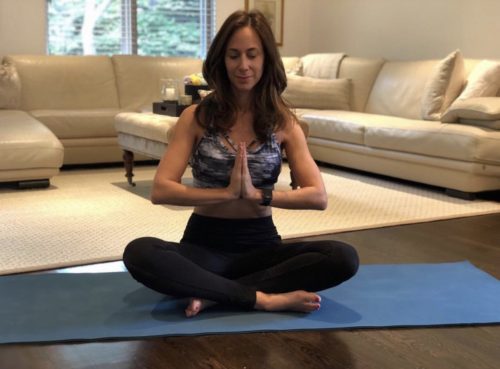 4. Look through old pictures
5. Create or update your Bucket List
6. Take a hot bath with essential oils. And then why not a hot cup of mint tea with a magazine to keep the good vibes flowing?
7. Buy yourself some fresh herbs to grow in your kitchen (or YOU CAN BUY YOURSELF FLOWERS, MILEY!)
8. Create your own vase of lemons and limes. Mine sits in my kitchen. It was a gift for me, by me, two years ago, and I'm still in love.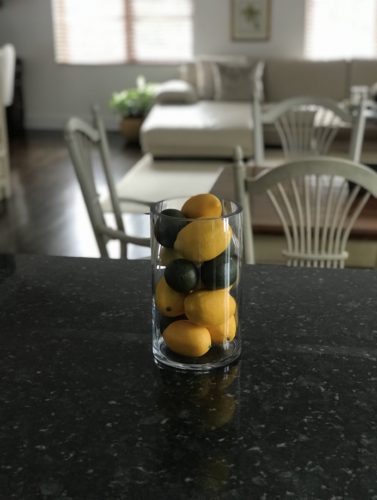 9. Watch an inspirational TED Talk
10. Reach out to a friend you haven't spoken to in a while and book a lunch or coffee date with them
11. Sign up to volunteer in your local community
12. Bake a cake! Brownies anyone?
13. Take a moment to talk to a homeless person on the street today. I promise, it will bring enlightened perspective.
14. Start a gratitude journal – immediately write down 3 things you are actually grateful for today, February 14, 2023
15. Download a meditation app or sleep podcast, (I love Breethe, Insight Timer or Sleep Magic on Spotify) and start a daily meditation practice. It's changed my life. My blood pressure is the lowest it's ever been in my entire life and I credit it to my increased yoga and meditation practice since COVID's onset in 2020.
16. Clean out and declutter a room in your home. Start with one room or even just a space – and then add some fresh flowers or candles to brighten it up. There is tremendous calm and enjoyment in decluttering. I decluttered my ottoman in my den, and I just love it. I sit there and read.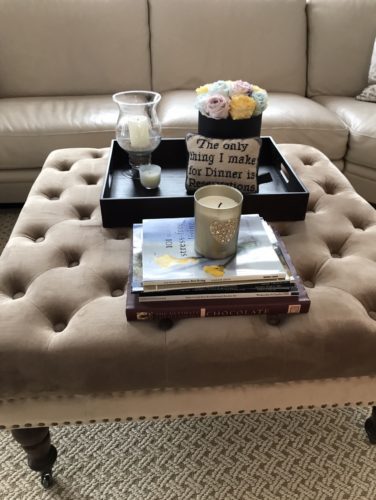 17. Take a 25 minute walk tonight – no excuses. No phone. Look up. Enjoy nature.
18. Invest in a weighted blanket – they are scientifically proven to regulate hormones for elevated mood and optimal sleep.
19. Do 40 jumping jacks! Yes, it's like being a kid all over again. Hell, do it to loud music. It will get the blood pumping, and you WILL feel better. It instantly elevates your mood and activates various muscle groups in your body. The rigorous calisthenic movements help improve your stamina, are a great exercise for your cardiovascular system, and helps relieve stress.
20. HAVE SEX – YES, EVEN IF IT'S JUST WITH YOURSELF.
So, my beautiful people, I invite you today on Valentine's Day to make a REAL self-care date with yourself. Remember my prescription: 30-60 minutes daily of self-care, whatever is pleasurable to YOU, you make time. Self-care on Valentine's Day will make your world a better place, and then the ripple-effect will spiral out… the world will feel it too.
Start also by also forgiving yourself. Start with total self-acceptance. With small acts of self-love each day, you will begin to get unstuck and start to truly love the woman staring back at you in the mirror.
And back to Valentine's Day… where we started. I wish you a beautiful day with your lover should that be, but I wish you an even better day with yourself. Get to know yourself. Love yourself fully.
You don't have to have a partner today to do that.