By Dana Kobernick
For years, I have been clinging to the sage words of one of my writing teachers, repeating them both aloud and internally, like a sacred mantra. Writing, he told me, is 10 percent talent, and 90 percent tenacity. That is likely true of most things in life. Whether searching for a literary agent, a publisher, a dream job, a relationship, persistence is clearly the way to success.
Somewhere in that equation though, I wonder if a certain percentage should be assigned to serendipity, that fortunate happenstance that surprises and delights. Serendipity, it would seem, was working for me recently when a new business acquaintance of mine was headed to New York City from his home in Vermont.
Steve and I were introduced by a mutual friend. He solicited my collaboration on a request for proposals for a marketing project that would, ideally, require the involvement of a communications professional in Quebec. Sounded great, I thought, and we immediately embarked on developing a compelling proposal that would undoubtedly place us as the front-runners. For reasons that could only be due to the myopic vision of the business that issued the call for proposals (I mean, what else could it be?), we were not assigned the contract.
"You should tell Steve about your writing," our mutual friend said to me. "He's smart, he's resourceful, and he's a connector." And, I would add, Steve is a genuinely nice guy. I was reticent at first. I don't easily ask for help, I didn't know Steve that well, and he and I had initially met for a different purpose. Tenacity, I remembered. So I forged ahead. I told him that I was seeking representation for my novel and that I was also in the process of submitting a short story to literary magazines.
"Send me your short story," he said, without hesitation. When he came back to me just a few days later, he said that he was going to New York City that weekend, that he was meeting with a publisher-friend of his and that he would share the story with her. He also said that he had a contact in Florida and that he would send it to him as well.
On Sunday night of that weekend, I received an email from Steve with "A New York Story" in the subject line. Steve is quite the writer himself, I soon learned. Here's an abridged version of that email:
My normal way to head to the city is to fly on a Cape Air eight-seater propeller plane from Lebanon, New Hampshire to Westchester, New York, and then use their limo into midtown New York. It's faster than driving or taking the train, except when there are weather issues.
There were weather issues Friday morning when I flew down and we were delayed about two hours. There were only two of us that took the limo from the airport into midtown and I shared the ride with a nice lady.
That nice lady is named [Jane Doe] and she…needed to [get to her office] to prepare for the Frankfurt Book Fair, which, apparently, is the world's largest trade fair for books.
[Jane Doe], it turns out, is a literary agent and in the fifteen minutes between the West Side Highway and [Manhattan], I told her about you, that I had read your short story, [that] it was powerful and that somebody in publishing needed to pay attention.
One of my favorite words is serendipity. This all seems serendipitous.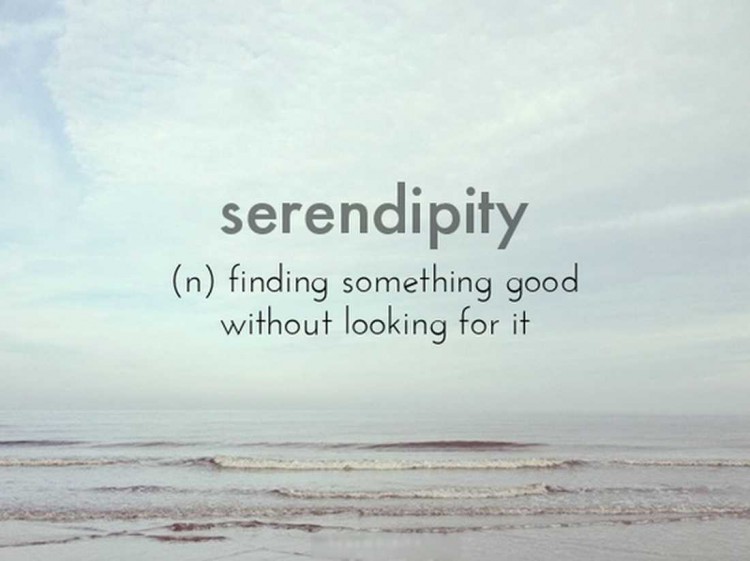 Serendipitous, indeed. Or is it? It would seem so. After all, what are the chances that Steve would be meeting with a publisher that very weekend? And, what luck that he would happen to share a car service with a literary agent, just days after I had approached him about my writing.
I admit fully to being taken in by that corny, predictable, cavity-inducing, romantic comedy, Serendipity. In that Hollywood movie, two people reaching for the same pair of gloves at Bloomingdales find instant attraction but leave it to the fates to determine if they should be together. Ever the cynic, I am usually one to deride anything that might suggest that fate is holding the reins. And yet, the notion of finding good fortune by accident is exciting, it's comforting. As Steve said to me, "If there was no serendipity, then life would be far too rational for my liking." I get what he's saying.
True, agents do not generally fall into my path in this way and seemingly chance occurrences such as this one are extremely rare. But, I am convinced, they are bound to happen once in a while if I continue to create the circumstances that will allow for them.
Ah yes, tenacity.
Poet Ralph Waldo Emerson said, "Shallow men believe in luck or in circumstance. Strong men believe in cause and effect."
Story epilogue: I have contacted said literary agent now that the Frankfurt Book Fair is over and am awaiting her response. As for Steve's publisher-friend, Steve missed his meeting with her because of his flight delay. I will follow up on all fronts. Tenacity.
—
About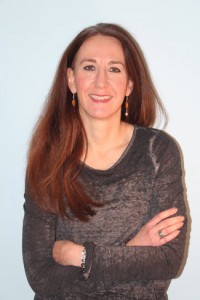 Dana Kobernick is a communications consultant and writer living in Montreal. She was also my camp counselor when I was 8 years old. Visit Dana at Communiko.ca.
—
Would love you to answer Dana's question: Does Serendipity Exist or is it Tenacity in Disguise? What do you think?