By Debika Sen
I recently married my partner of nearly 20 years, both of us are now in our 50s. As a young girl growing up in India, I dreamed of one day marrying a man of my family's choosing. But my Indian father and British mother had other ideas—they expected me to make my own way in life and to find my own husband, if that was what I wanted. If things did not work out, as my father would say, "Get a divorce!" While this was a unique perspective for any person in India at that time, he believed in that right, and did assist his own sister in getting one herself. He strongly believed—and instilled in me and my sister—what a man could do, so could a woman.
Off I was sent to America, to make a life of my own and to find a husband of my own, if that was in my destiny. It's funny how we create pre-conceived notions at what age one can achieve certain milestones, like marriage. As a little girl, I thought marriage was out of the question after a certain age, as it would be unbecoming and disrespectful in the eyes of society. What a myth. As I grow older and wiser, I no longer hold on to my youthful notion of how life should be lived or experienced. It is all about enriching the soul. I know that now, in my 50s.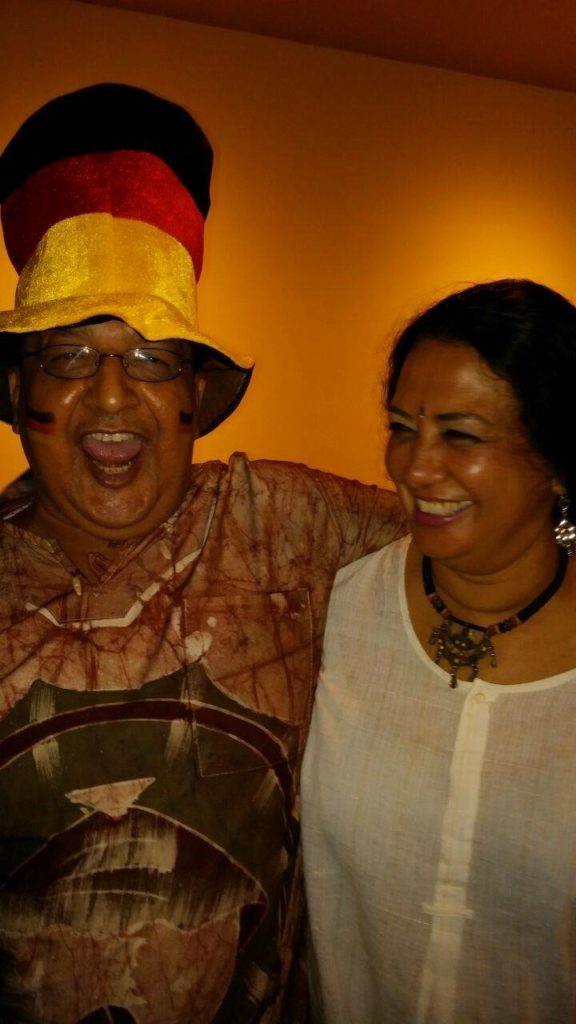 I met my now husband, Madhu, in March 1999 in New York and knew immediately, this man was for me. Nearly 20 years later and in our 50s, Madhu and I are more in love than ever, and we firmly believe our age is but a number. We want to continue enjoying our remaining years together, growing together, experiencing all that life has to offer together. We both disbelieve the taboo of inter-cast marriage, dowry and the materialistic rituals of receiving expensive gifts. It is about two souls joining as one and sharing that sacred love with those who mean the world to us. So, we decided to make our happily ever after official and get married.
We chose to celebrate our love in a traditional, destination Indian wedding, in Garli, India, with our family and closest friends. Our traditional ceremony and celebration were filled with color, rituals, food, drinking and lots of dancing—a most non-traditional choice for a couple our age.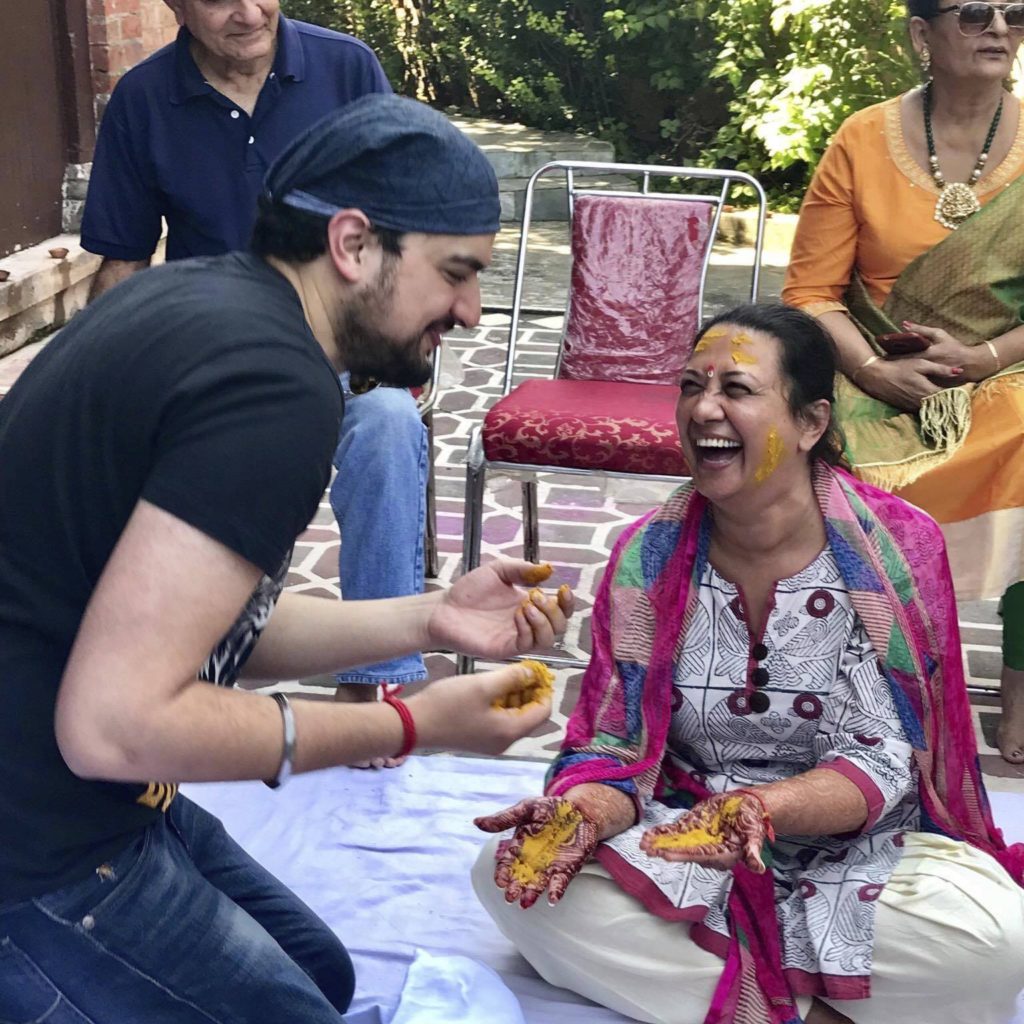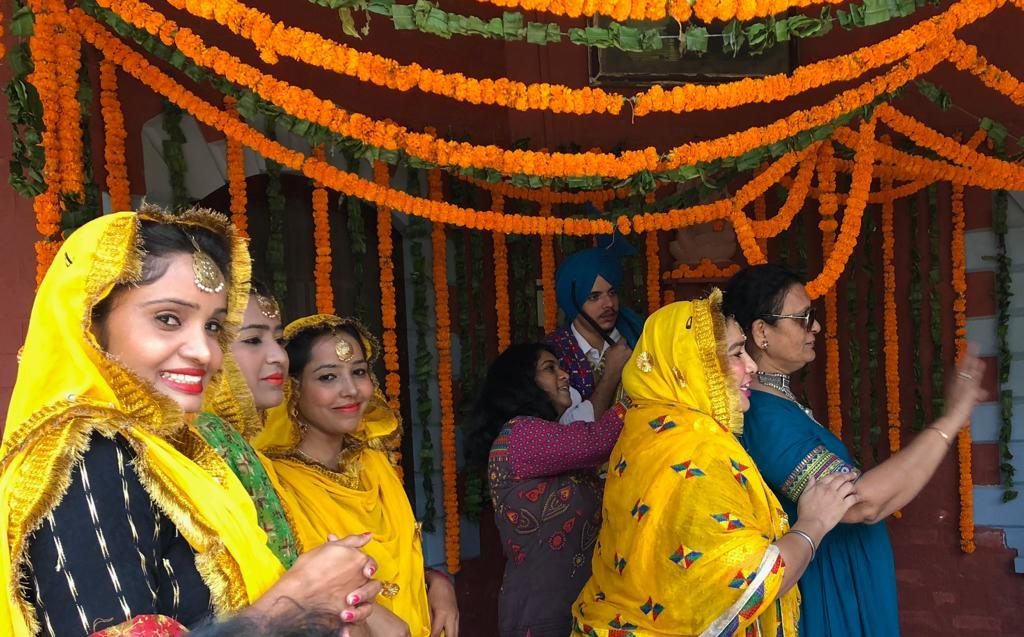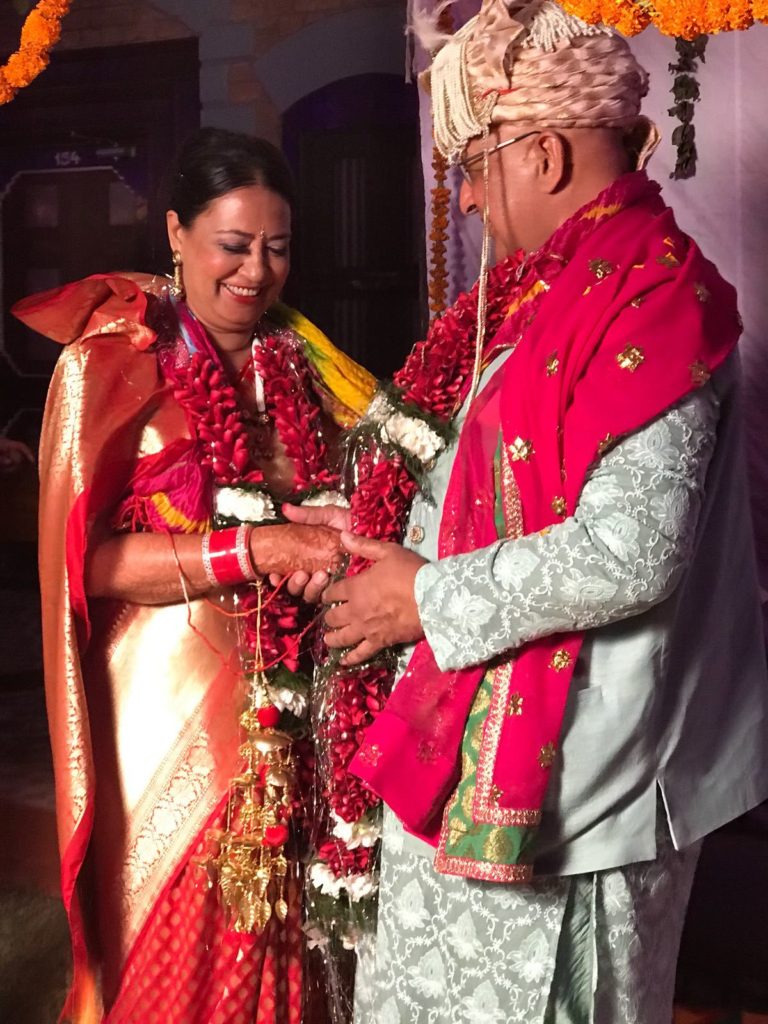 Here are the five key lessons I've learned on this journey:
Follow your own path, not the path of others: I've learned not to hold myself to the expectations of other people and cultures. My childhood belief that I had to accomplish something like marriage by a certain age was but a myth. What matters is that I follow my journey and live my life for myself, for my own fulfillment. Realizing this truth is liberating and will free you to truly follow your passion and your heart.
Accept your partner for the person they are: One of the biggest lessons I've learned in love is to accept Madhu for who he is; his quirks, the way he says certain words, his past and his moods, they all culminate to who he is. If you enter a relationship with the aim of changing the person you're with, then you probably shouldn't be with them. To really love a person you have to love them as a whole—flaws and all.
Expectation builds resentment: This builds on my previous point. I try not to expect things from Madhu. Rather, when I get home from work and see dinner ready for me, or if he brings me coffee in the morning, I thank him whole-heartedly because it was a lovely and thoughtful thing for him to do. I don't expect either of those things from him, nor should he be obliged to do so. In relationships, most arguments start because of miscommunication around expectations. Madhu and I dropped all expectations, aside from one: Respect one another. 20 years later, it works for us.
Keep your identity: Being in a partnership is like a vine growing on a tree—for the most part, we are working together toward a common goal, growing together toward the light—but we each have our own identities. I don't want to diminish myself, my femininity or my goals to validate my partner, or make him feel as if he's growing faster. And I certainly would not want him to do the same for me. Instead, we are there to grow together, supporting one another when we need it and celebrating each other for our achievements, and who we are as individuals.
Delight in communicating: There's nothing I love more at the end of a long day than to get home, sit down on the couch with Madhu to talk about our day. We can spend hours just talking with each other. If there's ever a big issue, we talk about it. If there's a small issue, we talk about it. We talk about our days, our interests, our goals, politics and feelings. Discussing these concepts and understanding, including challenging each other's point of view, has been the key to our relationship so far and is still the favorite part of my day.
As women (and men too), we tend to give ourselves deadlines—deadlines to pay our bills, accomplish our goals and event to get married. I no longer believe in this concept. Life is ageless—and marriage is timeless. So get off the fence and remember to enjoy all that life has to offer, no matter where you are right now.
—
About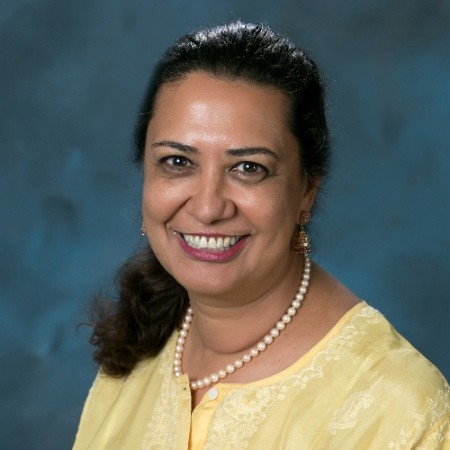 Debika Sen celebrates the transformative power of travel and enjoys designing unforgettable journeys to unique, beautiful and sacred places. Visit her at AClassicTour.com
—
This is one of my favorite posts, because it is REAL and it is TRUE. Must we always conform to societal pressures of shoulds or musts? I love how Debika followed her own path, at her own time.