By Nicole Merritt
"What's up with Mom? She's acting different these days. She is slower to respond to our requests for ridiculous things that we could easily get ourselves. She is on her phone a lot, too. She seems to be busier and quicker to 'shush' us. But strangely, she also seems happier. She seems excited about whatever it is she is doing on her computer and phone all day. She seems a little prouder of herself."
Well, guess what guys? Mom went back to work. No, it's not a 9-5 office job, and that's why she still gets to spend the majority of her day taking care of you, but she is working, and she is working really freaking hard.
I think that after being a SAHM for three years, the whole family got very used to and fond of the idea that Mommy doesn't work. Nope. Not like those people who really work. Those people who go to the office every day and make a difference with what they are doing. Nope. That's not Mom. Mom just stays home with us and makes sure we are doing okay. How easy is that, right?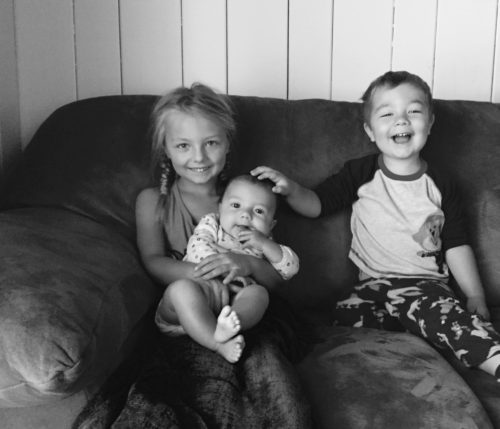 "AHHH!" said every stay-at-home parent you've ever met — frustrated and feeling under-appreciated.
And then you know what happened?
"AHHH!" one parent said again. But, why this time? Well, this time her "ahh" was more like an "ah-ha!" This Mom, well, she had a moment — she just got a fire ignited inside of her.
It's pretty crazy how when you are young(ish) and working all you want is to be out of the workforce. You would so much rather be doing something more fun than being a professional adult in the "real world." And then you become a parent, which really puts things and priorities into perspective. For some of the lucky ones, myself included, we have the option of not working outside of the home and get the extreme benefit of being able to stay home with our bundles of joy, loving on them every chance we get. How fortunate are we for that? So blessed.
Surprisingly though, after some time as a stay-at-home parent and despite our immense and immeasurable love for our children, a lot of men and women who have stayed home for any period (and sometimes extended periods) of time desire to go back to work. And in doing so, it reignites a spark in us that has been dimmed for quite a while.
There is something special about being able to live your passion and enjoy what you do. For the majority of parents, we get to live our devotion for our children through our journey of parenthood. Some of us are content with only that. Some of us feel like that is "enough." However, some of us need a little something more to really feel alive and empowered, and that we are doing everything we were put on this Earth to do. Either is perfectly acceptable and either is perfectly admirable.
You know what else? You don't have to always fall on one side or the other. Many of us will have "sparks" at different points in our lives. There may be times when we are completely content with just being "mom" or just being "dad," and then there may be other times that we are struggling to grasp onto something more than just that role.  The good thing is that with a strong family unit and a good support system of friends, we will be encouraged and applauded for having that desire to stay motivated and inspired by doing or being a part of whatever it is that lights us up — be it parenting, be it work, be it a combination of the two, or anything else.
So…to my kids…
What is up with Mom you ask? Momma got her groove back — that's what's up.
Momma feels really freaking good at this moment for pursuing something that empowers her and makes her feel like she is contributing to this world, and the people in it, in a whole other way.
But, guess what kiddos? This takes absolutely nothing away from the fact that your mother, well, she is 100% certain that her actual greatest contribution to this world and the people in it will always be you, her children.
—
About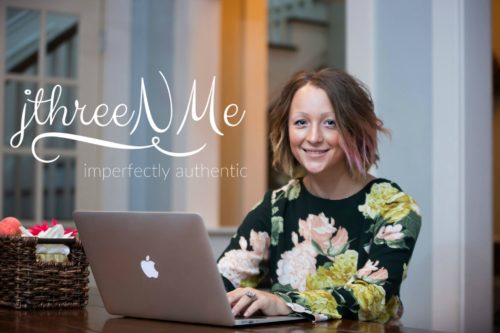 Nicole Merritt is a wife, mother of three and the Owner and Founder of jthreeNMe, an imperfectly authentic peek at real-life marriage, parenting, and self-improvement. jthreeNMe is raw, honest, empowering, inspiring, and entertaining; it's like chicken soup for those that are exhausted, over-stressed and under-inebriated, yet still utterly happy. Nicole's work has been featured by Scary Mommy, The Good Men Project, BLUNTmoms, Everyday Family, Best Life Online, marriage.com and SheKnows.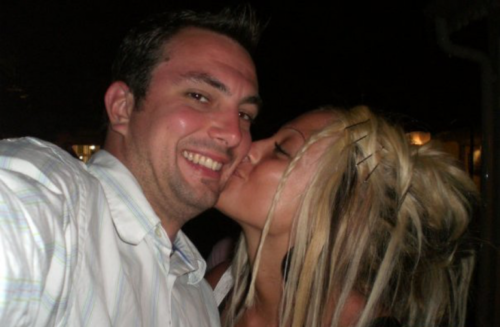 —
I would love your thoughts on today's post. I have always spoke about the fact that in my over 15 years of working with thousands of women, MOST, not all, thrive more when they work to some capacity – and when I say work, I mean, have meaningful work just for themselves. That work can look like: a hobby, volunteer work, part time job, to full time job.  Something separate from spouse or kids. Again, most, not all.
But here is the elephant in the room that most don't speak of. We have to acknowledge that not all working moms are created equal. When you have the choice to stay home but are working, that is a luxury most women in the world do not have. So if you have the luxury to work part time, or volunteer without pay, this cannot be categorized as the same as someone out there working full days, week after week, whereby their paycheck puts food on their table and a roof over their head. It's not the same pressure. It's not the exact same scenario, in my humble opinion. We have to gently acknowledge that, don't we?
But I loved today's post, as you can see when mom finds something that ignites her soul, the world is better for it.
Happy Motivation Monday,