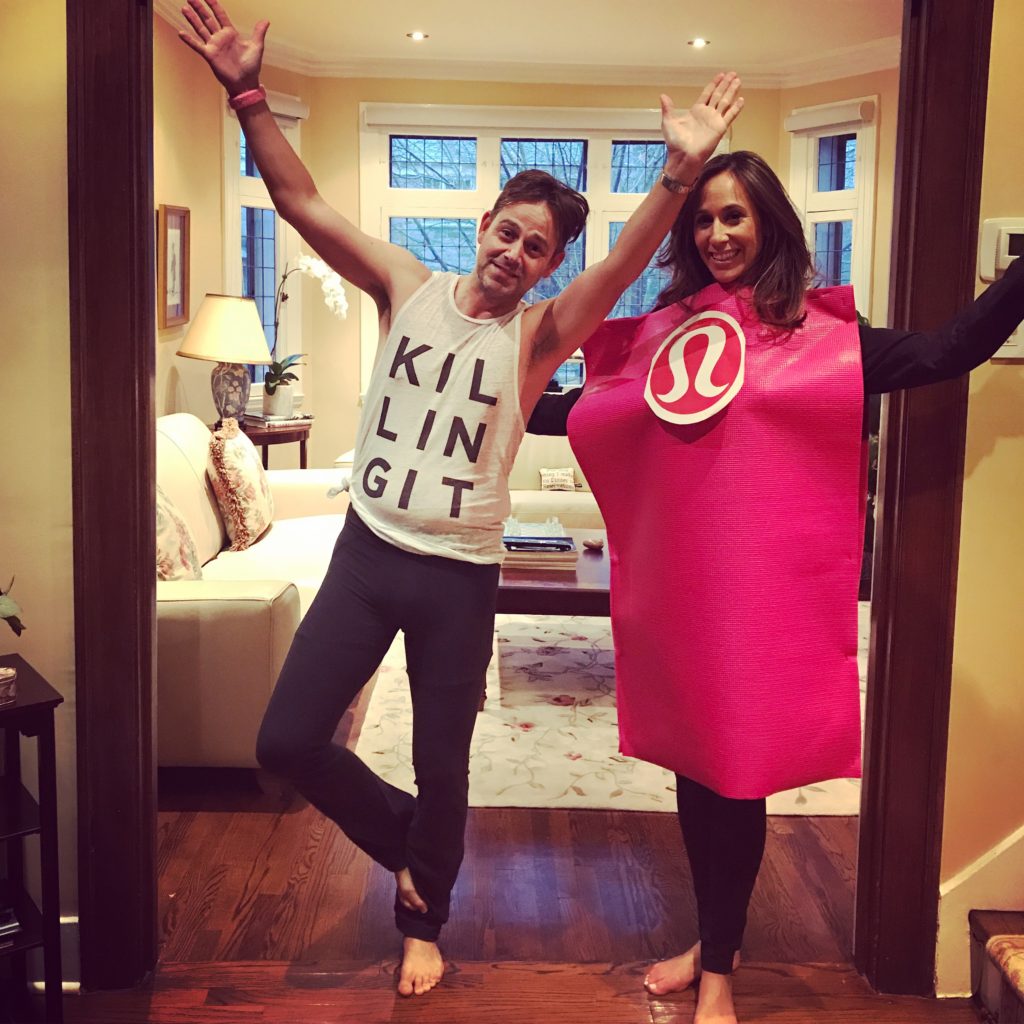 We usually have lame Halloween spirit. This year we tried to bring our A game. We get a solid B+ 😉
The great idea of him as a yoga teacher and me as a yoga mat go to Hilly. Dollar store yoga mats stapled together, and the Lululemon logo printed out at the office and also stapled to my mat.
YUP. I know. You can't unsee this.
NamaSlay!
Hope everyone had a safe and enjoyable Halloween.
And speaking of yoga, for my Montreal friends, if you're ready to feel empowered, sexy, healthy, dim the lights, turn up the heat, listen to some great beats and flow with me– let's do it together next Monday.
Sign up at: DBSFitness.com/epic