Morning walks in nature aren't cancelled.
In fact, they should become an everyday occurrence for you now.
Spring is coming.
Sending virtual healthy hugs,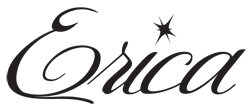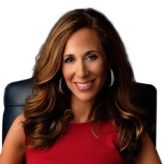 Founder
Teaching women how to prioritize SELF-CARE, Erica Diamond is a Certified Life Coach and Certified Yoga & Meditation Teacher, Lifestyle and Parenting Correspondent on Global TV, Founder of Bliss Essential (BlissEssential.co), Professional Speaker, Host of The Erica Diamond Podcast, Course Creator of Busy To Bliss (BusyToBliss.com), Author of the women's entrepreneurial book 99 Things Women Wish They Knew Before Starting Their Own Business, and Founder & Editor-In-Chief of the Award-Winning Lifestyle Platform EricaDiamond.com® (previously WomenOnTheFence.com®). Erica Diamond has been named to the coveted list of The Top 20 Women in Canada, FORBES Magazine's Top 100 Sites for Women and a Profit Hot 50 Canadian Company. Erica Diamond was the Spokesperson for National Entrepreneurship Day and is a Huffington Post contributor.