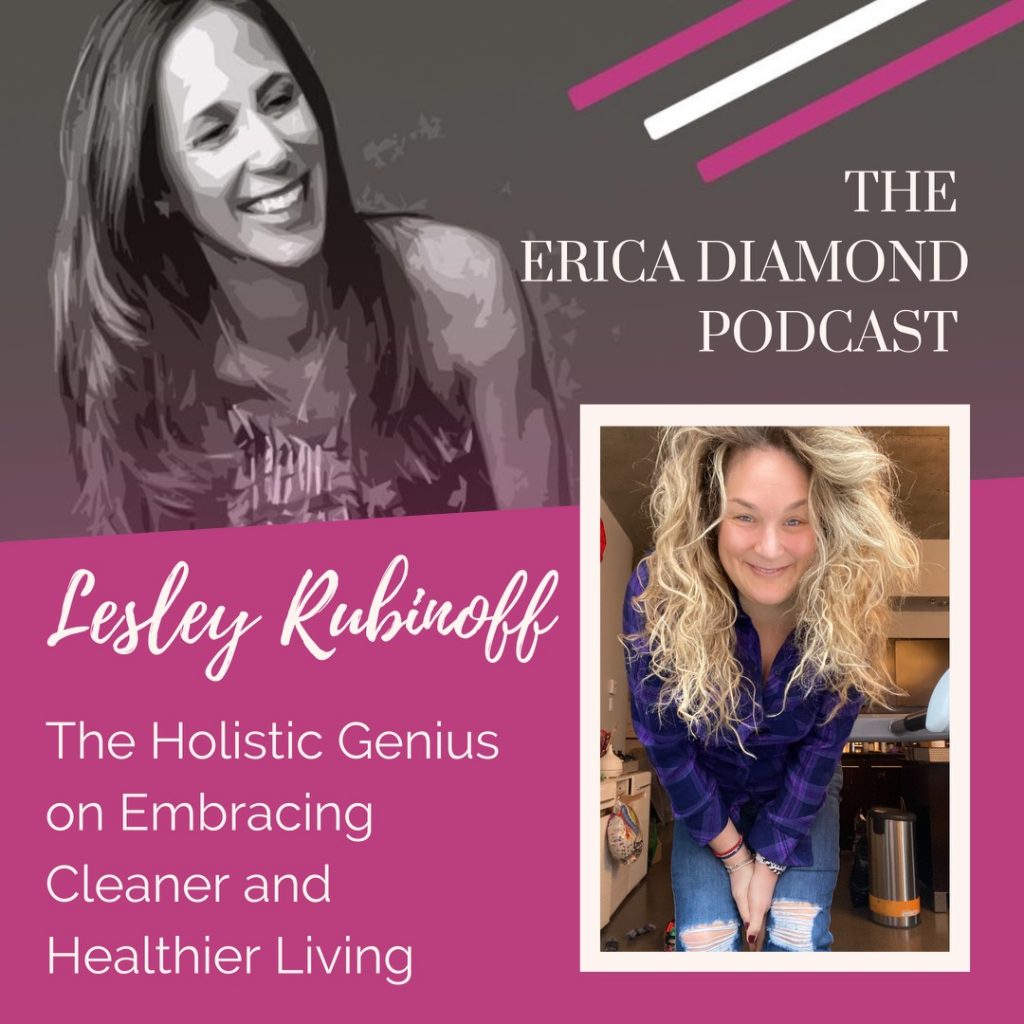 Episode Summary
Welcome back to the show. Today I have the great fun of interviewing a work colleague who has become a true friend. Lesley Rubinoff AKA the Holistic Genius is a wealth of knowledge when it comes to living a holistic lifestyle.
Today we're learning how to eat and live a cleaner lifestyle. Small changes, my friends.
I think you'll agree with me when I say her no BS approach is refreshing, honest and authentic. This girl knows a lot.
Enjoy the episode!
In This Episode
Talk to me about your journey into holistic living?
What does it mean to live a holistic lifestyle? And what does it mean to eat clean?
If people want to make healthier changes, what are the three things they should do now? Let's do three things they should take away, and three things they could add to their diet.
Let's talk supplements. I'm on 1000 IU of vitamin D3 drops for immunity and wellness. What else do people need (don't make it too complicated), what are the necessities for daily help? Vitamin D and turmeric?
Talk to me about inflammation. What does that mean, and what foods should we cut out for inflammation?
OK, let's talk CBD. You know that I'm a CBD nerd, and I won't even take an Advil. Why should people use CBD?
Les, let's talk about the importance of water
What would you tell your younger self?
About Lesley Rubinoff
Lesley Rubinoff is a dynamic holistic practitioner who walks the talk abs talks the talk! Focusing on foundational and root cause healing, Lesley specializes in digestive disorders and female hormone/ fertility. Over the past 8 years, Lesley has worked globally with her clients via her virtual office. Her online presence reaches more then 50,000 people daily. Her main goal is to educate, inspire and motivate others to live a clean life by promoting healthy and clean living choices. Lesley has been involved in the cannabis space for the last three years, making her a pioneer in a fast evolving industry. Lesley teamed up with renowned hemp innovators to create a revolutionary hemp cannabis line of products. Her products truly are in a league of their own , incorporating terpenes and drivers along side genuine full spectrum hemp cannabis. Along side her product line, Lesley focuses on educating the masses on cannabis and health.
Links
Learn More about Your Host
Teaching women how to prioritize self-care, Erica Diamond is a Certified Life Coach and Certified Yoga & Meditation Teacher, Lifestyle and Parenting Correspondent on Global TV, Professional Speaker, Host of The Erica Diamond Podcast, Course Creator of Busy To Bliss, Author of the women's entrepreneurial book 99 Things Women Wish They Knew Before Starting Their Own Business, and Founder & Editor-In-Chief of the Award-Winning Lifestyle Platform EricaDiamond.com® (previously WomenOnTheFence.com®).
Erica Diamond has been named to the coveted list of The Top 20 Women in Canada, FORBES Magazine's Top 100 Sites for Women and a Profit Hot 50 Canadian Company. Erica Diamond was the Spokesperson for National Entrepreneurship Day and is a Huffington Post contributor.
To learn more about Erica Diamond, visit her website EricaDiamond.com
Don't forget to SIGN UP for Erica's newsletter and tips:
If you liked this, then listen to the podcast episode for even more. And don't forget to subscribe to the show!