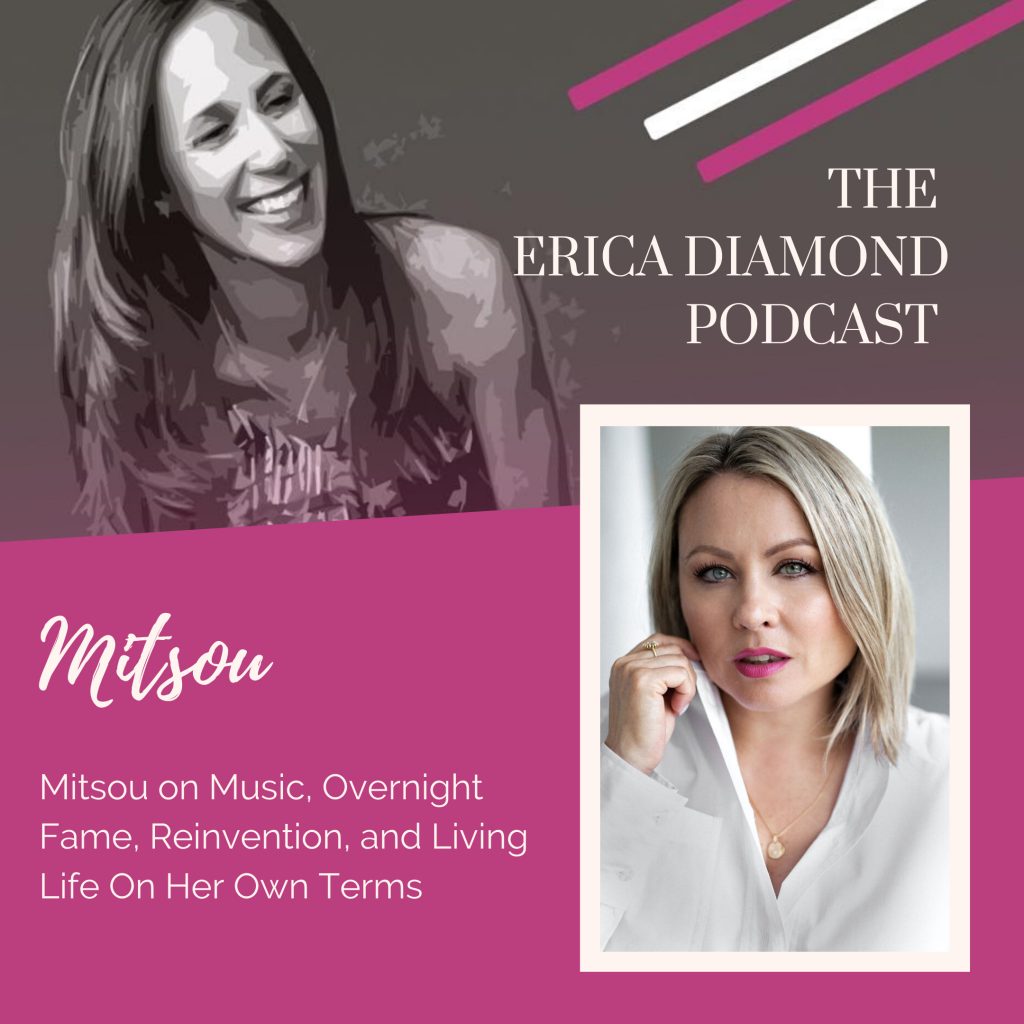 How you can listen to this episode:




Episode Summary
Welcome back to the second season of the Erica Diamond Podcast! This is probably one of my favorite interviews to date. Please listen to the entire episode if you can. Mitsou shares so much with us, in the most engaging and candid ways.
Mitsou was catapulted to overnight success as a teenager, and then by 22, called herself a "has-been." She talks about the music industry, what overnight fame felt like… and then having to reinvent herself. Her struggles with an eating disorder, and aging as a media host. I have no doubt, you will fall in love with Mitsou.
In This Episode
Coming from a family of artists, Mitsou had her TV debut at 5. And at 17, she releases a song that catapults her to success. She tells us how that happened and what that felt like.
I imagine a young girl rising to stardom quickly – if you don't have a good family, or a good support system to keep you grounded, I imagine things can take a bad turn.
The high notes of Mitsou's career
The lower points, and how Mitsou overcame them
Mitsou introduced Oprah in Montreal, and talks about what that was like.
We hear the word reinvention a lot – Madonna comes to mind. She has kept herself relevant and has defied the test of time in the music industry. How can we keep reinventing ourselves as we age?
On Mitsou's eating disorder and show she keeps herself healthy
Speaking of aging, Erica shares that she is finding it hard. Mitsou shares about the pressure women have to stay young, and if she thinks it's hard to embrace that with aging comes wisdom — and changes! Is she okay with it?
Mitsou has been the spokeswoman for the Quebec Breast Cancer Foundation for the past 14 years.
If she could have dinner with anyone, alive on deceased, who would it be?
What music is Mitsou listening to these day?
And more!
About Mitsou Gelinas
Founder of mitsoumagazine.com web magazine, Mitsou Gélinas began as a singer and became actress, magazine director and entrepreneur within Groupe Dazmo. She is now host of Le retour de Mitsou & Sébastien, the radio show on Rythme FM network, host of the television show Mitsou et Léa on Moi&cie and a spokeswoman for the Quebec Breast Cancer Foundation for the past 14 years.
Links
Learn More about Your Host
Teaching Empowered Living, Erica Diamond is a leading Women's Expert in Lifestyle, Wellness and Empowerment. A Certified Life Coach and Certified Yoga Instructor, Erica is the Founder and Editor-In-Chief of the Award-Winning Women's Lifestyle Brand Women On The Fence®, Weekly Lifestyle and Parenting Correspondent on Global TV, Award-Winning Entrepreneur, Speaker, Spokesperson, and Author of the women's entrepreneurial book, 99 Things Women Wish They Knew Before Starting Their Own Business. Erica founded the Global Get Off The Fence Movement inspiring people worldwide to get off the fence, get unstuck and thrive. In November 2015, Erica founded her fourth venture, HADRY, a patent-pending fashion invention for women. Erica recently launched The Erica Diamond Podcast in summer 2019.
Erica Diamond has been named to the coveted list of The Top 20 Women in Canada as well as FORBES Magazine's Top 100 Sites for Women and FORBES 25 Most Influential Women In Entrepreneurship on Twitter. Erica Diamond was the Spokesperson for National Entrepreneurship Day and is a Huffington Post contributor.
To learn more about Erica Diamond, visit her blog WomenOnTheFence.com or her website EricaDiamond.com
Don't forget to SIGN UP for Erica's newsletter and tips:
http://feedburner.google.com/fb/a/mailverify?uri=Womenonthefencecom&loc=en_US
If you liked this, then listen to the podcast episode for even more. And don't forget to subscribe to the show! New episodes every second Monday.
—
This episode was brought to you by Hotel Quintessence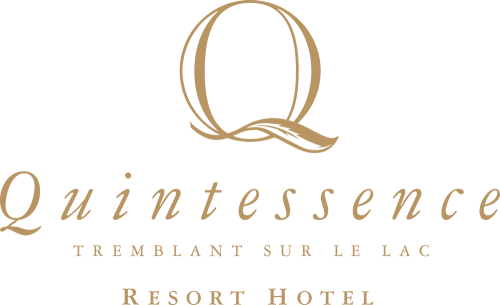 Hotel Quintessence, the only 5-star boutique hotel in Tremblant is your perfect getaway, for romance, leisure, business or family vacation all-year long. If you want to experience personalized service, fine dining and amazing spa treatments, this is your go-to destination. Hotel Quintessence, where the mountain meets the lake.
For more information, visit HotelQuintessence.com.