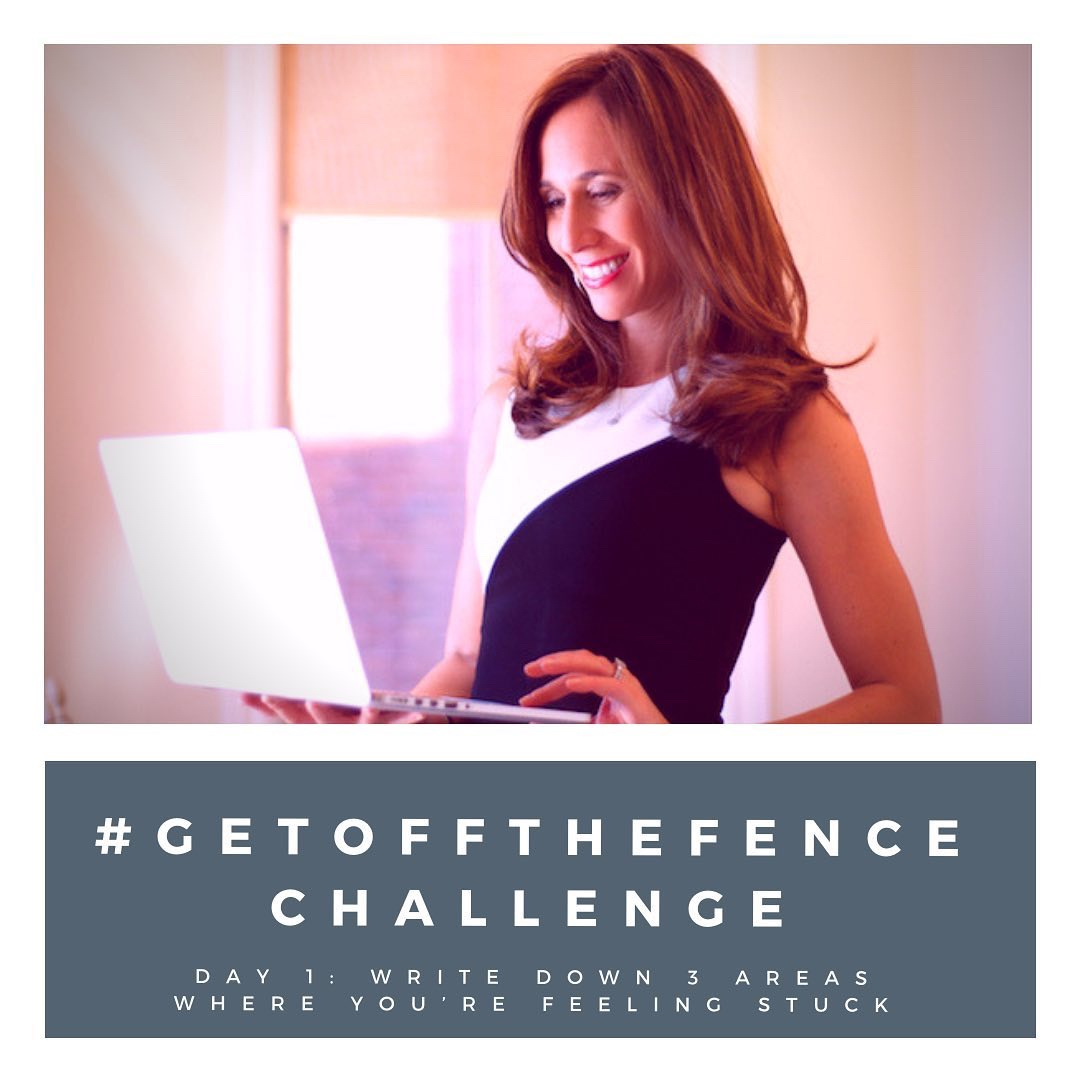 The 7-Day #GetOffTheFence Challenge is Here. Join Me on Instagram!
Since I have made it my life's mission over the past ten years to empower women to get off the fence and unstuck, I'm super excited to launch my 7 day #GetOffTheFence Challenge to guide us into 2020.
It's simple to participate!
Follow me here on Instagram and follow my daily life coaching homework to begin getting off the fence. The challenge will go 7 days long.
One random winner will be announced on Instagram after the 7 days and get a FREE life coaching with me in 2020 to start the year off right and stay on track with your goals.
Are you ready?
We're getting off the fence, NOW.
Day 1 is simple.
Day 1 – Write down 3 areas you're stuck
(Example: you're currently in a job you dislike, you want to change your eating habits, get your finances in order, you want to fix your marriage, be a better parent, find more me-time, stop smoking, etc)… Today you simply have to brainstorm and declare (to yourself) 3 areas you want to improve. Write down 3, no matter how silly they might sound to you. I encourage you to get a journal if you are a 'pen and paper' kind of person, or you can even use your smartphone 'notes' to enter the 3 areas you are currently feeling stuck. If you're joining me, feel free to wave in a comment on Insta.
That's it! That's today's challenge.
I will be back with more tomorrow on Instagram…
Let's do this. Let's get off the fence!