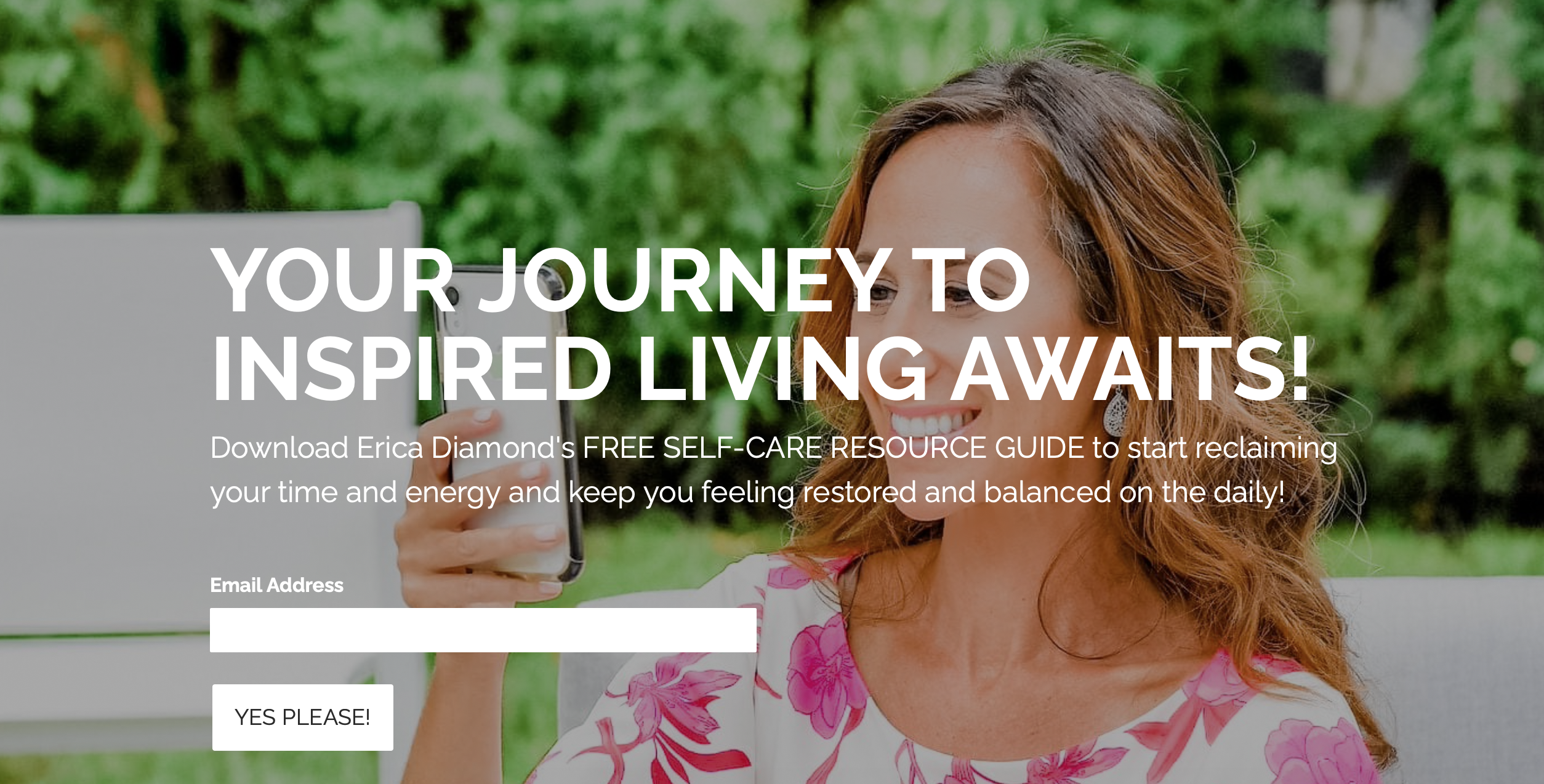 Click the image above to start reclaiming your time and energy!
I'm really excited for you! Check your inbox after clicking 'YES PLEASE!' and you will have a little roadmap to daily wellness and self-care. You'll find resources like my monthly self-care calendar, how to create your daily self-care regime, your Sunday night checklist, tips for working from home, how to get unstuck, silent warning signs you are stressed, a 30-minute zen yoga class, a quick stress quiz, and more!
It is your right to live in flow, in happiness, in gratitude, in inspiration, in balance, and in creativity.
I'm rooting for you every single day.
Big Hugs,
Erica