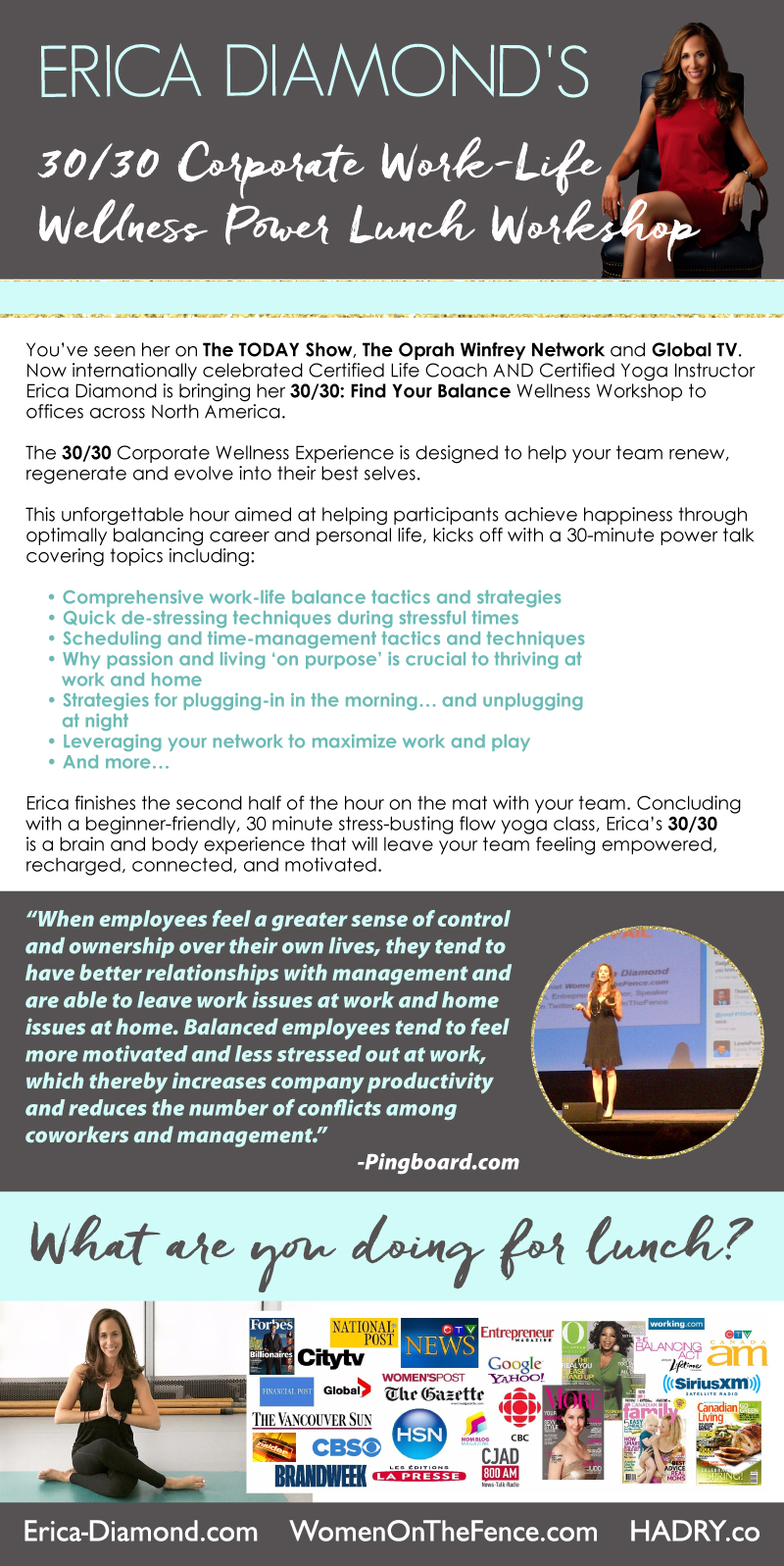 This has been a long time coming.
It's no secret that as a certified life coach and media lifestyle expert, I give keynotes and talks on work-life balance at conferences and companies. It's also no secret that I've been a yoga student over fifteen years and now a certified teacher. So marrying both my passions for offices in Montreal and other cities is everything I know and love. I cannot wait to work with employees to help them achieve wellness through optimally balancing career and personal life.
I thought, "What a great way to spend lunch– a 30 minute power talk and a 30 minute stress-busting yoga class." So I created it.
'30/30 Find Your Balance' is here.
A huge shoutout to Louise of Designista for making my vision come to life through her amazing graphics. The above design was created in Designsta.com – The only online graphic design platform for female entrepreneurs. In Designsta you can create any graphics you need for your business – social media graphics, workbooks, website graphics, printable and much more. Thank you, Louise!!
For more info on 30/30 Find Your Balance, email: [email protected]
Happy Motivation Monday!