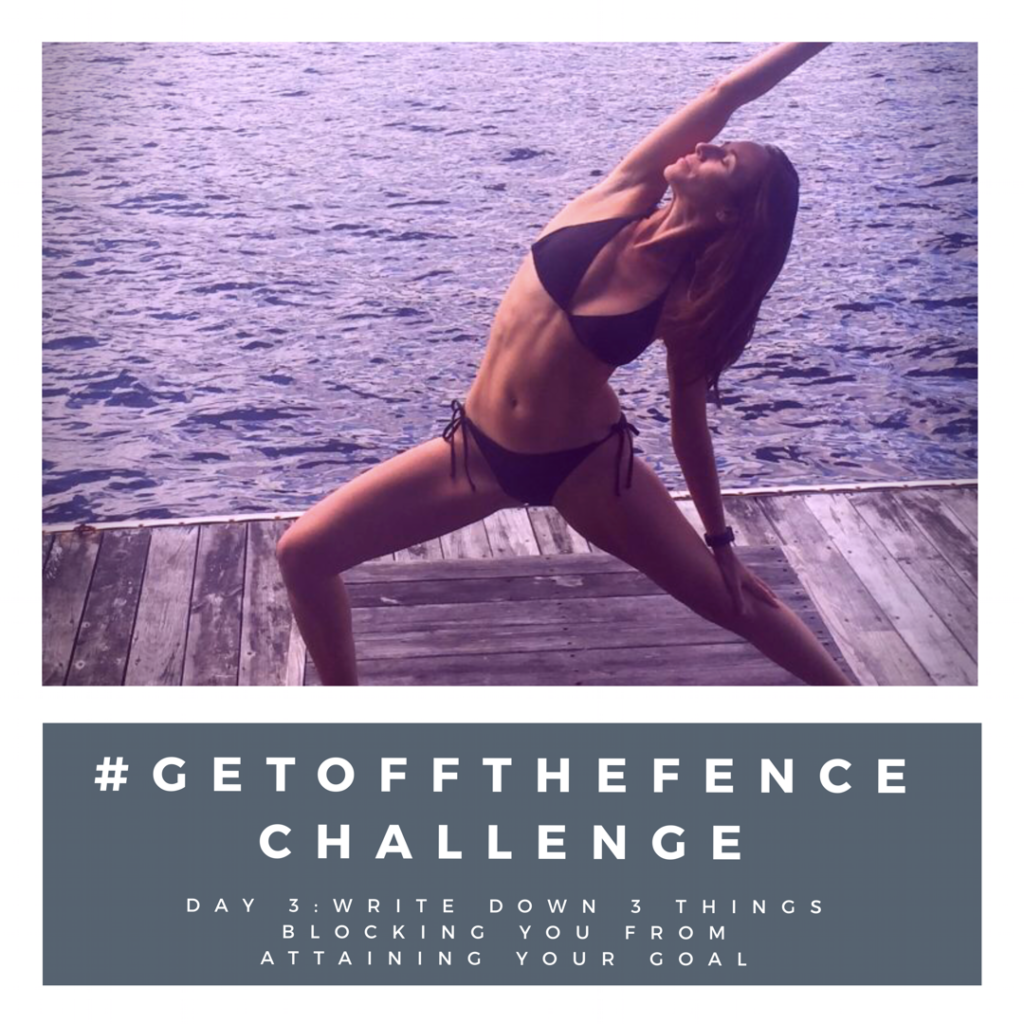 Day 3 of the 7-Day #GetOffTheFence Challenge is here!
It's simple to participate!
Follow me here for my daily life coaching challenge/homework to begin getting off the fence. If you're late to the game, just start from day 1 and proceed daily.
Day 3: Write down 3 things blocking you from attaining your goal
You've narrowed things down to ONE goal to focus on for the New Year. Today, write down 3 things blocking you from attaining your goal. Expand as much as possible. Doing this will help bring the situation to life- and actually, perhaps, you might realize you are not as stuck as you think. When you write about the blocks, that begins the unblocking process.
Examine belief systems holding you back from achieving your goal. Things like "I'm not good enough. Unlovable. Not deserving…"
When we awaken ourselves to what is blocking our path, we begin to build a roadmap through.
That's today's challenge. It's a bigger one.
And again, one random winner of the challenge will be announced on Instagram after the 7 days and get a FREE life coaching session with me in 2018 to kick the year off right and stay on track with your goals.
To enter:
1. Follow me @EricaBDiamond
2. Like the daily challenge image, and let us know you're participating in a comment below (or tag a friend who would want to join us in the wellness challenge. As well, feel free to let us know how the challenge is going for you). A follow, a comment AND a like puts you in the pot for the most entries.
That's it!
I will be back tomorrow with Day 4's challenge…
Happy Weekend! Let's do this, people. Let's get off the fence.
As always, if you're joining me, feel free to let us know below.