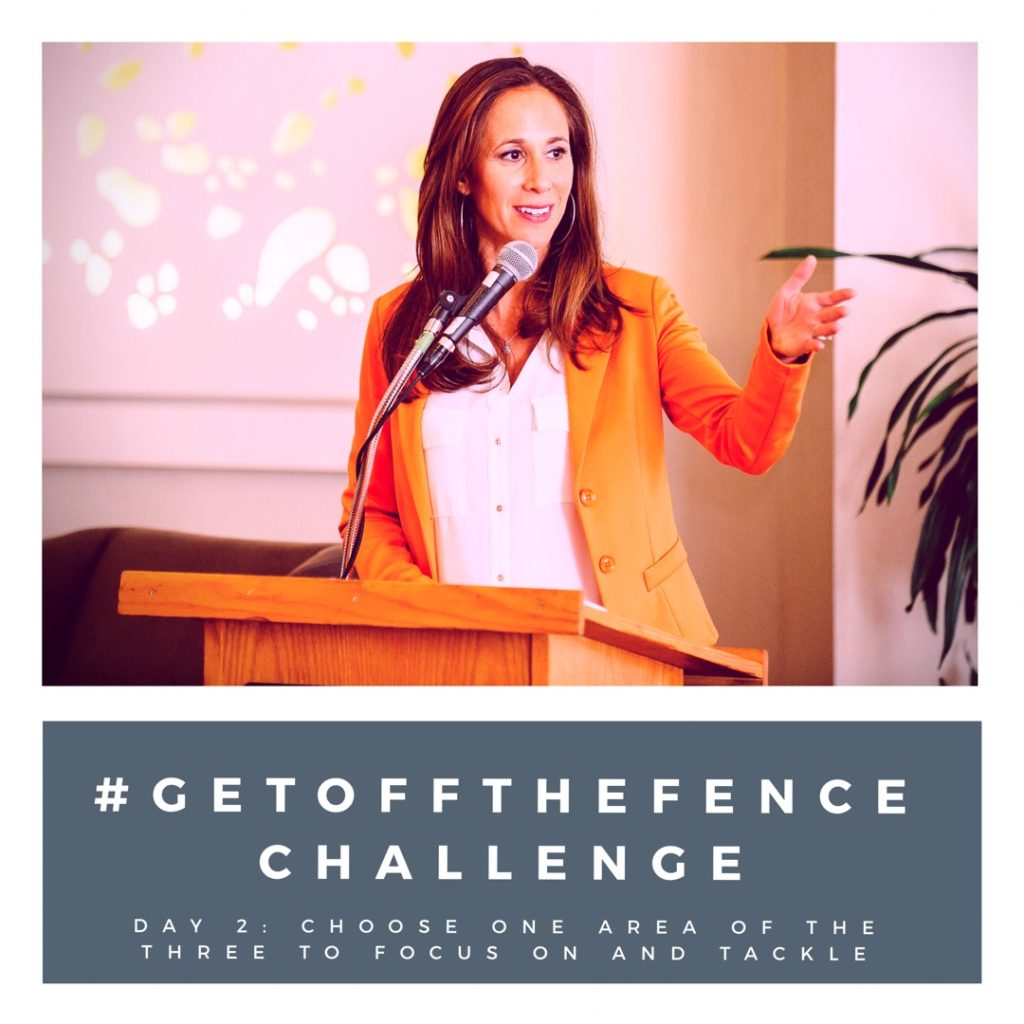 So, how did yesterday go? Did you come up with 3?
Follow WomenOnTheFence.com all week for my daily life coaching challenge/homework to begin getting off the fence. If you're late to the game, just start from day 1 and proceed daily.
Let's recap day 1.
Day 1 – Write down 3 areas you're stuck
(Example: you're currently in a job you dislike, you want to lose weight, get your finances in order, you want to fix your marriage, be a better parent, find more me-time, stop smoking, etc)…
Today you simply have to brainstorm and declare (to yourself) 3 areas you want to improve. Write down 3, no matter how silly they might sound to you. I encourage you to get a journal if you are a 'pen and paper' kind of person, or you can even use your smartphone 'notes' to enter the 3 areas you are currently feeling stuck.
TODAY: Day 2 – Choose 1 area of the 3 to focus on
To not get overwhelmed, we are committing to tackle one stuck area in the New Year. So today, of the 3 you brainstormed yesterday, you are choosing one to work on. Knowing that we're best off to tackle one area at a time to not get overwhelmed or discouraged, select the one that will create the greatest POSITIVE change in your life for 2018 if overcome.
That's it! That's today's challenge.
As always, if you're joining me, feel free to let us know below.
Happy Weekend! I'll be back tomorrow!