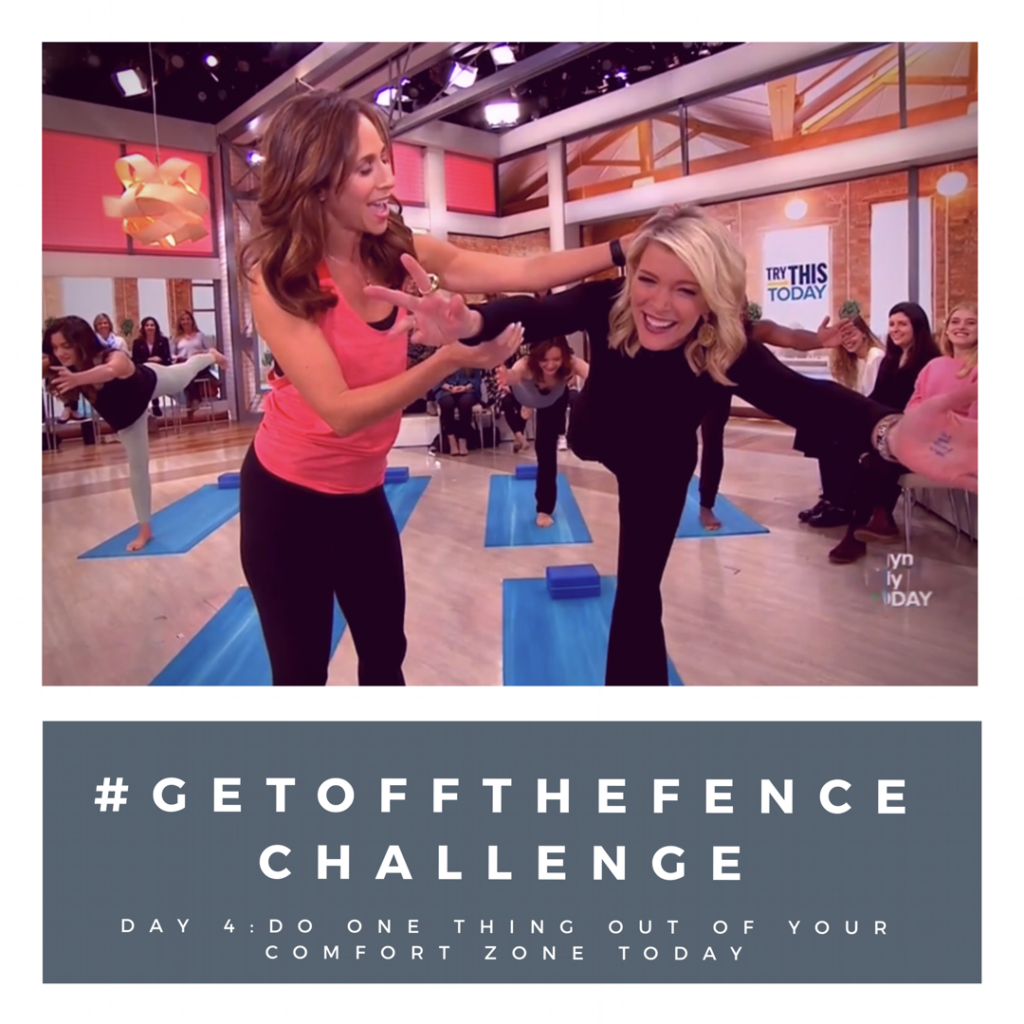 Day 4 of the 7-Day #GetOffTheFence Challenge is here!
It's simple to participate!
Follow me here for my daily life coaching challenge/homework to begin getting off the fence. If you're late to the game, just start from day 1 and proceed daily.
Day 4: Do one thing out of your comfort zone today
Day 4 – You're still digesting the 3 blocked areas from yesterday, so while that's marinading, today is the 'out of your comfort zone' challenge day!
Your homework is simple yet challenging: Do one thing out of your comfort zone today. It can be something as simple as going to a yoga class this afternoon if you've never done yoga, to something bigger. Something perhaps you've wanted to do, but have been putting off. In the words of NIKE, Just Do It. I encourage you to Google activities out of your comfort zone if you can't think of any. Going out of our comfort zone challenges and awakens you in more ways than you can imagine.
That's today's challenge. It's a FUN one!
And again, one random winner of the challenge will be announced on Instagram after the 7 days and get a FREE life coaching session with me in 2018 to kick the year off right and stay on track with your goals.
To enter:
1. Follow me @EricaBDiamond
2. Like the daily challenge image, and let us know you're participating in a comment below (or tag a friend who would want to join us in the wellness challenge. As well, feel free to let us know how the challenge is going for you). A follow, a comment AND a like puts you in the pot for the most entries.
That's it!
I will be back tomorrow with Day 5's challenge…
Happy Sunday! Let's do this, people. Let's get off the fence.
As always, if you're joining me, feel free to let us know below.