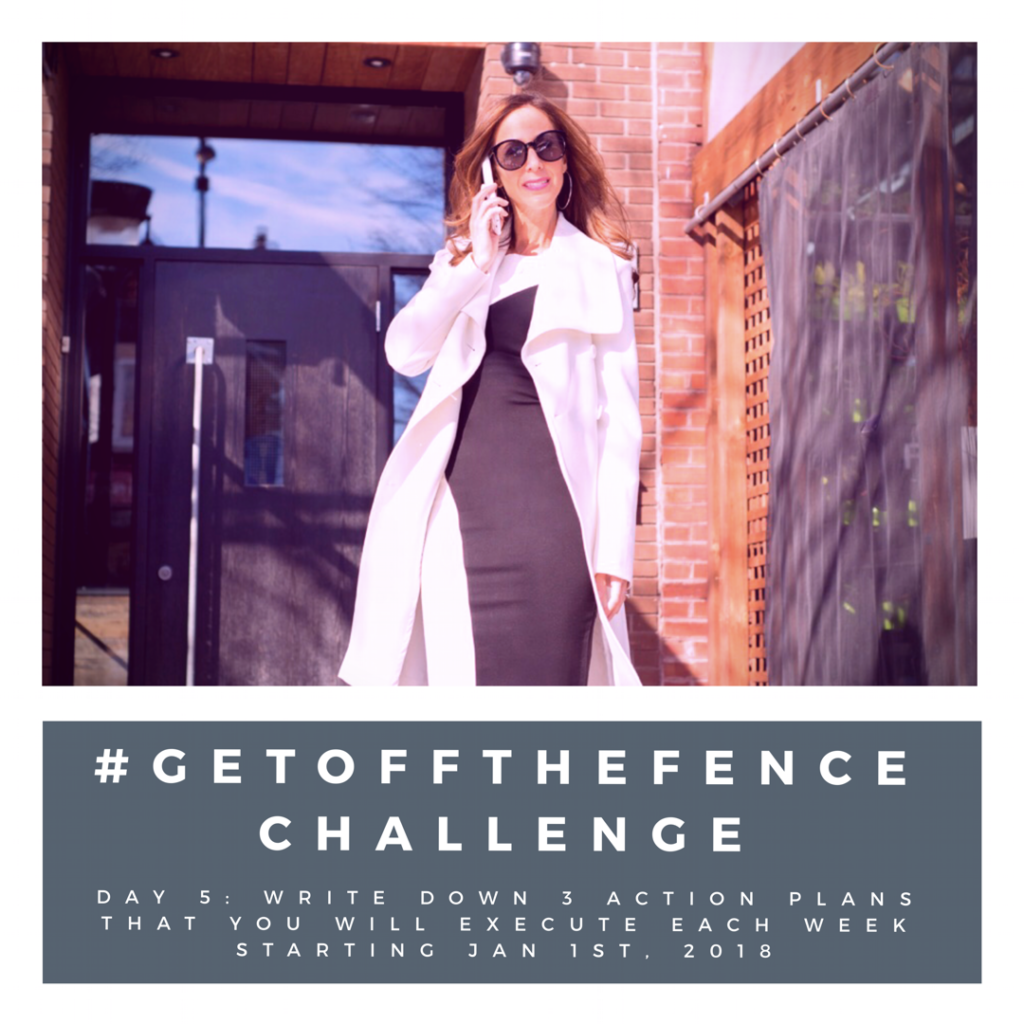 Day 5 of the 7-Day #GetOffTheFence Challenge is here!
It's simple to participate!
Follow me here for my daily life coaching challenge/homework to begin getting off the fence. If you're late to the game, just start from day 1 and proceed daily.
Day 5 – Write down 3 action plans that you will execute each consecutive week starting January 1st, 2018
These action plans will propel you forward in the goal you selected on Day 2 of our challenge. They will roll out one at a time starting January 1st and will carry you through the first 3 weeks of January. Example, if your goal is to find a new job in the new year, Week 1 action plan: Fix up your CV. Week 2: Research 10 new potential employers. Week 3: Reach out to 5 new potential employers to solidify interviews. You catch the idea.
That's today's challenge. It's a big one.
And again, one random winner of the challenge will be announced on Instagram after the 7 days and get a FREE life coaching session with me in 2018 to kick the year off right and stay on track with your goals.
To enter:
1. Follow me on Instagram @EricaBDiamond
2. Like the daily challenge image, and let us know you're participating in a comment below (or tag a friend who would want to join us in the wellness challenge. As well, feel free to let us know how the challenge is going for you). A follow, a comment AND a like puts you in the pot for the most entries.
That's it!
I will be back tomorrow with Day 6's challenge…
Let's do this, people. Let's get off the fence. Happy Motivation Monday.